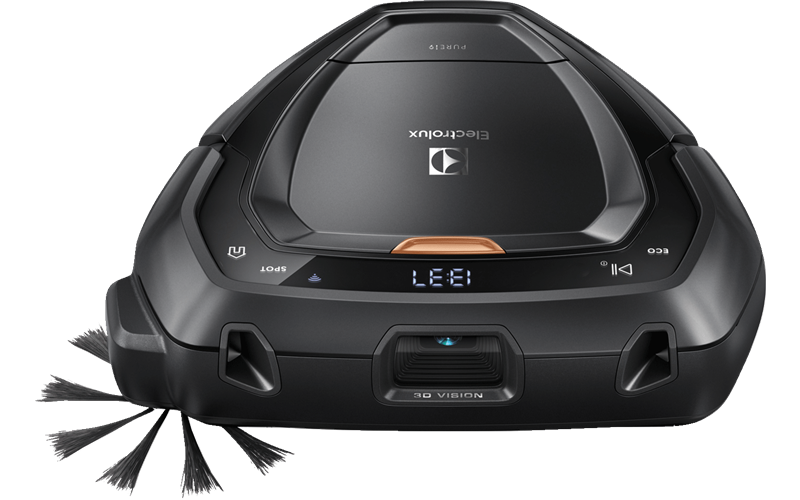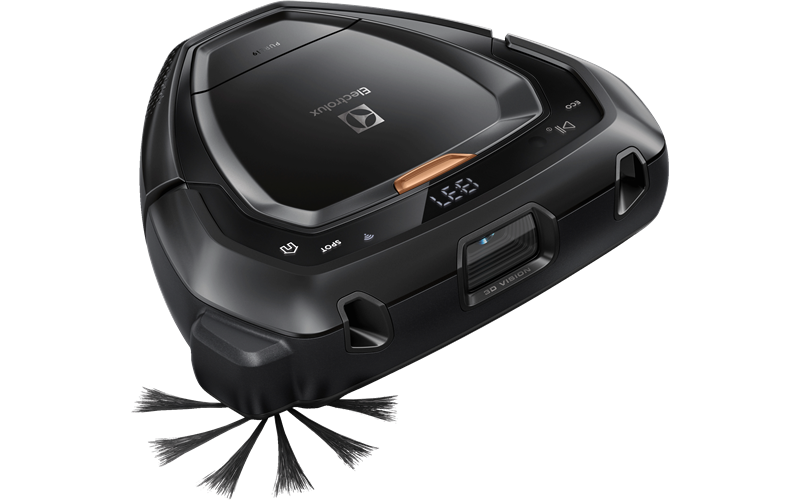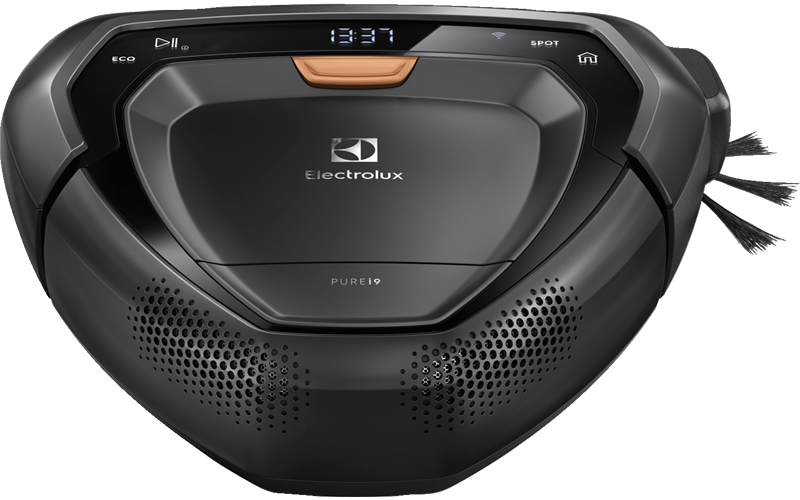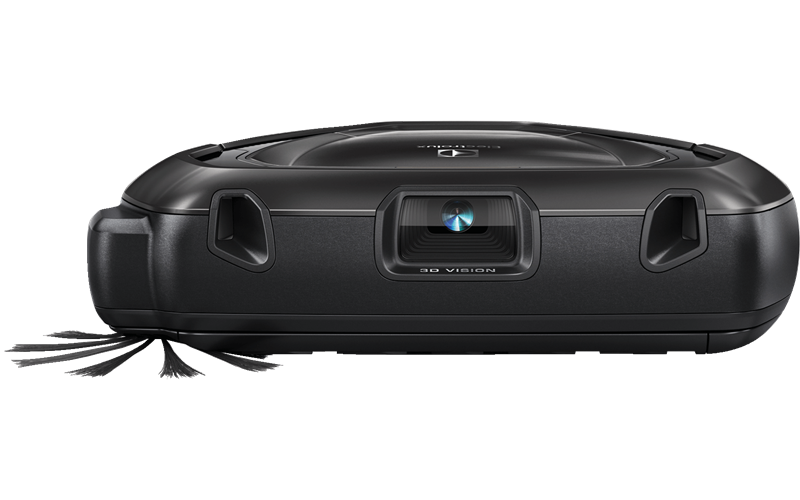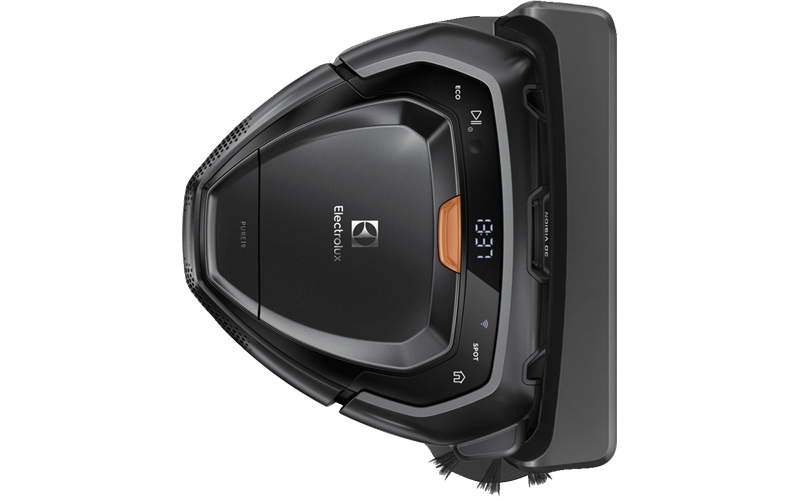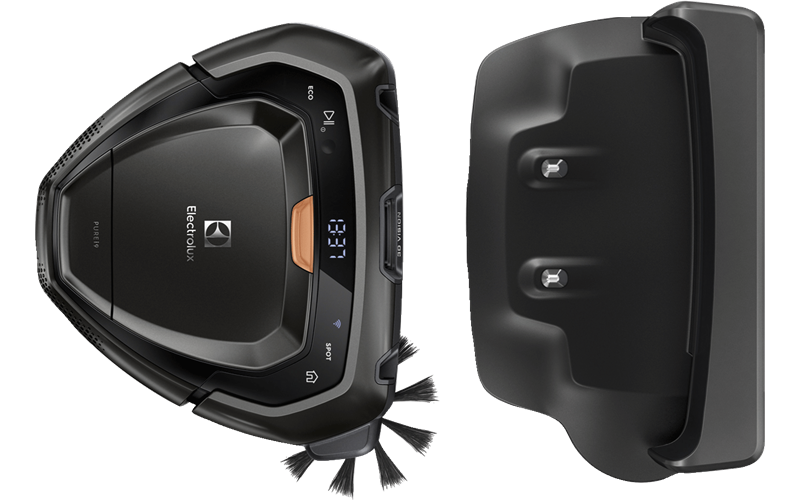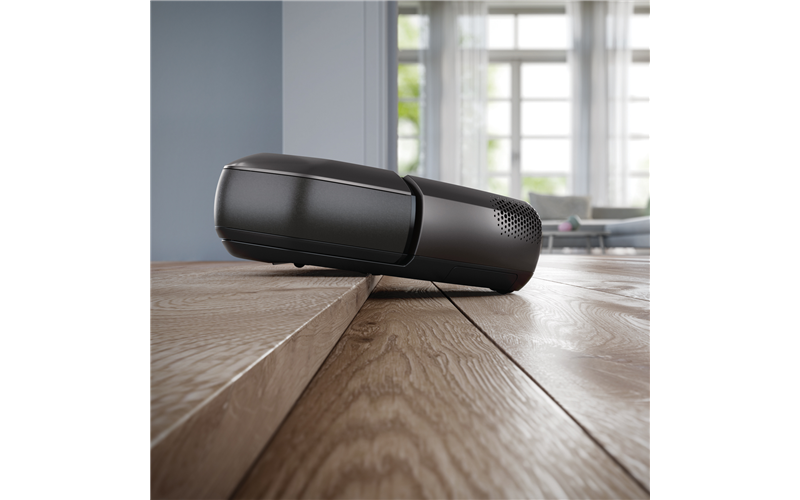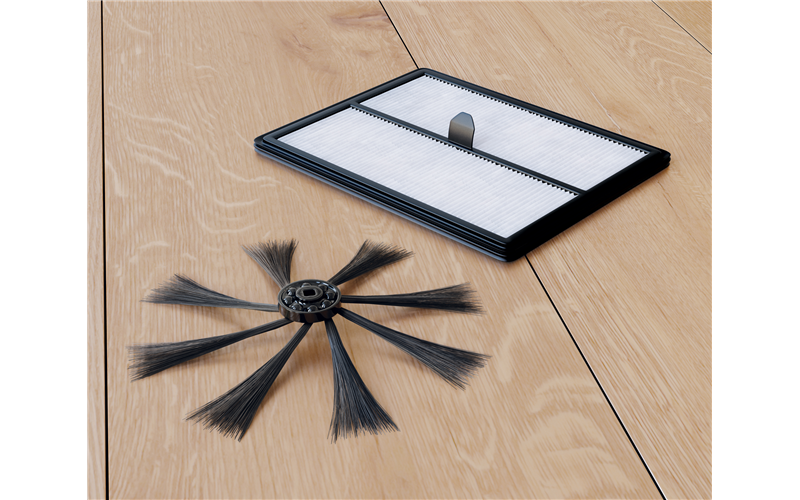 PI91-5SGM
PUREi9 Robot Vacuum Cleaner Shale Grey
PUREi9 Robot Vacuum Cleaner Shale Grey
is rated out of
5
by
49
.
You no longer need to be home to vacuum your home. You can do it from wherever, whenever through the mobile app. Take comfort in knowing you can always return to a clean home, because with the Electrolux PUREi9 you can vacuum from anywhere.
Rated

5

out of

5
by
Amanda20
from
Fantastic product
We brought this at the end of June and we are extremely pleased with this vacuum, we have both carpet and hardwood floors and also 3 inside dachshunds so dog hair is somewhat an issue we live in a mining town so fairly dusty town and every day we walk into our home after work the floors look and feels like it has just been not only vacuumed but mopped as well so clean
Date published: 2019-07-16
Rated

1

out of

5
by
Superg
from
"The World's Best Robotic Vacuum". NO
Doing 15m2 every 40min cycle. 4 goes over 11hrs to do my apartment. Spends more time jogging on the spot than cleaning. Useless. Looks good though.
Date published: 2019-05-17
Rated

4

out of

5
by
L and A
from
Powerful
Bought this about a month ago. It is quite powerful and cleans very well. I love how autonomous it is and it just keeps going! It doesn't just go over each spot once, but multiple times, resulting in confidence in the clean job. I have lifted it and put it in another room and pressed play and it's still managed to find its home base when it needs a charge. Incredible! I also love that I can start it cleaning remotely using the app and have become entranced watching it clean the house from work. A few bugs: It's got lost and failed to find the home base a few times and the waste bin can sometimes display as full when it's not (generally cleaning the filter seems to help). It seems to favour one room above all others, literally going back to it again and again. Not sure if it's sensing how much dirt there is, but it sure makes that room super duper clean! It doesn't always go into all rooms without physically being put there, but that's pretty easily done.
Date published: 2019-05-15
Rated

2

out of

5
by
Colin82
from
Doesn't like sunlight
Have had it since February, is pretty much useless until about midday as the sun coming through the windows seems to create fake obstacles as it shines on the camera lense. Works a treat other than that.
Date published: 2019-05-12
Rated

5

out of

5
by
Harro67
from
Really cleans well
This is a really good vacuum-it gets into the corners very well and is so intuitive it never gets stuck on furniture
Date published: 2019-04-29
Rated

3

out of

5
by
Freckle13
from
Loses most features when app unavailable
We bought PUREi9 less than 10 months ago. The vacuuming side of things is just fantastic. However, the full features on the unit can't be used without the app. For the last mont it won't connect to the wifi so the app doesn't work. So most of the features such as scheduled cleaning won't work. I paid a whole lot more for these features that now won't work. I've reset it and it still doesn't work. Disappointing especially considering the cash we paid for it.
Date published: 2019-04-08
Rated

4

out of

5
by
gogojiyoung
from
good& smart working
I bought a month ago it is very smart and good working itself.
Date published: 2019-04-02
Rated

4

out of

5
by
Foss
from
Has not disappointed
We had purchased a number of different brands of Robotic Vacuum Cleaners and at this stage the i9 has not disappointed in its performance. The only area that would be of benefit would be the ability of the App to send the i9 to specific locations in the house from the base station.
Date published: 2019-03-31
Rated

2

out of

5
by
Not a mountaineer
from
NOT a mountaineer, Swiss or otherwise
I bought this 2 months ago. In that period the Pure I9 has not ever cleaned a side corridor to my home despite ledges of less than 22 mm separating the corridor from bedrooms 1 and 2. The ledge separating the main bedroom from the side corridor is 18 mm high, and the ledge in bedroom 2 is only 5 mm rising to 7 mm high. Electrolux calls the product "the Swiss Mountaineer" and states that the machine "effortlessly crosses thresh holds up to 2.2 cm thanks to ClimbForceDrive". This is a critical misrepresentation of the product's ability. I have returned the product.
Date published: 2019-03-29
Rated

3

out of

5
by
She11y
from
Technology impaired
I love it but.... only when it works ! The app often looses connection wtih Sadie ausing me to have to uninstall / reinstall every few months... it looses data when I do this and Saide needs to begin mapping all over again.
Date published: 2019-03-09
Rated

3

out of

5
by
Cbas
from
Good not great yet
I bought this little robot a month ago. It's good st what it does but I think will be better in a generation or 2. Can get lost sometimes, goes over the same space over & over then can miss the odd spot. I do like the fact that I can leave it and do other things. It would be great if you could feed in each room at the set up stage and have a menu to say Dining room and it knows what to do
Date published: 2019-02-11
Rated

5

out of

5
by
andrae
from
great features
very happy with this purchase does a really good job now all i have to do is mop
Date published: 2019-02-09
Rated

4

out of

5
by
AnneMarie
from
Love the idea
I brought this on my sisters recommendation ( she is never wrong !) I love it EXCEPT - When it returns HOME ( to recharge ) — it does NOT LOCK IN and u have to come n give it a little push before it will recharge ! I hope you are well u can suggest how to fix this fault ??
Date published: 2019-01-28
Rated

4

out of

5
by
Mimmyt
from
Great Cleaning
I found the Purei9 very good at picking up dust and fluff in spaces that are hard to get to, eg under beds. Does a great job overall on our tiled floor and mats. The let down is the App which is buggy, has trouble connecting to cloud and the map appearing in the app is slow and half the time never shows what is has done. (We have excellent wifi and internet connection)
Date published: 2019-01-17
Rated

5

out of

5
by
JeanetteD
from
My Best Purchase Ever!
Love this vac. It is great at picking up cat hair. Great shape for moving around furniture. Easy to clean. Cleans for around 75 - 80 minutes before returning to charge station. If it hasn't finished cleaning, it will resume cleaning once fully charged. Can operate without app but is great being able to set it off when away from home using app. Highly recommend this robot vac.
Date published: 2019-01-14
Rated

4

out of

5
by
Christina
from
The good and the bad
First of all it cleans fantastic. I had 2 robot vacs before, but none of them cleaned as well. Now the issues: It was cleaning obsessively the kitchen/dining/living area and one bedroom, but ignored the rest of the house. I think I got that sorted out by placing it sometimes manually at the opposite end of the house and I think it might now remember to go there. It get's lost at times and I have to retrieve it. The phone app tells me at times that it is critically low on power, but will not return to the charging station even if it's only close by. The phone app is woeful and needs to have extra features. There should be a remote control to direct it manually if you want it to go somewhere else. My dog (a Great Dane) hates it. It happened a few times that when he woofs at it, it stops dead in its tracks.....LOL and I have to restart it again. Sometimes if I go into the phone app on my iPhone and I can't go back to phone or messages. It seems like the app freezes and the only option is to power the phone off and then power on again. As I said earlier, the feature is it's cleaning power. It's shape makes it easy to get into corners and along skirting boards and has no trouble going from tiles to clean rug. If I would recommend this product to a friend? I will say Yes, but with reservations.
Date published: 2019-01-14
Rated

5

out of

5
by
bErin
from
Fantastic
I looked into these after seeing a friend had one. I liked design of Electrolux model. Purchased for my Mum as a gift. She loves it and I do too. Wanting one for myself now. Picks up huge amount of dirt/dust. Enjoy use of app with product. Return for recharging at dock is brilliant.
Date published: 2019-01-03
Rated

1

out of

5
by
Jarak
from
Terrible waste of money
Absolutely hopeless on tiles. Doesn't like the gaps between them, Does one tile at a time instead of whole room. After it cleans a few tiles and maybe 3 mins it goes back to base. Has been back to store once and said did factory reset but I already did that aswell as upgraded software.
Date published: 2018-12-23
Rated

1

out of

5
by
Mell 83
from
Horrible on carpet
I brought this product 2 weeks ago once again disappointing!!! It get stuck on the carpet ! Floor boards it's great even on tiles
Date published: 2018-10-07
Rated

5

out of

5
by
mishyb84
from
Amazing vacuum!
I am absolutely thrilled with my Electrolux PUREi9. It's quiet enough that I can have it vacuum when my children are asleep, literally right outside their bedrooms its amazing and I'm also impressed with the app and how easy it is to turn on and off the vacuum when I'm not even home. The triangular shape ensures it reaches edges and corners efficiently and I was also amazed to find that when it ran out of battery it took itself 'home' recharged, and then took itself back to where it left off to finish the clean!
Date published: 2018-09-18
Rated

5

out of

5
by
Kathy58
from
Wouldn't be without Sadie
I purchased the Purei9 about 2 months ago, best purchase I've made in a long time, I've set her (her name is Sadie) to clean 3 days a week, I have a big area of timber floors and you should see the dust that she collects...now my floors look clean all the time and I'm not stressed over dust.
Date published: 2018-09-04
Rated

5

out of

5
by
Gnat
from
The Modern Cinderella
OMG it is worth every penny. It does 24 sqre of my house. 4 bedrooms two toilets two bathrooms (dry) two loungerooms kitchen and butlers pantry kitchen. The whole house. Concrete floors, tiles carpet and rugs. Now all I need is something that will wash the windows. Set her by phone, grab a wine and chill. Cindy is fantastic.
Date published: 2018-08-31
Rated

1

out of

5
by
Henning
from
Hopeless
I initially took the first one back because it didn't clean. The lady on the Electrolux helpline was quite rude and told me it's working fine. Harvey Norman exchanged the thing for me. The know one is as useless. Cleans totally erratically. Sometimes 2 meters and then returns to dock. Often gets lost
Date published: 2018-08-10
Rated

1

out of

5
by
mj73
from
Terrible product
I recently bought this vacuum because it was recommended by the salesman. With a $1600 price tag you would expect it to clean under your furniture & beds. In the first week when I was having issues I rang customer service & their only advice was to take out the batteries?? I'm hoping the Harvey Norman will let me return this vacuum for an iroomba which I have previously own & it did a much better job at cleaning. So disappointed in this product , don't waste your money.
Date published: 2018-07-22
Rated

5

out of

5
by
Meltel
from
3D mapping
Due to a dust allergy (I have to vacuum everyday) and a recent knee operation I am not capable of . Unfortunately my knee has stopped me from using my manual vacuum cleaner, the best part of my PUREi9 is that it doesn't get tired it just keeps going and going and going. It has found dust that I was not able to get to with my traditional vacuum. Great machine.
Date published: 2018-07-18
Rated

5

out of

5
by
emma78
from
very impressive little unit
so happy with this robot vacuum, it does what is says it will, the app is great and it doesn't get stuck on things like my previous vacuum which had had nothing but trouble with. excellent product
Date published: 2018-07-06
Rated

1

out of

5
by
Johnnymate
from
A shocker
Constantly disconnects from wifi but at least I could reconnect. Telstra upgraded to NBN and the new modem is "ac" or "n" only. No more connectivity as robot runs on "b" product is 3 months old and now totally useless
Date published: 2018-07-01
Rated

5

out of

5
by
Sharnie42
from
Great Vacuum!
I've had this vacuum for about a month now and its amazing! We have a dog that sheds a lot of hair and I was sick of vacuuming everyday. This little robot picks up all the dog hair and dirt on tiles and carpet. I also have a newborn and it has helped me so much having not to worry about my floors. My only issue (which is super minor) is that it should tell you the percentage of charge on the robot so you can see if its almost ready to go or if its about to die instead of just a picture of a flashing battery.
Date published: 2018-06-29
Rated

3

out of

5
by
Tomas
from
Good Vaccum
Vacuum itself is ok, but for that money I am expecting much more advanced features. App is terrible, student work
Date published: 2018-06-03
Rated

3

out of

5
by
David533
from
Well designed but the app needs more features
Its good but compared to others its lacking features , seems to have trouble going through doorways and doesnt do some rooms
Date published: 2018-05-28