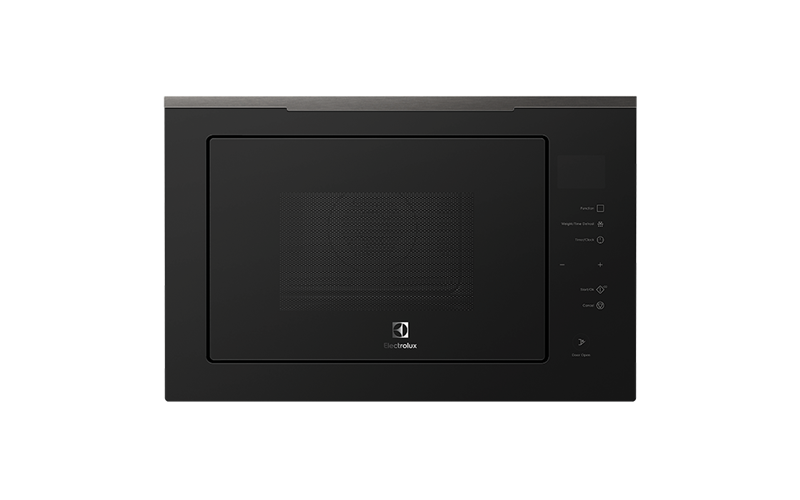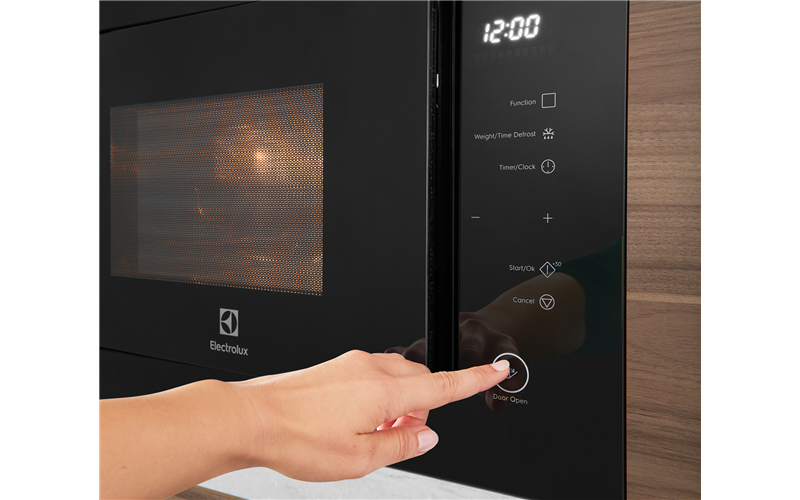 EMB2529DSD
25L Built-in combination microwave oven
25L Built-in combination microwave oven
is rated out of
5
by
20
.
25L Dark stainless steel 7 function combination microwave oven with touch to open door and 10 auto cook programs.
Rated

1

out of

5
by
Beck5K
from
Problems E-3
I bought this expensive built in microwave only for it to shut down & give me a E-3 & unable to use it unless I turned the power off at my house. I am trying to get it replaced & that is a mission it'll itself. I like this microwave it matches my awesome Electrolux oven but had been nothing but problems.
Date published: 2020-06-24
Rated

1

out of

5
by
Michele
from
Do not buy
We had this microwave installed with a new kitchen. From the start it was no good then the e3 code appears. It took over 9 weeks to get a replacement. We have had the new 1 now 4 weeks and already it has stopped working again Will be requesting money back.
Date published: 2020-06-22
Rated

1

out of

5
by
Sandra0107
from
What a sad example of technology
First bought this product in November last year (2019). By April this year it ceased working showing a code of E-3. Nothing in the manual regarding this, but looking online, it appears this is a regular 'feature' of this appliance. It apparently requires the main power to be switched off and back on for it to work again because it is a 'built-in' appliance (ie access to the power switch is hindered). Did it once, but it happened again, so asked for a replacement. That was installed on 20 May. How long did this one last - a whole 18 days - then again the appliance went to E-3. Apparently, these appliances are not repaired, they are junked (more rubbish on the planet)!! I am still waiting for a replacement, but I can assure you it will not be an Electrolux product - ever!!!
Date published: 2020-06-17
Rated

1

out of

5
by
JuliaP
from
E3 Error Code what a joke!
Bought $20k worth of Electrolux products for my kitchen. Fridge was sent back on the day it arrived as it already had scratches on it & now 2 weeks later I can't open my microwave. Wish I'd done my research.
Date published: 2020-06-01
Rated

1

out of

5
by
B14a
from
Very very disappointing
Oven was installed yesterday. Went to use it for the first time today and when I pressed the button to open the door, I received the error code E-3. I am presuming this will continue to happen if reports below are anything to go on. Extremely disappointing.
Date published: 2020-05-22
Rated

1

out of

5
by
NickO 29a
from
Do not buy this microwave
Bought this one in March because it looked good, fitted the space we had and brand is usually reliable. Started having the same E-3 problem detailed below, requiring the device to be switched off at the mains each time to reboot. Had enough so ordered a replacement last week - within six hours the same problem came up and it's been happening regularly ever since. Will now seek to return the product to place of purchase and get a completely different one. This microwave is a lemon and for the sake of their brand, Electrolux should withdraw it from the market. I rated it 1/5 because I can't give it 0.
Date published: 2020-05-18
Rated

1

out of

5
by
Deez
from
Too many issues with this model
Bought this microwave in a set to match the oven. Few months of use it started giving E-3 message and only way to fix it is to power it off and on. Unfortunately it's a built in so had to do it from the switch board. Took this in for a replacement and after 3 uses the replacement unit has an issue with the turn table as it rattles inside.
Date published: 2020-03-20
Rated

1

out of

5
by
AdamL
from
Terrible controls, unreliable.
We bought this microwave to match our Electrolux duo oven. The duo oven is a fantastic product, so we were surprised when the microwave turned out to be a match in looks only. The microwave interface is dreadful - there are a large number of automatic cooking / defrosting / etc programs but you'll need to refer to the manual to see what they actually do as the microwave itself only displays helpful descriptions like "A1" or "A6". I thought they were error codes at first, but no, just very opaque program descriptions. Imagine my confusion when an actual error code showed up! "E-3", the display advised cryptically. Odd, I thought. Perhaps it's a special defrost cycle? But no. E-3 appears to be microwave-speak for 'broken'. The code can be cleared by unplugging the unit and plugging it back in, which is extremely inconvenient for a built-in unit, but it soon returns. Avoid at all costs.
Date published: 2020-03-18