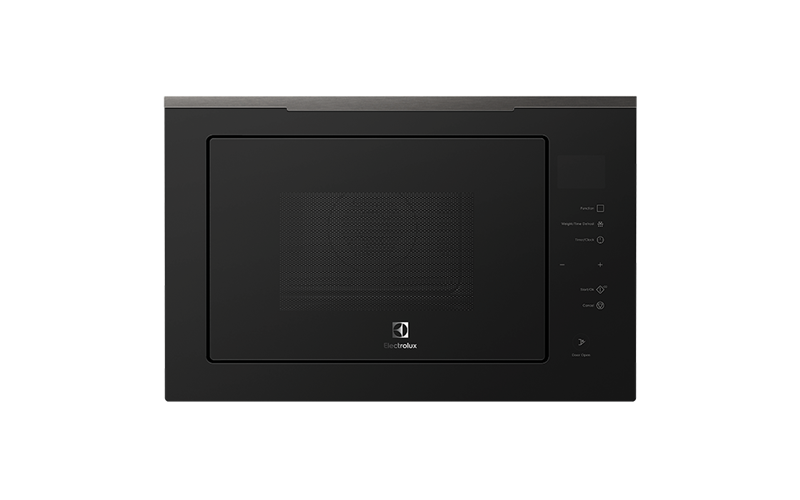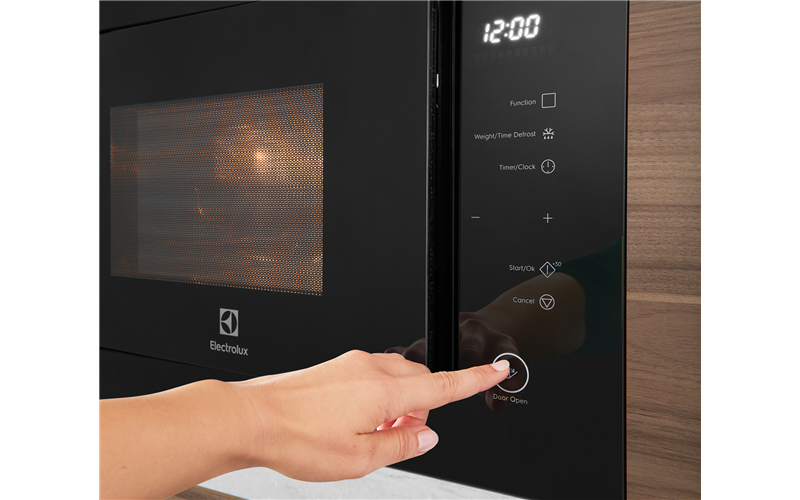 EMB2529DSD
25L Built-in combination microwave oven
25L Built-in combination microwave oven
is rated out of
5
by
14
.
25L Dark stainless steel 7 function combination microwave oven with touch to open door and 10 auto cook programs.
Rated

1

out of

5
by
Deez
from
Too many issues with this model
Bought this microwave in a set to match the oven. Few months of use it started giving E-3 message and only way to fix it is to power it off and on. Unfortunately it's a built in so had to do it from the switch board. Took this in for a replacement and after 3 uses the replacement unit has an issue with the turn table as it rattles inside.
Date published: 2020-03-20
Rated

1

out of

5
by
AdamL
from
Terrible controls, unreliable.
We bought this microwave to match our Electrolux duo oven. The duo oven is a fantastic product, so we were surprised when the microwave turned out to be a match in looks only. The microwave interface is dreadful - there are a large number of automatic cooking / defrosting / etc programs but you'll need to refer to the manual to see what they actually do as the microwave itself only displays helpful descriptions like "A1" or "A6". I thought they were error codes at first, but no, just very opaque program descriptions. Imagine my confusion when an actual error code showed up! "E-3", the display advised cryptically. Odd, I thought. Perhaps it's a special defrost cycle? But no. E-3 appears to be microwave-speak for 'broken'. The code can be cleared by unplugging the unit and plugging it back in, which is extremely inconvenient for a built-in unit, but it soon returns. Avoid at all costs.
Date published: 2020-03-18
Rated

1

out of

5
by
Garry E
from
Door Closure Error 3
Bought this product a long with other Electrolux products. Had the kitchen renovation completed last week and went to use the microwave last night for dinner party. This was the fourth time we had used the item and at the most embrassing moment error code 3 happened. Went to the user manual, nowhere is error code 3 mentioned. I guess the arguments now starts with Electrolux to get it fixed at no cost. Hope their service is better than their product.
Date published: 2020-03-09
Rated

1

out of

5
by
Stitched
from
Obvious problem with this model
I got this microwave less than 4 months ago and it's doing the same thing as all the others on here. Intermittantly the door won't open and comes up as E 3 error which I found out means faulty electronics. It has no serviceable parts so the only option is to replace it, if you are out of warranty you're cooked. Apart from that it's not user friendly, sorry we bought it now.
Date published: 2020-02-24
Rated

2

out of

5
by
New kitchen
from
Hard to use,
Door locks and unit has to be turned off at power point to reset, not easy when installed in a cabinet , and power point behind it. Error code e3,
Date published: 2020-02-12
Rated

2

out of

5
by
Grrrr
from
Frustrated!
Bought this built in microwave to fit in with our kitchen renos & match Electrolux oven & dishwasher. Waited 6+ weeks to arrive, used 3 times code error E-3. Returned & luckily has 1 in store. Had for 3 weeks & has now done the same!! ETA for next shipment is middle Feb 2020
Date published: 2019-12-30
Rated

1

out of

5
by
ChrissyL
from
Nightmare - I now have a 2nd lemon!
I purchased this microwave to match my Electrolux oven (which I love) for our new home. Purchased in May, 2019: Never worked properly and I went back to my Kmart microwave until something was done. I HAD TO RETURN IT TO MY SUPPLIER AND RELACE IT MYSELF. Not good as it is fitted and heavy. The replacement has just stopped working and even though the power is still shown as connected, had to use rubber handle to open the door.....mm mm. Anyone else with these problems?
Date published: 2019-12-15
Rated

5

out of

5
by
Blake
from
Great look
I bought this two months ago when rebuilding our house. The product is easy to use and looks great.
Date published: 2019-11-26