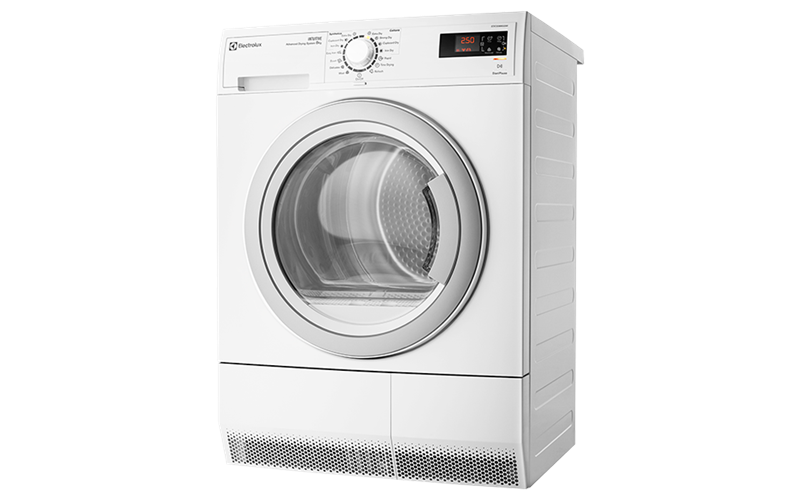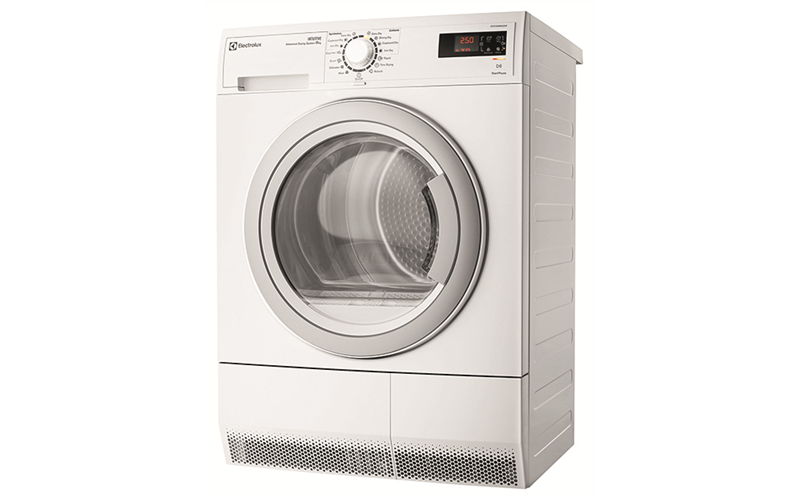 EDC2086GDW
8kg Condenser Dryer
8kg Intuitive Condenser Dryer with 2 Stars Energy rating, Advanced Sensor Dry, Woolmark certified, reverse tumbling action and Refresh cycle.
Rated

1

out of

5
by
Annie74
from
Not happy!!!
I brought this dryer through Harvey Norman. I must say if I read the reviews first I wouldn't have brought one! So not happy as it doesn't dry my clothes on extra dry they all come out damp!!! Even if I put it on another setting they still come out damp!!! Come on Electrolux what are you going to do about this!!! I wish I just went with another brand!! So so disappointed.
Date published: 2017-09-29
Rated

1

out of

5
by
Gavan
from
Terrible
After 1 week of heavy use I have to agree with most here that the dryer simply doesn't work properly.I suspect the sensor dry feature just doesn't work. Waste of money and very disappointed.
Date published: 2017-08-01
Rated

1

out of

5
by
Julie
from
Doesn't dry!
This dryer simply does not dry. Every load I complete is damp, and then I need to use a 30min Refresh multiple times to get it to dry as I can't find any other way around this. It's actually shocking that it doesn't dry.
Date published: 2017-06-16
Rated

1

out of

5
by
carol
from
Dryer that does a different job
We bought this just over 6 months ago and while it is great not to have a wet laundry from the dryer it DOES NOT FULLY DRY THE CLOTHES. It will not allow you to put the same clothes thru for another dry as the machine thinks they are dry so constantly stops. We have never bought this Brand before and on this one item will never buy anything from this company as this item is an Epic Fail.
Date published: 2017-06-11
Rated

1

out of

5
by
Chavez
from
Doesn't dry clothing!
Just got this dryer and have been having endless issues over the past few weeks. Tried every setting suggested by the confusing instructions and clothes are always damp! I'll be arranging to have this thing returned this week and go with another manufacturer's product instead.
Date published: 2017-06-03
Rated

1

out of

5
by
Treb 82
from
As a Dryer it is unique in that it does NOT dry
We purchased this unit because we have had good experience with Electrolux in the past. However this unit does not dry clothes as advertised. The user handbook is not clear in that the instructions are too brief and do not explain the operations fully. We are most unhappy and will seek to have ths machine returned to the manufacturer for a full refund of the purchase price.
Date published: 2017-05-30
Rated

1

out of

5
by
David
from
Absolute rubbish
I thought $850 was a decent amount of money to spend on a dryer. I went with Electrolux because I thought they were a great brand. The dryer would not dry clothes. I tried every setting and it was the same result. I called Harvey Norman and they sent a repair man. The 1st load dried so I thought it was fixed, but then there were damp clothes in the loads that followed, even when done on extra dry that goes for about 2 hours. Then it got worse, it now shuts off after a couple of minutes. This machine is a complete dud and I will be asking for a refund.
Date published: 2017-05-27
Rated

1

out of

5
by
jaymietreadwell
from
Sensors eliminate over-drying? Sorry, in this case that means damp clothing etc.
So, we purchased this condenser dryer from Harvey Norman on June 12, 2016, thinking our previous Electrolux vented dryer had given up just outside its 5 year warranty period... Turns out all it needed was a full clean-out. Too late now, it's already been donated to someone else after we had cleaned it out and had already made the purchase. This was a mistake. Don't get me wrong, the dryer does work, and has a number of great features and settings, however even after multiple drying cycles and experimenting with just about ALL the settings, clothing/sheets/etc are STILL damp. Disappointed to say the least. We will still buy Electrolux products though, as most do seem to be of good quality and are affordable, however I do NOT recommend this unit. We have called out an Electrolux technician to see if he/she can assist with the dampness issue, and if he/she can't help, we will be moving to a different dryer. As this unit is under warranty (it was only purchased a few days ago), a callout fee technically should not apply. Conclusion: With all due respect to Electrolux, this product kinda sucks. Not recommended. Leaves clothes/sheets/etc still damp after many cycles
Date published: 2016-06-16