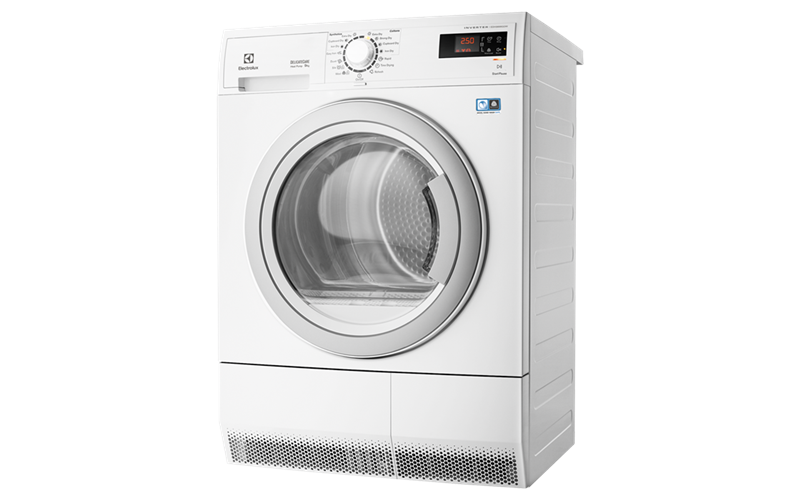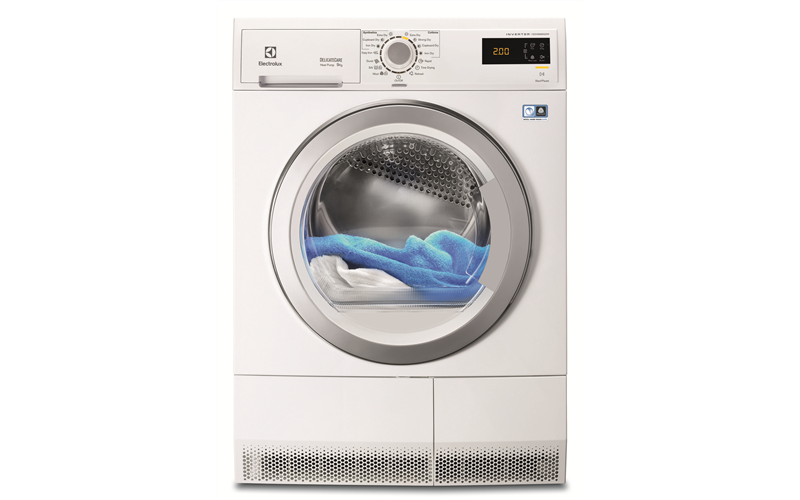 EDH3896GDW
9kg Heat Pump Condenser Dryer
9kg Heat Pump Condenser Dryer
is rated out of
5
by
8
.
9kg Ultimate Care Heat Pump Dryer with 7 Stars Energy rating, Woolmark Blue certified, Advanced Sensor Dry, reverse tumbling action and Refresh cycle.
Rated

1

out of

5
by
Ann63
from
Very disappointed
I bought this dryer 2 months ago and I'm so disappointed the clothes always feel damp it doesn't dry them fully regardless which program I use or how small or big the load is. I clean the filters every time. Even if you try and put it through again the dryer will turn off after 5 min.
Date published: 2019-05-04
Rated

5

out of

5
by
Elle
from
Best dryer
I've had the dryer for roughly 5 months and purchased it because I hated hanging clothes and sheets outside in Australia, the weather can be unpredictable and insects like to hang out on clothes. It is by far the best appliance I have ever bought. It has an excellent energy rating and is large enough to hold 2 loads of washing or a king sized quilt.
Date published: 2018-10-21
Rated

2

out of

5
by
Jace111
from
Slow Dryer
Takes a few hours longer then a traditional condenser dryer, much much more then expected. But it works :)
Date published: 2018-09-05
Rated

5

out of

5
by
Mrs MacDonald
from
I love this dryer - I should have bought one years
Machine inside is huge - I fill it with 2 loads of towels and set it to come on at 1130 at night. Everything is dry by the morning and it's at off-peak energy rates. Machine is very quiet and drainage can be fitted into to washing machine waste, then you don't have to empty the tank all the time. I love that it collects so much lint from my towels and makes them so fluffy! I should have bought this years ago!
Date published: 2018-07-31
Rated

5

out of

5
by
Hayes32
from
Its some dryer
I bought the Electrolux Heat Pump Dryer a month ago and I am very pleased with it. I cant believe how much water it gets out off the clothes while not blowing the moisture all over the laundry. Its quiet and efficient. I never thought I would enjoy drying my laundry this much.
Date published: 2018-05-27
Rated

1

out of

5
by
svs73
from
Terrible...
i brought this as a dryer the clothes come out still wet...it stinks and so far has broken down twice....I want and deserve a refund....
Date published: 2018-04-10
Rated

5

out of

5
by
PJBlack
from
Suits my needs
I love my new dryer, it is slower than my last one but it dries far more effectively and consistently.
Date published: 2017-10-21
Rated

1

out of

5
by
Nich
from
Product failure
Multiple cycles end at the 5 minute mark. Electrolux did not assist with any information. I adjusted the laundry moisture degree & another cycle ended at the 1hr50min mark of a 2hr45min cycle. I started the cycle again and it lasted the whole 2:45 time but the cotton blanket was still damp. I tried another cycle and it lasted the whole 2:03 time but the cotton sheets were still damp. The machine either doesn't run through the whole cycle, or ends at 5 minutes or doesn't dry the basic load. My 10y.o $300 dryer (another brand) did a better job and now I am struggling to get this EDH3786GDWW dryer taken away & receive my money back. My new dryer is a waste of money, effort and time.
Date published: 2017-10-17