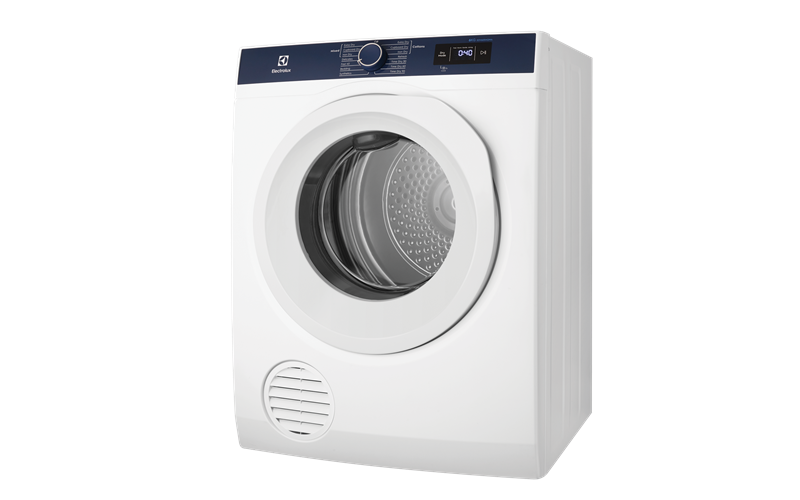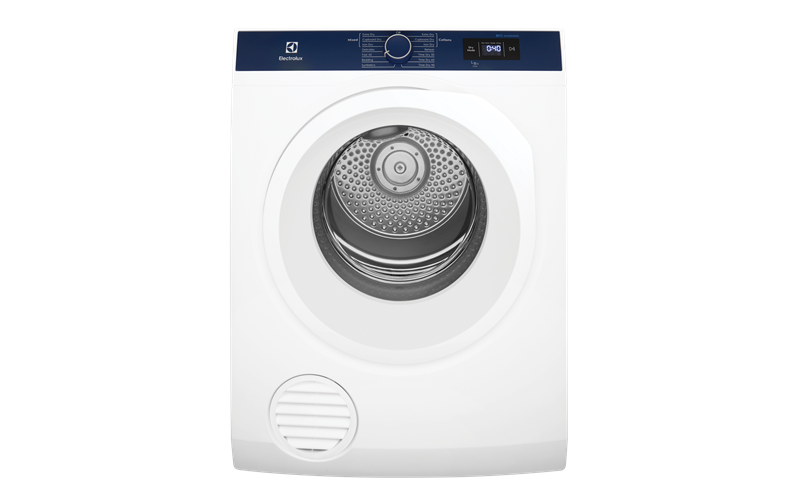 EDV605HQWA
6.0kg vented tumble dryer
6.0kg vented tumble dryer
is rated out of
5
by
9
.
6.0kg vented tumble dryer comes with SensorDry technology to gently dry your garments for an exceptional result. Other features include ideal temperature settings, Fast 40 program, reverse tumbling action and anti-crease option.
Rated

5

out of

5
by
girlsy
from
excellent product
I recently purchased this product and am thoroughly satisfied with it. Easy to use controls and sensor operates really well. Would recommend this product.
Date published: 2019-06-13
Rated

4

out of

5
by
Poppy
from
Controls should be simple
I bought this product as it looked like it had simple controls, however, it requires a lot of guesswork. A dryer just needs ON, OFF, HEAT SETTING, and TIMER, not a lot of settings that require one to interpret how long synthetics need, or towels need to dry. We don't need complicated!!!!
Date published: 2019-06-02
Rated

3

out of

5
by
Melcoleman28
from
Electrolux dryer
Am happy with my dryer, very quiet but doesnt dry the clothes all the way through sometimes so have to put them through 2x.
Date published: 2019-05-30
Rated

4

out of

5
by
Shizzynwa
from
Do not use original sticker
All new machine should now have a different sticker to use if you dont have it ask for it. I found out the hard way as tech first replaced the module still not working. The replacement has a different sticker included with original sticker. Disappointing consumers have to find and tell of fault but credit to Electrolux for fixing.
Date published: 2019-05-25
Rated

4

out of

5
by
Sammy boy
from
New sticker is now provided
True the sensor panels do not work with original sticker provided inside the machine. They have now fixed buy providing a new sticker which should be on the outside of the machine but inside the packaging, if you dont have this ask for it. They had to find out from consumers like me about this fault as it's a new product and perhaps did not show up in product testing before launch. Well I learnt the hard way as the tech first replaced the module behind control panel still not working so I chose a replacement. Lucky they put the new sticker in but I had a feeling it was the sticker and intended not to use it or test before sticking on. Functional it's ok just another small problem is the front vent is a bit flimsy in terms of attaching on the machine it was same on both units.
Date published: 2019-05-25
Rated

5

out of

5
by
Thomas
from
Great product
I bought this dryer a month ago, since then my wife uses it at least three times a week. She could not have been happier, it does the job perfectly everytime The design is sophisticated european, looks good on top of the washing machine
Date published: 2019-05-18
Rated

1

out of

5
by
Brendanm2
from
Inverted buttons don't work
When this dryer is inverted, the touch buttons do not work through the supplied sticker, very very poor quality control.
Date published: 2019-05-17
Rated

1

out of

5
by
mumof2
from
Do Not Buy
This dryer is faulty. The sensor panels for Start & Dry Mode respond only occasionally. Once the reversible control panel decal was put on as the dryer was hung on the wall the sensor panel DOES NOT work at all. I had my first dryer replaced as it could not be used but it was exactly the same issue with the second one. Consequently, I also returned this one and replaced it with a completely different brand that actually worked! So don't waste your time and money with this model. Extremely poor quality control and design.
Date published: 2019-05-12