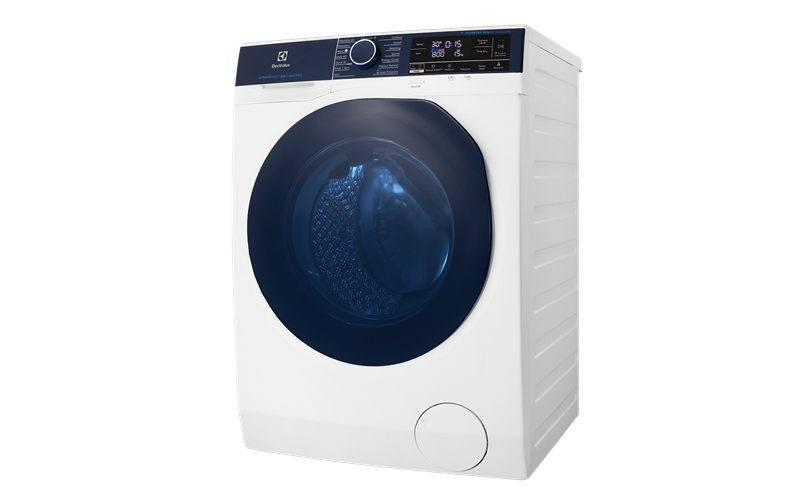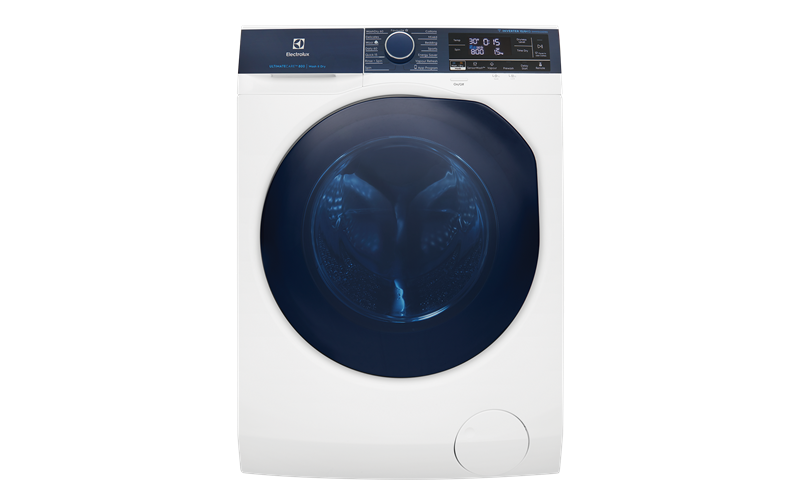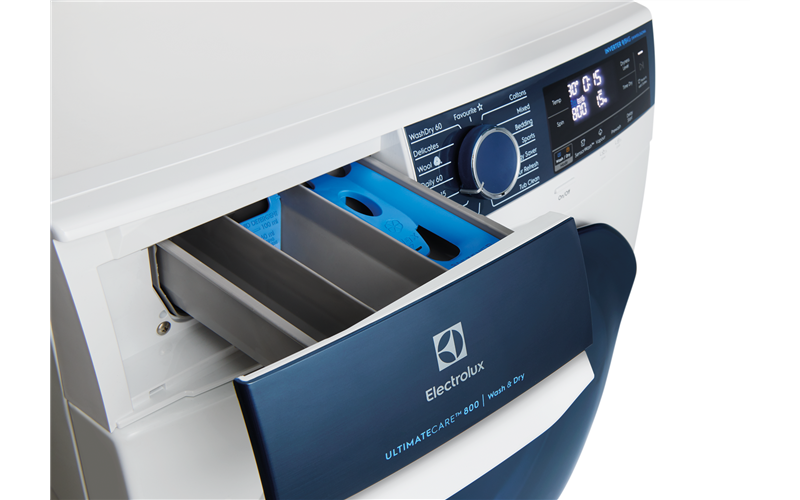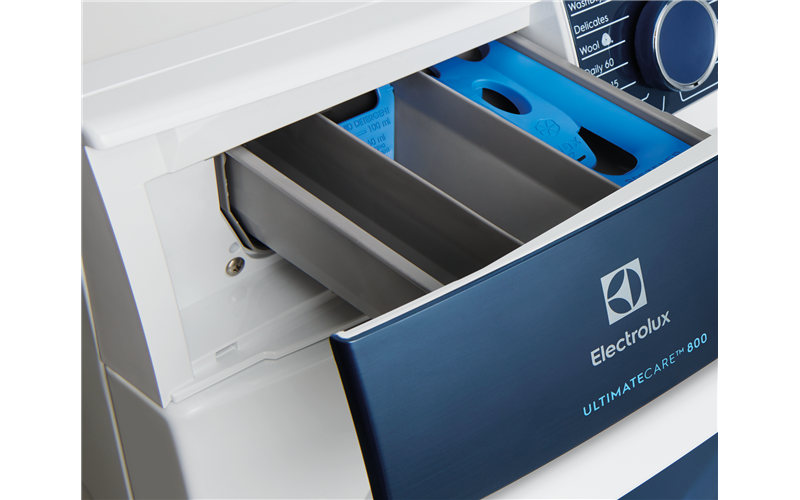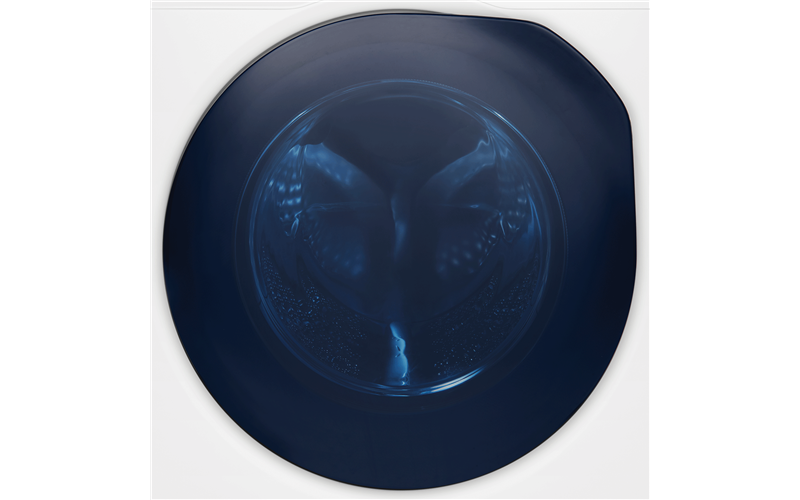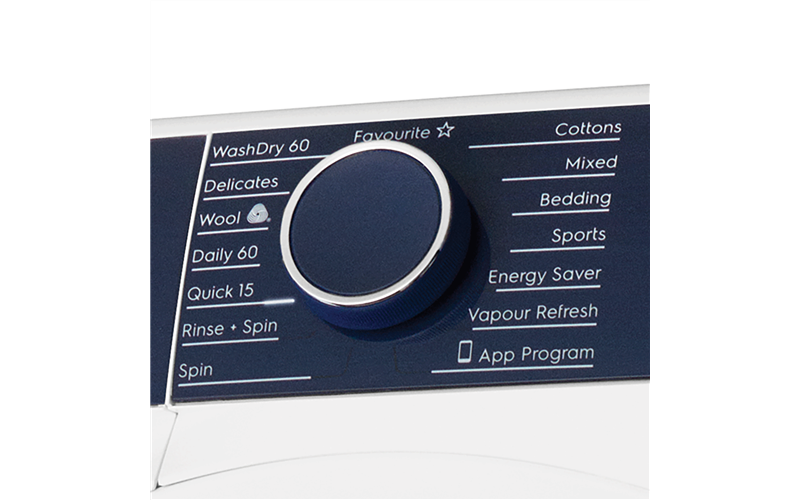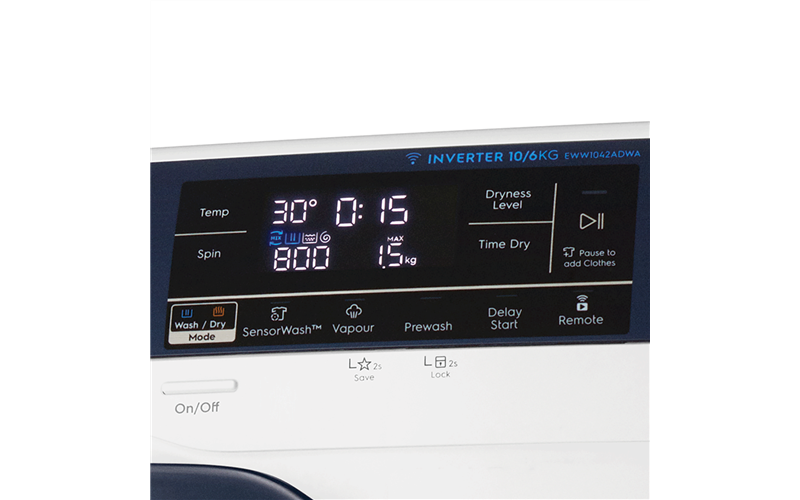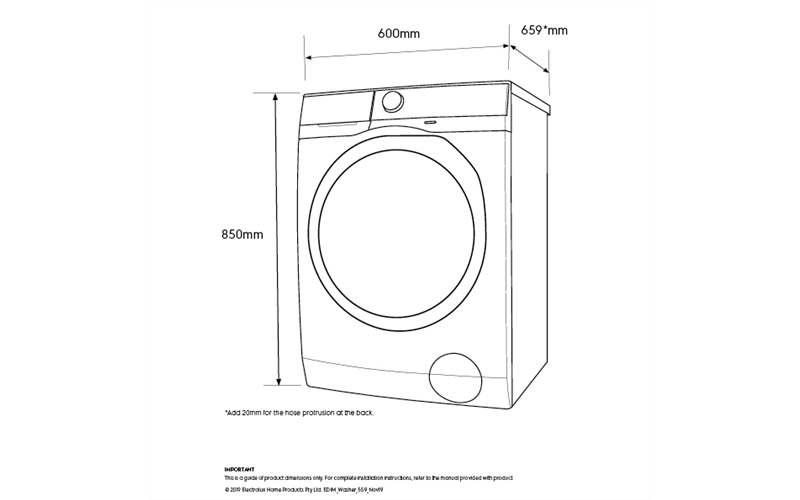 EWW1042ADWA
10kg/6kg washer dryer combo, Wi-Fi
10kg/6kg washer dryer combo, Wi-Fi
is rated out of
5
by
7
.
10kg wash & 6kg dry washer dryer combination, with 5 star energy and 4.5 star WELS rating. This washer dryer is Wi-Fi enabled and features the latest SensorWash technology, UltraMix system, Woolmark Blue certification (wash) and vapour refresh options
Rated

2

out of

5
by
MeMeMe
from
Keeps me awake at night...
Rinse + Hold keeps turning the clothes over once every minute all night long... Rinse+ Spin is a second 60 minute program which Electrolux are in deep denial about (repeats twice). Off is not off + you often start at the end of a program... this is called 'Swedish design', uhh. Otherwise, it is a good value + good-performing machine... but what we do know is that Electrolux runs a sheltered workshop for its Auzzie staff who are no longer up to the mark in the global game.... spoils their otherwise prompt service response.
Date published: 2020-07-17
Rated

5

out of

5
by
Erin43
from
Excellent machine
I purchased this 5 months ago. It is an excellent machine. I wanted to use the machine for a few months before writing a review. I have had no issues with this washing machine at all. It's very quiet. The clothes come out mostly spotless, sometimes the work clothes with oil and such on them are a little more stubborn. The wash & dry functions took a little bit to work out, I mainly do this from the app. I can control how long the drying function goes for, rather than waiting 4 hours for clothes to go through a wash/dry cycle. Yes, while what others have said in the review is correct, it doesn't feel like the clothes are dry when removing them from the machine, within a minute or so, they are, so I would think it's just the condensation or something that is causing that issue. I would highly recommend this product, it is the best washing machine I have owned to date and I will continue to replace items in my household with Electrolux items.
Date published: 2020-05-17
Rated

1

out of

5
by
Jryan1976
from
Broke down after a month
Really unhappy with this machine. I'm a single guy so use it once a week and after a month the computer control board malfunctioned which left me unable to use it at all. 3 weeks later and a new computer has been installed but now it makes a weird buzzing noise that needs to be looked at. For the money I'd go any other brand but this one. Very unhappy customer.
Date published: 2020-03-28
Rated

4

out of

5
by
KP91
from
Great features and capacity - some limitations
Have had this machine for a month. Overall a good machine but has some frustrating limitations. Daily 60 cycle is a maximum of 5.5kg and you can't select cold (minimum 30°C). The average cycle time for a 10kg load is about 2 hours with a very good wash result. It's quiet to run, but has design flaw when spinning a full load (hard plastic spout at top of door hits onto glass). The vapour option is great, it really does cause less wrinkles in your laundry - but not wrinkle free. Drying is good also,just don't overload the machine and it does use extra water when drying.
Date published: 2019-08-30
Rated

5

out of

5
by
Ash1202
from
Great price and brilliant to use.
Bought this few weeks back. AO delivered it promptly next day. Wife wanted more expensive Dyson one but I thought this was a better choice. Turns out I made the right choice. Wife is very happy with the purchase. It's light weight and you don't even feel the weight when actually using it as it drives itself forward. Great battery and stand. Also cleans carpet, sofa and wooden floors really really well. Easy to clean the device as well. Wife is loving it and at this price I highly recommend it.
Date published: 2019-08-16
Rated

3

out of

5
by
Patrick T
from
Not what we hoped for
Bought this a month ago, tried a few different settings, overall it seems to have about a 50% chance of actually drying the clothes properly rather than leaving them still damp. Even on the driest setting (which many of the pre-programmed wash settings won't let you choose!) they only get *mostly* dry, with the occasional patch of slightly damp. I just took a load of 6 t-shirts out of a wash/dry 60, and not a single one of them was even close to dry. This was supposed to eliminate the need to hang out washing, not simply add 3 hours of noise and then need to be hung out anyway. It's great when it works, but it is just not reliable.
Date published: 2019-08-06
Rated

5

out of

5
by
Troy
from
Great space saver all in one
We purchased the washer / dryer 1 week ago and have tried several different washes, the machine is very quiet to run and has lots of washing options. Setting up the wifi to the smart phone took a few goes to pair, but worked in the end. We tried the 60 minute wash / dry cycle. The towels came out very hot / moist but dried off within a couple off minutes
Date published: 2019-06-19