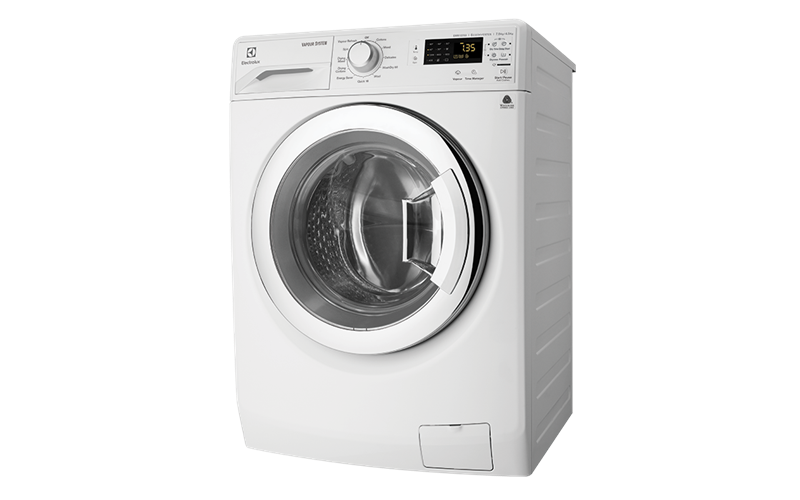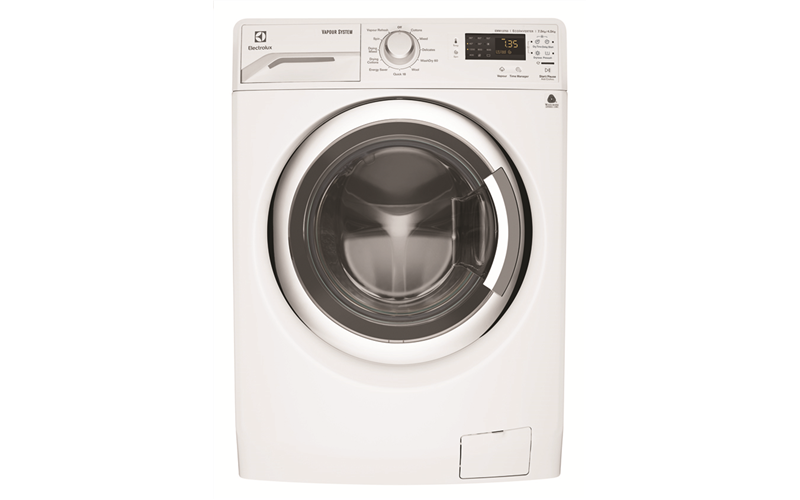 EWW12753
7.5kg/4.5kg Vapour Action System
The 7.5kg/4.5kg wash and dry combo comes with WashDry 60 program to get clean, laundered clothes in just 60 minutes. Other feature includes Vapour Refresh, Time Manager, EcoInverter motor, Daily 60 minutes program and Woolmark accreditation.
Rated

2

out of

5
by
IFrank
from
Okay at best
We've had our washing machine for a month now. The spin cycle needs to be run again after the wash or else your clothes are saturated. The drying function takes 2 to 3 hours, not that great. It washes clothes fine though, but you're better off spending your money elsewhere.
Date published: 2018-07-25
Rated

5

out of

5
by
Ky24
from
Washer and dryer combo
Great service and love our new machine, really enjoying doing the washing now.
Date published: 2018-07-12
Rated

5

out of

5
by
BrookeW
from
Very Happy
I had an old top loader before this & a broken dryer for years. Nothing was wrong with my old machine but I want to renovate my laundry which mean't a front loader washing machine. I have been so long without a dryer so I thought I would buy a combo for the just in case I need times... I have to say, I do love my new washer/dryer combo. Took me a few time's to get use to all the features, now I have & I just love it. Very happy with my purchase!!
Date published: 2018-07-09
Rated

5

out of

5
by
DazzH
from
Fantastic all rounder
Have had this for about a month and cannot fault it. No more having to hang clothes out on the clothes line or rack. Washes great and dries great. And no steamy sauna in the laundry like the old sort of dryer. Awesome product. Highly recommended.
Date published: 2018-06-20
Rated

5

out of

5
by
kaye11
from
Great washer/dryer
Very happy with the machine, Quick 18/Vapour Refresh are terrific features that we use a lot. Not a big dryer user, so won't use it much - it does finish off towels very nicely.
Date published: 2018-06-17
Rated

5

out of

5
by
HappyUser1
from
Perfect combo washing machine!
The unit is very easy to use and washes the clothes very well. The drying function is great however emptying the water is a bit of a pain with the plug at the bottom of the machine, so with my unit sitting on the floor it is hard to drain but not impossible.
Date published: 2018-06-15
Rated

5

out of

5
by
SB123
from
Happy
Very happy with my purchase. I like that you can add items after you have started the cycle (but haven't actually tested this)
Date published: 2018-06-05
Rated

4

out of

5
by
Customer
from
GreatProduct -AfterSales service needs improvement
So far I'm enjoying using the product. The drying cycle is very gentle on fabrics. I used to air-dry all of my shirts - now I'm confident to use this dryer for most fabrics. The minimal heat emission from the dryer is great too, compared to what I've had previously. Just a shame that the after sales service operates on a 1/2 day wait window. Can't even get a 2-3hr window if you call the morning of the servicing.
Date published: 2018-05-14