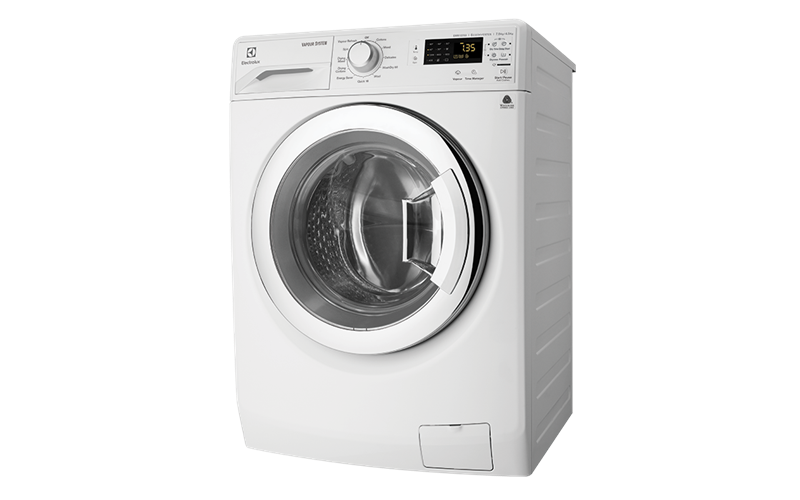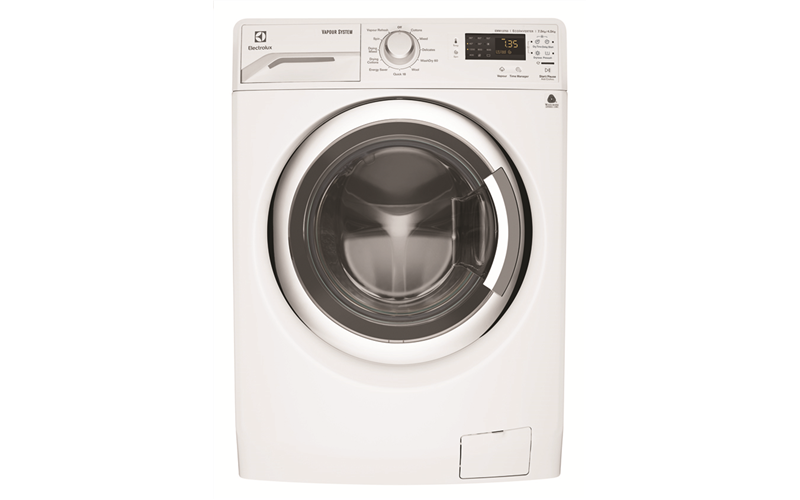 EWW12753
7.5kg/4.5kg Vapour Action System
7.5kg/4.5kg Vapour Action System
is rated out of
5
by
51
.
The 7.5kg/4.5kg wash and dry combo comes with WashDry 60 program to get clean, laundered clothes in just 60 minutes. Other feature includes Vapour Refresh, Time Manager, EcoInverter motor, Daily 60 minutes program and Woolmark accreditation.
Rated

4

out of

5
by
Jayne838
from
Has its benefits
We have had the machine for 3 weeks now. Not sure why the reviews say it's loud, it's not. It's quieter than the 4 year old also we had. The drier is quiet but I agree with other reviews that say it's not effective. Eg is an almost dry towel, put it in for 30mins and it still wasn't dry. I will tell the unknowing buyer about the wash time options. Quick is 17, next for a non delicates load is 1:05. It only goes up a lot from there! Nothing in between.
Date published: 2018-09-28
Rated

2

out of

5
by
Jess123
from
Washing machine great, dryer not so much
I bought this a few months ago. I was hoping I could use the machine as a dryer over those periods where there is no break in the rain. The washing machine component is great but unfortunately it does not dry your clothes much more than a spin cycle does.
Date published: 2018-09-10
Rated

5

out of

5
by
melvin
from
Great appliance for small homes
We had a bigger version earlier but this is good too. Decent for a family of 3-5 people.
Date published: 2018-09-07
Rated

4

out of

5
by
IvyX
from
Awesome product
Very creative combining washing and drying function. You can open the door and load some more clothes half-way through a washing cycle too. Good quality. Never let me know. I only go with Electrolux when choosing washing machine
Date published: 2018-09-04
Rated

5

out of

5
by
Sully12
from
Effortless laundering for men
Just put your dirty clothes in, add powder, turn it on.... and they come out clean and DRY in about an hour or so. Too easy.
Date published: 2018-08-31
Rated

4

out of

5
by
Maya Max
from
Everything is good
Just one small problem, that 18 minutes wash should be able to use 1200 spin, not 800 only. Overall very good.
Date published: 2018-08-30
Rated

5

out of

5
by
kazzabear
from
excellent product
purchased washer /dryer combo approx. 2 months ago best product I have ever purchased, the dryer dries clothes like they have just come back from the dry cleaner's, nice & quite. washes really well. love the Electrolux products
Date published: 2018-08-22
Rated

2

out of

5
by
IFrank
from
Okay at best
We've had our washing machine for a month now. The spin cycle needs to be run again after the wash or else your clothes are saturated. The drying function takes 2 to 3 hours, not that great. It washes clothes fine though, but you're better off spending your money elsewhere.
Date published: 2018-07-25