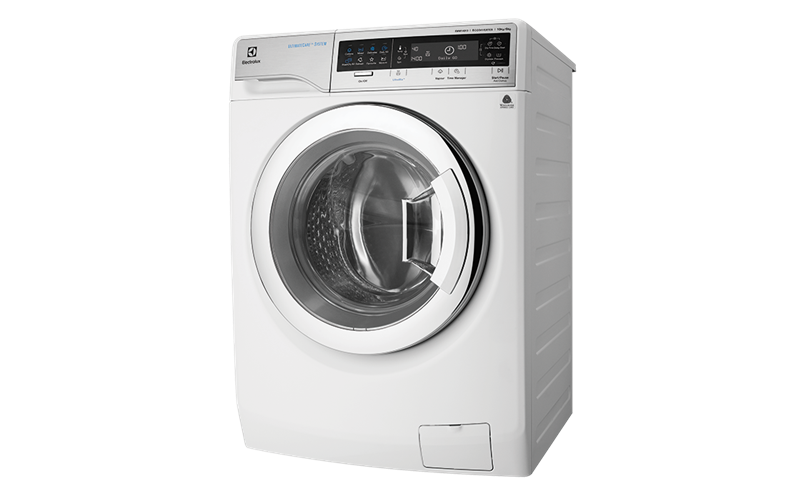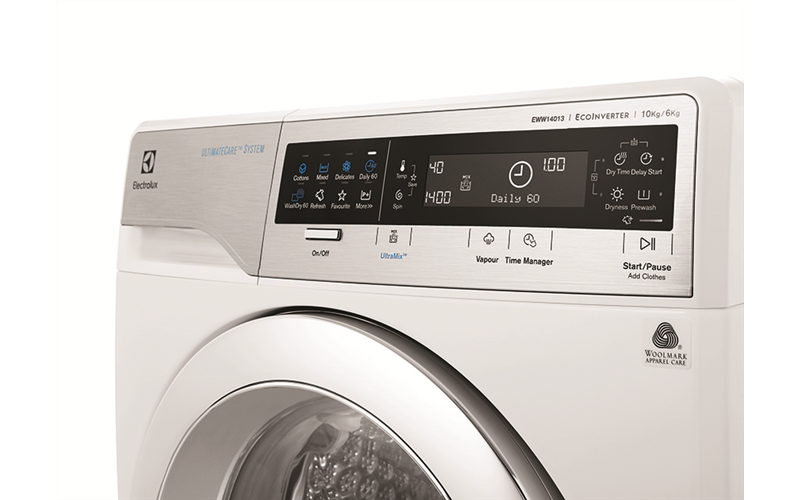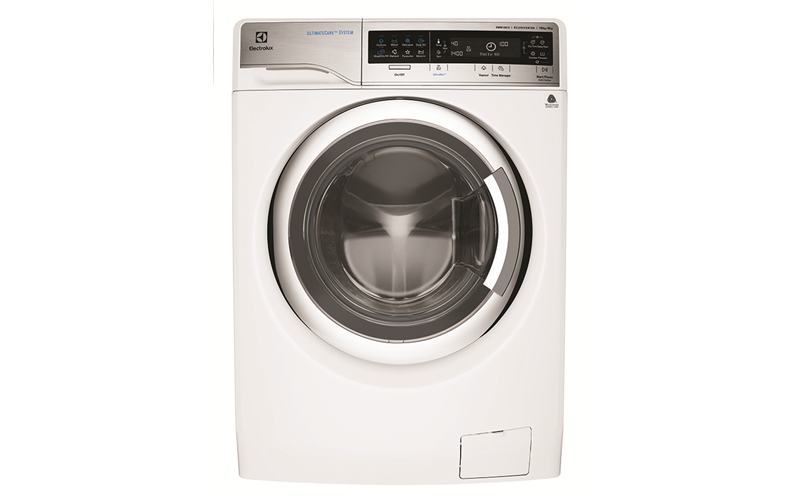 EWW14013
10kg/6kg UltimateCare System
10kg/6kg UltimateCare System
is rated out of
5
by
41
.
The 5 energy stars rated, 10kg/6kg wash and dry combo comes with WashDry 60 program to get clean, laundered clothes in just 60 minutes. The premium feature includes UltraMix, Load Sensor, Vapour Refresh, Time Manager, EcoInverter motor and Woolmark accreditation.
Rated

1

out of

5
by
haibuilder
from
Too complicate to use
I paid for this machine ELECTROLUX EWW14013 last three weeks but paid for install and delivery so got it yesterday. I tried to use without read the instruction( I used many machines before no need read instruction b/c i am a technician, but it did not not work properly so i read through the instruction but it is not really good help, i then go to Electrolux web site to find any video or you tub to watch, but could not find any you video how to use even basic level. i do not recommend any one buy it b/c machine could be good but we need manufacturer show the buyer how to use. The sale people also not help how to use to too. you know i paid this machine is the most expensive in Australia now but get the worst experience ever. now i do not know how to get machine run.
Date published: 2019-05-04
Rated

2

out of

5
by
Maria 13
from
The Dryer doesn't dry the clothes....
Hello I;ve recently moved in a unit and they have this laudry -dryer...Although the washing machine is OK the dryer is a disappointment....Doesn't dry the clothes although they are there foe hours....Still wet....Pity!!! Definitely NOT recomended....
Date published: 2019-04-23
Rated

4

out of

5
by
Raych
from
Overall it's great!
I'm busy, so I like that it's big and I like that it can do the washing and drying without my intervention. Though I think 7 hours is a long time to do it all on the bigger loads! Also I'm having a problem with it now coming up with "water safety error" and I can't find my manual. The machine is only 6 months old. I guess I'll have to make a phone call tomorrow since I can't find what I'm looking for online...
Date published: 2019-04-22
Rated

2

out of

5
by
Lisa
from
Not happy with this product
I bought this washer dryer 2 weeks ago, is disappointing, we moved to an apartment so i needed the washer/dryer, the washer is great, but the dryer is no good at all, now i have to go and buy a dryer! they should not sell what they cannot do!
Date published: 2019-03-22
Rated

1

out of

5
by
Laura1234
from
Doesn't dry. SOO loud
This machine is shocking. I really regret this purchase. It is so loud the spin cycle sounds like a rocket taking off and I have promised my neighbour I won't run the machine overnight due to the noise (which defeats the entire purpose of me purchasing the combined washer dryer). At the moment I am having a lot of issue with the clothes drying properly, and when they do they are so incredible creased (and no I don't have too much in there) I empty the drain hose and the filter all the time so am keeping up with the maintenance of it but still have so many issues. The loads take so long, a combined wash dry cycle takes over 7 hours. Ridiculous. Who has time for that. Would be quicker to take things down to the laundromat. I purchased this machine hoping it would be a time saver but the cycles are way too long and the dry function barely works. I think there's an issue with the drain pump which I'm going to get looked at but still the noise is ridiculous.
Date published: 2019-03-19
Rated

1

out of

5
by
Boohoo
from
I hate it - doesn't dry
I bought this washer dryer and it washes well, but does not fully dry and everything is creased. I really regret getting a washer dryer. Never again,
Date published: 2019-01-15
Rated

5

out of

5
by
Queenie27
from
The best washer/dryer that is so quiet!!!
Have been using the machine for about one month now and love it. It is super quiet and is very easy to select any of the options you need. Love that you can add or decrease wash time or dry times as needed. The 18 minute Quick cycle is awesome for general day to day clothes and everything comes out super clean. I love the 60 minute wash and dry function. Have used this for last minute forgotten school or work clothes which has been a lifesaver. The dryer is different to a conventional dryer as it uses steam from heating the water to dry the clothes instead of heat BUT the upside of that is there is no steam streaks down my walls of my laundry any more. I now only have one appliance in there now instead of two so I have saved heaps of space. You would not even think it is drying clothes as it is so quiet. I did not notice that you lose some of the fabric softener smell from the clothes when you use the dryer but it is not a big issue. I like that it weighs the clothes as you put them in to make sure that you are not overloading a cycle to get the best results.
Date published: 2018-12-13
Rated

5

out of

5
by
Coco
from
Very Quiet
I have own other front loaders in the past and this is my favourite. I only need to add a little detergent and it adds plenty of water. The dryer takes a while, but works well.
Date published: 2018-10-18