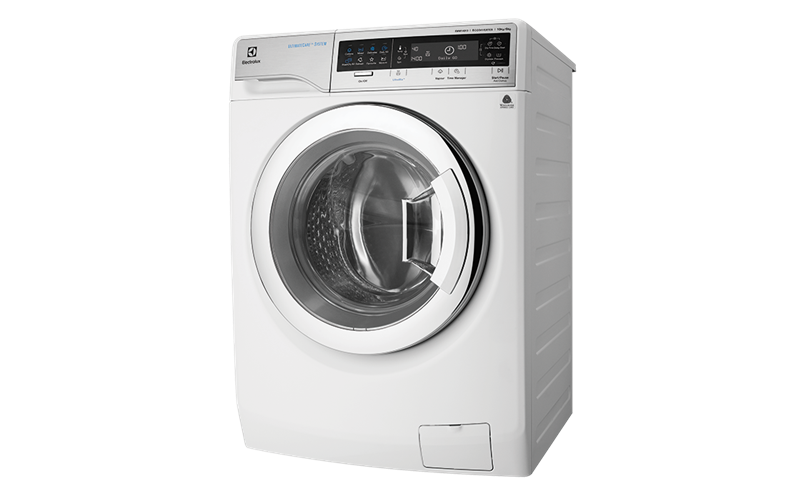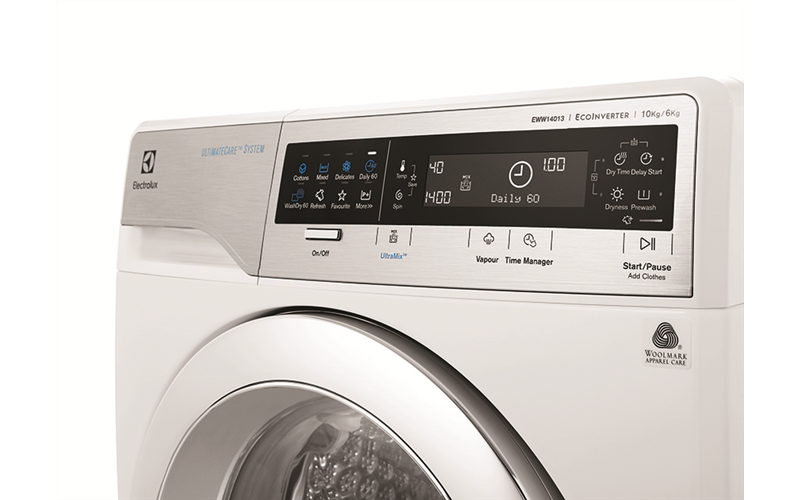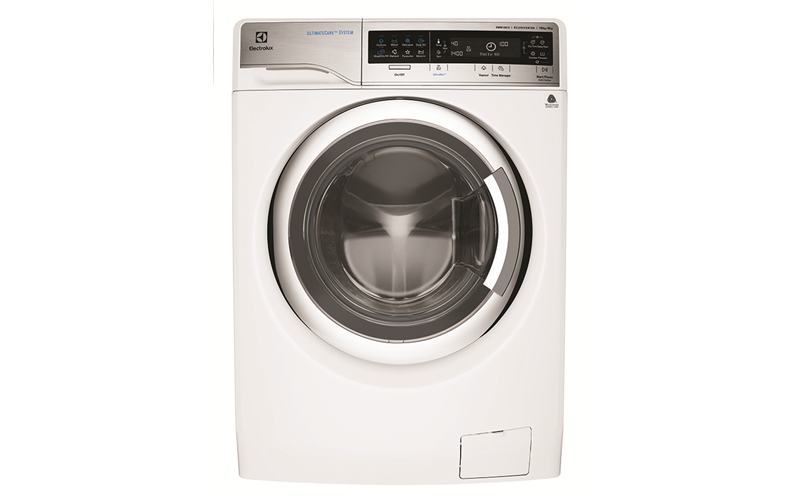 EWW14013
10kg/6kg UltimateCare System
10kg/6kg UltimateCare System
is rated out of
5
by
36
.
The 5 energy stars rated, 10kg/6kg wash and dry combo comes with WashDry 60 program to get clean, laundered clothes in just 60 minutes. The premium feature includes UltraMix, Load Sensor, Vapour Refresh, Time Manager, EcoInverter motor and Woolmark accreditation.
Rated

1

out of

5
by
Boohoo
from
I hate it - doesn't dry
I bought this washer dryer and it washes well, but does not fully dry and everything is creased. I really regret getting a washer dryer. Never again,
Date published: 2019-01-15
Rated

5

out of

5
by
Queenie27
from
The best washer/dryer that is so quiet!!!
Have been using the machine for about one month now and love it. It is super quiet and is very easy to select any of the options you need. Love that you can add or decrease wash time or dry times as needed. The 18 minute Quick cycle is awesome for general day to day clothes and everything comes out super clean. I love the 60 minute wash and dry function. Have used this for last minute forgotten school or work clothes which has been a lifesaver. The dryer is different to a conventional dryer as it uses steam from heating the water to dry the clothes instead of heat BUT the upside of that is there is no steam streaks down my walls of my laundry any more. I now only have one appliance in there now instead of two so I have saved heaps of space. You would not even think it is drying clothes as it is so quiet. I did not notice that you lose some of the fabric softener smell from the clothes when you use the dryer but it is not a big issue. I like that it weighs the clothes as you put them in to make sure that you are not overloading a cycle to get the best results.
Date published: 2018-12-13
Rated

5

out of

5
by
Coco
from
Very Quiet
I have own other front loaders in the past and this is my favourite. I only need to add a little detergent and it adds plenty of water. The dryer takes a while, but works well.
Date published: 2018-10-18
Rated

4

out of

5
by
Jessj
from
Great settings and features
We do love our machine and are happy with it. Our only complaints would be that on dryer cycle it does not completely dry items and they still need to be hung to air out (although it only takes small amount of time to dry) bit annoying... Also the plastic drum inside our machine somehow chipped and has broken ... I would have thought this would be more durable- especially as it's only had a few months of use and we do not wash anything with hard bits.. a disappointment.
Date published: 2018-10-10
Rated

4

out of

5
by
Lucome
from
Good once replaced
Bought a month ago. Half dead on arrival. Dryer not working. Replaced with a few weeks and now working fine. Dryer stronger than expected in the end. Seems well designed.
Date published: 2018-09-23
Rated

5

out of

5
by
Mk2018
from
Perfect all-rounder
Bought this 4 months ago, perfectly replaced seperate 6kg washer and 3kg tumble dryer. Been the perfect solution for apartment living, saved space by replacing 2 machines with just one and the condensor dryer function has been fantastic for avoiding moisture that used to steam up all the windows in winter and leave the apartment feeling damp with the old tumble dryer. Features like extra wide door opening has made washing big loads and loading king size bed sheets so easy. Ability to run combined wash and dry in one cycle has been such a time saver, no more waiting to swap loads over. Intelligent sensors mean we can still do smaller washes when needed without wasting water, energy or washing powder. Very happy with this purchase. Far exceeded my expectations of combined washer dryer performance.
Date published: 2018-09-06
Rated

2

out of

5
by
Davy
from
Not what I expected
Pros - Can put a lot of stuff in one wash Cons - Laundry powder always left in the drawer after the wash. It seems the washing machine can't fully absorb the laundry powder. Cons - Can not choose extra rinse cycle
Date published: 2018-09-05
Rated

3

out of

5
by
Sal123
from
Washing machine
The washing machine washes well but the clothes are still damp after the drying circle even when we select the long circle.
Date published: 2018-09-05