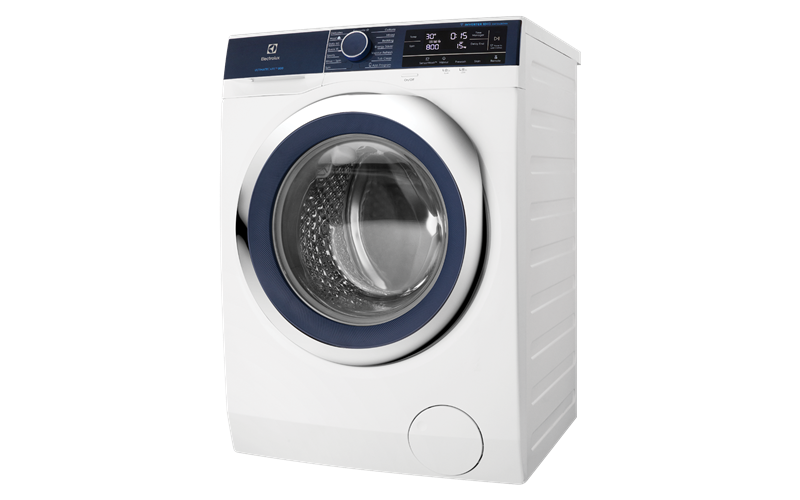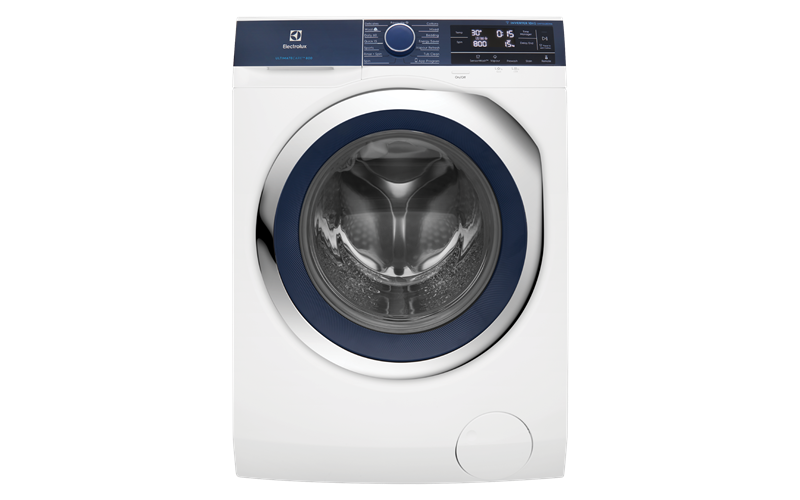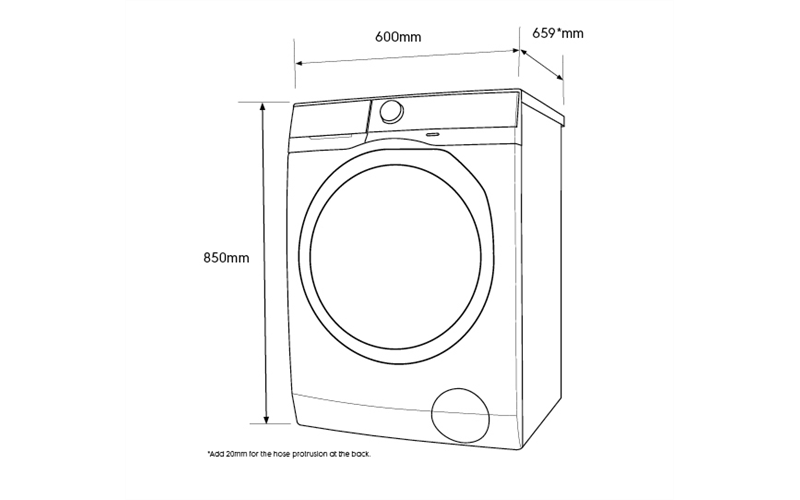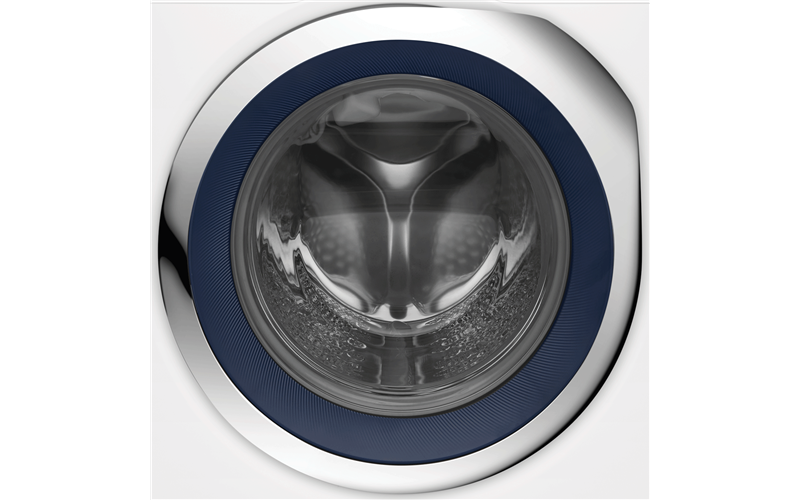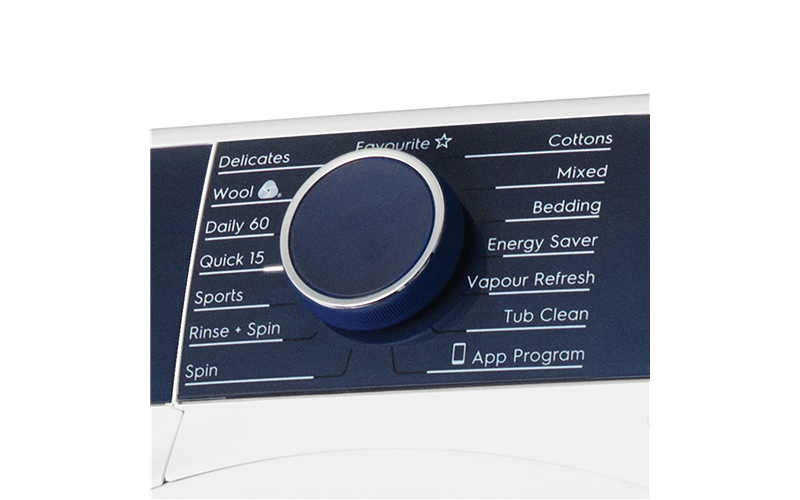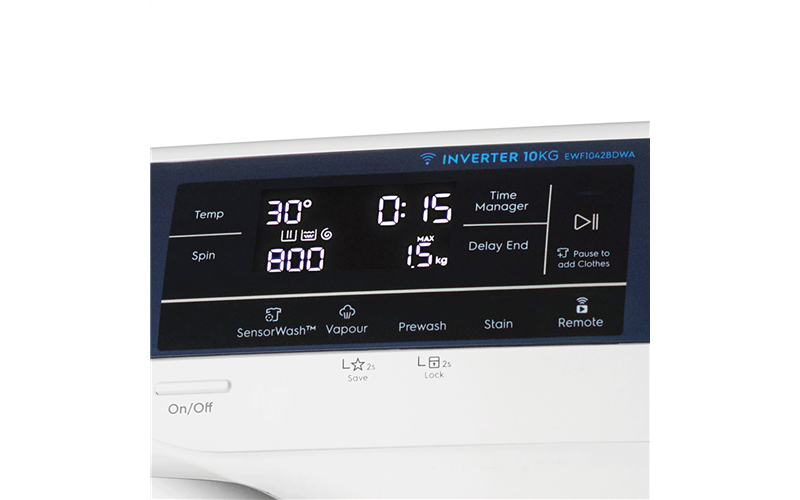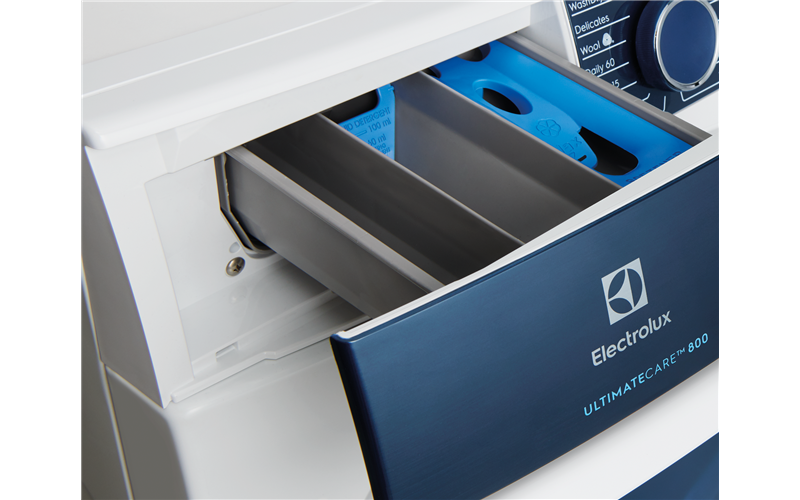 EWF1042BDWA
10kg front load washer, SensorWash
10kg front load washer, SensorWash
is rated out of
5
by
26
.
10kg front load washer, with SensorWash technology and 5 star energy and 4.5 star WELS rating. The washer features Wi-Fi connectivity, and the latest twin sensor wash technology, UltraMix system, Woolmark Blue certification and vapour refresh options
Rated

5

out of

5
by
Megan
from
Go big
Really pleased we opted for the 10kg drum, if you have the room in your laundry go for this. Washing bed linen and towels is done in one wash. Love the quick wash and rinse and spin options. First time we have tried a front loader and I am so glad we did.
Date published: 2020-01-12
Rated

5

out of

5
by
MickA
from
Great washing machine
I bought this washing machine just under a month ago and it's fantastic Electrolux is the way to go
Date published: 2020-01-06
Rated

1

out of

5
by
SarahJ8
from
Three hour wash cycle and noisy
We bought this because of the load capacity and eco rating but were terribly disappointed to find that, if you want to actually utilise the 10kg capacity, the wash cycle is almost 3 hours. Customer service didn't reply to us when I used the online form to ask about this. It is also very noisy. Wish we had chosen another product now. Three hours does not seem very environmentally friendly to me and doesn't work for our family.
Date published: 2019-12-31
Rated

5

out of

5
by
StephanieAnna
from
As expected. Doesn't have bleach dispenser,
As expected, has many options, pleasant sounding alarm when finished.
Date published: 2019-12-15
Rated

1

out of

5
by
Claudia
from
Miss lead by retailer
I purchased this washing machine under the assumptions that l could adjust the program times. Unfortunately, you have the option of a 15 min wash or 1 hr plus wash options... no 30 min option available. Totally not practical for day to day washing.
Date published: 2019-11-04
Rated

3

out of

5
by
Sofia
from
Nerds alot of improving on Wi-Fi enabled features
Hi I brought this washing machine a month ago its a real basic washing machine there's no special features. Could improve with adding a few convenient features like auto washing liquid dispenser, more washing options when controlled via smart phone, a mini door that can be opened to add washing during a washing cycle, be able to program your own washing cycle
Date published: 2019-11-01
Rated

5

out of

5
by
SB03
from
Super quiet. Love the light inside the barrel
We upsized to a 10kg washing machine (6 person family) and I'm loving this machine. We generally use the daily 60 cycle for obvious reasons but use the cottons cycle when we have time for the longer cycle time. The 1400 speed spin has the clothes drying super fast but I have worked out to put towels on a reduced spin of 1000 speed so they don't come out crunchy. It's a good looking unit. Sadly the Electrolux App (for WIFI) is a it clunky but it is handy to see how long is left to go on the cycle from your phone. I'm very happy with not having to do multiple loads for our large household and the clothes are coming out clean and well cared for so I'm very happy with my purchase.
Date published: 2019-10-31
Rated

5

out of

5
by
SVhappy
from
Excellent capacity saving time & energy
I bought this washing machine a month ago & am very happy with it. I'm doing less loads due to it's large capacity. It was delivered & installed the next day! Awesome service!
Date published: 2019-10-30
Rated

5

out of

5
by
MarkMan
from
Absolutely Awesome
Wanted to wait before doing a review to provide a more accurate experience. This washing machine has been nothing short of awesome. We use the daily 60 min wash and clothes are coming out nice and clean. Machine is gentle on clothes and extremely efficient in use of washing liquid. Would definitely recommend the 10kg as it now means we do less loads per week saving us more water and electricity.
Date published: 2019-09-22
Rated

5

out of

5
by
Brettles
from
Wi-Fi enabled 10kg front load washer Great Machine
Brought this Washing Machine on the 27/6/2019 at Harvey Norman and couldn`t be happier. It has a range of cycles but only just mainly use the Daily 60 occasionally use a few of the other cycles like Delicates, wool or mixed cycles. A bit disappointed with the Bedding cycle the temp on it is good goes up to 60 degrees but the spin only goes as high as 800 rpm as it`s only for blankets, duvets, bedspreads and so on not so much for sheets.The Quick 15 cycle is best left for new clothes or clothes that just need a freshen up as it only washes for 3 mins that`s all and if your clothes are a bit dirty they won`t get cleaned properly. It has up 1400 rpm spin speed for the Daily 60, Cottons and Energy Saver cycles with a separate Spin only cycle up to 1400 rpm as well. The draw is equipped for powder or liquids and when the cycle is finished the door unlocks rather than having to wait for up to 2 mins with some of the other brands and makes you aware that the cycle is finished. The light in the drum is a great feature so you don`t leave anything behind when unloading. It has a 4.5 water rating / 5 star energy rating which is great for a 10 kg machine. It also has a Vapour Refresh cycle which I haven`t used and the Energy Saver cycle well I don`t think it is going to be used by many as the cycle goes for 5 hours. Overall though it is great machine and does a fantastic job.
Date published: 2019-09-20
Rated

4

out of

5
by
Jac 66
from
One thing missing
Love everything about this beauty - but I can't find a way to make a half hour cold wash with 1200 spin! Other than that - it's perfect.
Date published: 2019-09-14
Rated

5

out of

5
by
Grumpster
from
great features and very quiet
had machine for about a month and very happy with so far. bit taken aback by size of tub but its just deceiving as fits quite a lot of cloths in it. would recommend to anyone even if have large family
Date published: 2019-09-02
Rated

5

out of

5
by
Sam 55
from
Fantastic
I love this machine. It has a 15 min wash cycle as one of the many choices. I find myself using this option quite a bit.
Date published: 2019-08-27
Rated

5

out of

5
by
Sanns
from
The features are perfect
Very pleased with my purchase. Amazing wash lots of settings .I can almost do everything in this machine
Date published: 2019-07-20
Rated

5

out of

5
by
Bgkarl
from
Everything done brilliantly
Using for about a month now and have no hiccups or issues at all. Clothes feel cleaner and softer than with our old top loader and does it all very quietly. No problem recommending this washing machine.
Date published: 2019-07-19
Rated

5

out of

5
by
Stephen
from
Washes great
Features are good, but takes a bit of working out the different functions, but when you do its washes great
Date published: 2019-07-08
Rated

5

out of

5
by
One Happy Mother
from
Impressive !!!!
My Electrolux 10kg Front Load Washining Machine has been brilliant. I can't believe how quick and easy it is to use and the washing of the clothes on the various cycles is excellent. I am very happy with the performance of this washing machine for our large family.
Date published: 2019-07-05
Rated

5

out of

5
by
LizaD
from
Big capacity, water efficient, good wash options
I bought this machine a month ago. Love the 10kg capacity good for large loads and bedding. Range of wash options and times eg everyday 1 hour wash. Compared for water efficiency and this was more efficient than other 10 kg options.
Date published: 2019-06-04