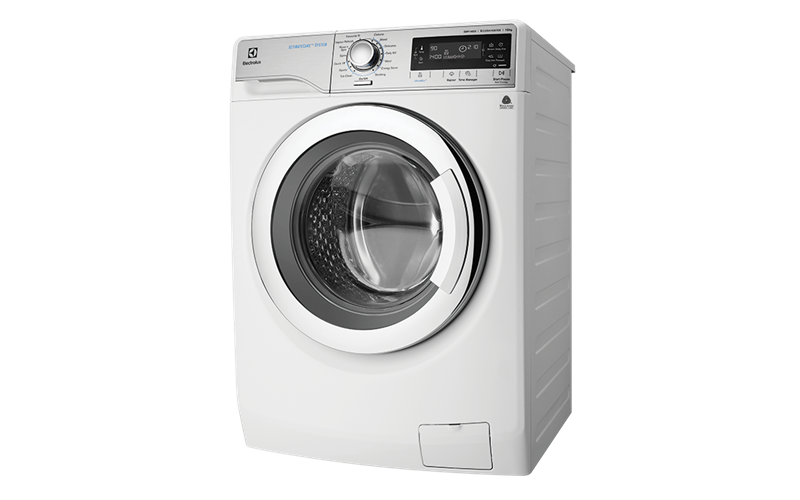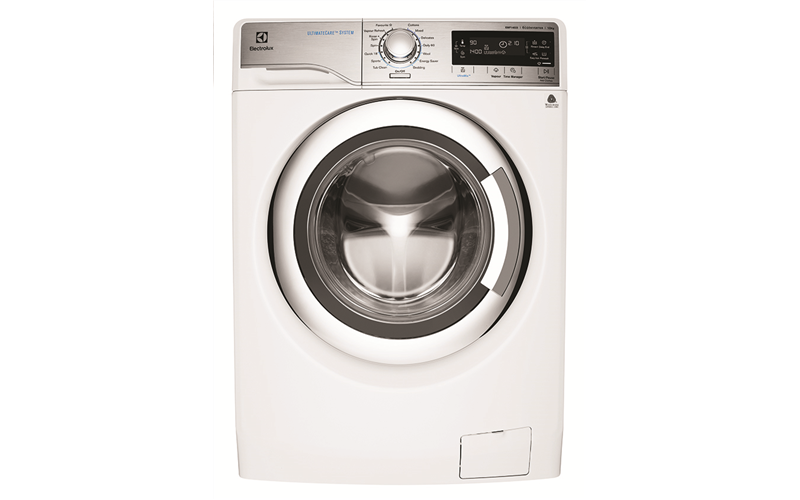 EWF14023
10kg UltimateCare System
10kg UltimateCare System
is rated out of
5
by
35
.
The 5 energy stars rated, 10kg washing machine comes with the UltraMix feature to give you a gentler clean at lower temperatures. The premium feature includes LED drum light, Vapour Refresh, Time Manager, EcoInverter motor and Woolmark accreditation. Only available at selected Domayne, Harvey Norman and Joyce Mayne Stores.
Rated

5

out of

5
by
Yvonne1962
from
Classy with many options
This front loader is quiet, efficient & has many different cycles to suit all my needs from my woollens to my husband dirty work clotges
Date published: 2018-09-11
Rated

5

out of

5
by
Trina68
from
Great machine
Having always had top loaders but after a lot of research & conversations with others we purchased our very first front loading washer & I love love love it...the many features available with this machine is excellent, so many wash programs to choose from (I'm experimenting with all) would totally & honestly recommend it to all my friends.
Date published: 2018-09-07
Rated

5

out of

5
by
DeeTee
from
Fantastic machine
Purchased this unit about 3 months ago and has been absolutely flawless. Copes with big loads and is nice and quiet. Nice little surprise feature was internal compartment light so that none of those stray socks and undies get left behind!
Date published: 2018-09-05
Rated

5

out of

5
by
Denise75
from
Superior washer!
We purchased this a month ago to replace another brand that couldn't go the distance. Great range of cycles available with this model and it's quiet too. Love the internal light when you open the door, no more leaving items behind especially when you wash at night.
Date published: 2018-08-09
Rated

5

out of

5
by
Clint
from
Easy to use, lots of features and whisper quiet.
I brought this just on a month ago and couldn't be happier. The clothes come out whiter and brighter.
Date published: 2018-04-11
Rated

5

out of

5
by
Jaki32
from
great programmes
I purchased this machine after much analysing of the market available in regional Emerald. Moving to CQ with six animals, the wet black mud nearly brought me to my knees, but now I can cope. This machine washes heavy pet items and towels and has the wonderful tub clean. I am able to stay Independent still and cope easily with wet dogs.! The Pedestal drawer is great for containers and to save me bending, at 77 appreciated!!!
Date published: 2017-11-26
Rated

5

out of

5
by
Grumpy
from
we have been converted to front load washing machi
The word that comes to mind when I think of my new Electrolux Front Loading Washing Machine is WOW!! It is so simple to use even a mere male can use (lol) it. The functions give us so much options and as we have two very spoilt pooches we find the Bedding Setting comes in extremely handy. We also find that the machine different water temperature is perfect for regulating our washing loads and we are finding that washing temperature of "30" fits our day to day washing needs and that when we use the Delicate cycle the pre-set system is marvellous and to date we have had no issues with this unit. The only down side and this we feel may have been a marketing strategy by Harvey Norman is, when we asked about washing large blankets the sales person said, yes it could handle the load but on further inspection we found this to be a 'furby" on his side. Would I recommend this machine to anyone? Yes and this is from people who always steered away from front loading machines
Date published: 2017-11-21
Rated

5

out of

5
by
Jelena
from
Best front load washer
I bought this machine a few months ago and was the best decision i could have made. I chose the 10 kilo and alot fits in for washing. The clothes wash fantastic and the machine has a great range of cycles. The machine is quiet and spins the clothes excellent. Would highly recommend to anyone wanting a front loader.
Date published: 2017-11-21