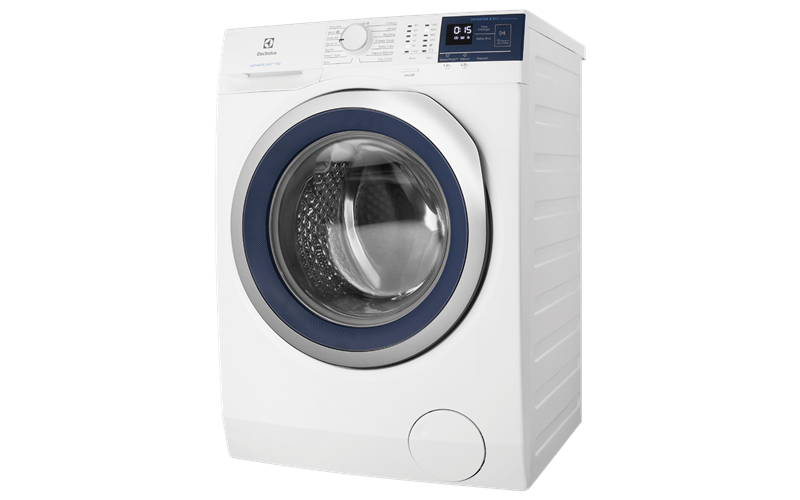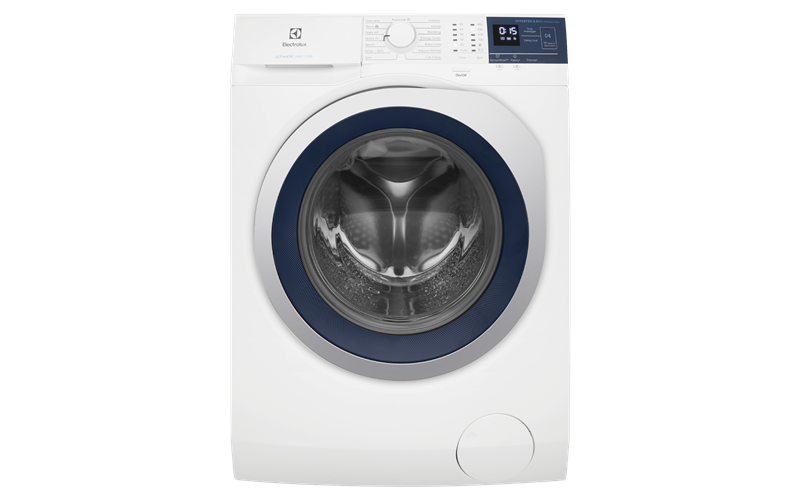 EWF8524CDWA
8.5kg front load washer with SensorWash
8.5kg front load washer with SensorWash
is rated out of
5
by
42
.
8.5kg front load washer, with 5 star energy and 4.5 star WELS rating. The washer features the latest SensorWash technology, UltraMix System, Woolmark® Blue Accreditation and Vapour Refresh options
Rated

5

out of

5
by
RitaW
from
Its a Beauty
Love it. So simple to use, clothes come out so clean, quite and looks great.
Date published: 2020-01-20
Rated

1

out of

5
by
Bronwyn
from
Very unhappy with this machine
I bought this Electrolux about 3 weeks ago and after a false start of incorrect balancing on install which AOL were, as always, very responsive, I thought we were all good but no. it is VERY loud on final spin and the wash cycles are too long or the 15 min too short. I have tried all cycles now hoping to find a suitable one but still not entirely happy with the end result. I replaced my old with this Electrolux machine as the old existing machine had become sooo noisy...but this Electrolux one is equally as noisy from brand new! My husbands work clothes (tradie) also don't seem to be as clean even on the everyday at 30dgrees only ( no cold water option on this shortest cycle( apart from the 15min cylce) offered) on this Electrolux. it is almost as though this Electrolux machine doesn't rinse properly. there is often soap suds left visible after the cycle has finished on this Electrolux. I have tried contacting Electrolux to discuss with no return call from Electrolux. It is such a shame you can't test drive a washing machine before purchase as I never would have purchased this Elecrolux otherwise. the reviews were good but I am sorry I can't agree with the Electrolux reviews or reviews of this Electrolux on this site. My hubby said to get rid of it but I haven't heard anything from Electrolux and we have to use it to wash in the meantime! No I wouldn't recc this Electrolux based on my very disappointing experience. A shame as I thought buying Electrolux was a good idea!
Date published: 2020-01-17
Rated

4

out of

5
by
JustWashen
from
Very quiet when operating
Bought the machine 5 weeks ago and am very happy with the features, quiet operation, and love the 15 minute cycle to freshen up clothes.
Date published: 2020-01-14
Rated

5

out of

5
by
Fallon
from
Review your EWF8524CDWA
i am extremly happy with my new washer quiet and easy to use with simple controls i would not change the product brand as i have had reliability all the time with Electrolux i am also pleased with 8.5kg tumbler gives me options on load and is economical what i do really like is the ability to interupt the cycle to get more in if need be and it is not noisey
Date published: 2020-01-11
Rated

4

out of

5
by
Mamma
from
Good features, clear instructions
I have only used this machine for a month, but am happy with everything it offers, the only thing was I did not receive an instruction book with it which would have been useful in the beginning
Date published: 2020-01-02
Rated

2

out of

5
by
Leeanne
from
Wash cycles too long
I bought this a few weeks ago and I'm disappointed in it. The shortest wash cycle is 15min, which I believe to be too short. All the other cycles are over an hour. There is no good in between cycle length.
Date published: 2019-12-08
Rated

4

out of

5
by
Mattyjj
from
My New Front Loader
I purchased the machine on-line, with delivery next day! Impressed!! The machine was installed for me, and my old machine taken away. Unfortunately the installation was defective, as the transit bolt was removed but the plastic insert was not. This means that my machine made a lot of noise..... not so impressed. After contacting the vendor, they sent another technician to check the installation the next day....impressed! The plastic inserts were discovered, and removed. Ever since the machine has been a dream, very quiet and efficient. Overall experience should have been 5 stars, i only rated the 4 stars because of the installation mess up. Machine itself is GREAT!!
Date published: 2019-12-02
Rated

5

out of

5
by
Emma12
from
Great cycle options, capacity, water/energy rating
Really happy with the size of the drum, the cleaning capability and cycle options. Some of the more energy efficient cycles take a long time but as a daily washer it is manageable and it was a great price.
Date published: 2019-11-23