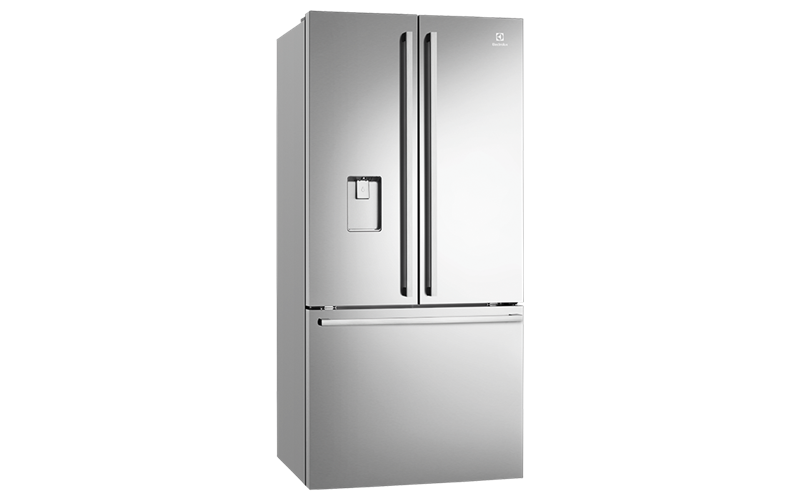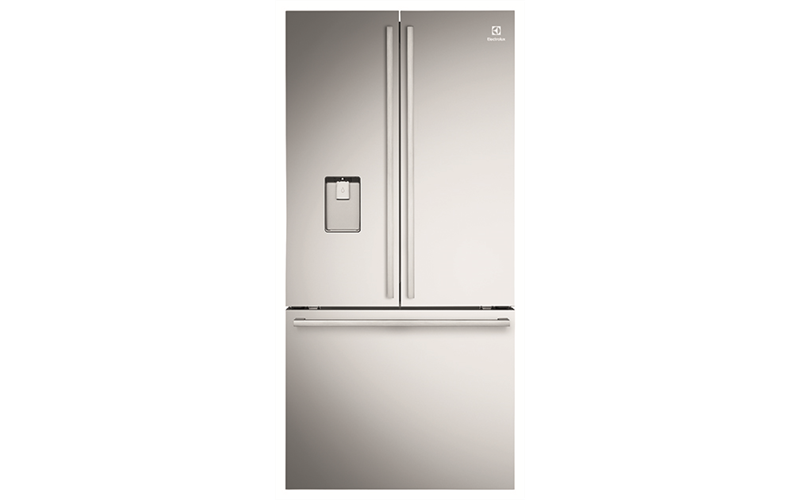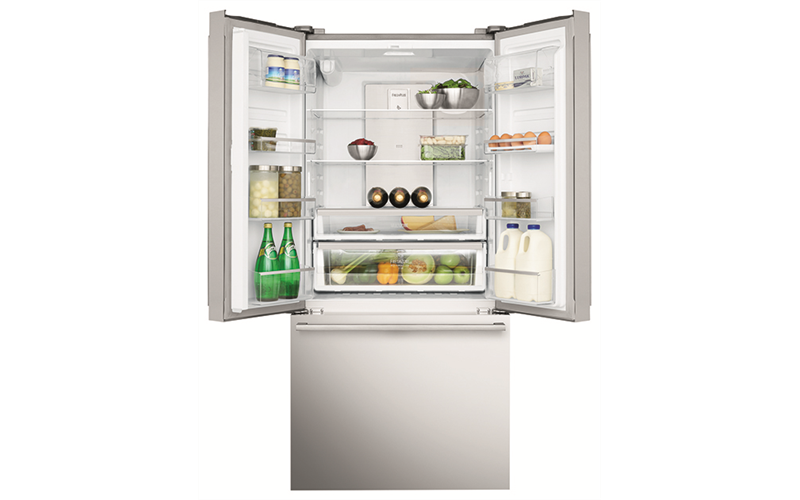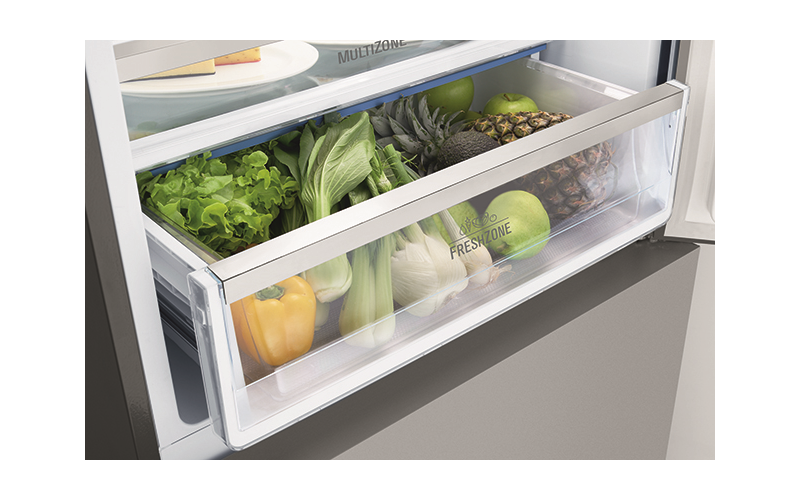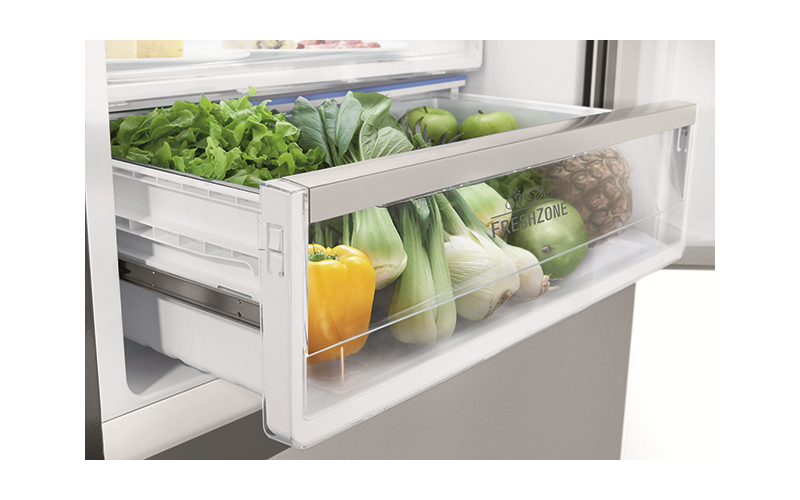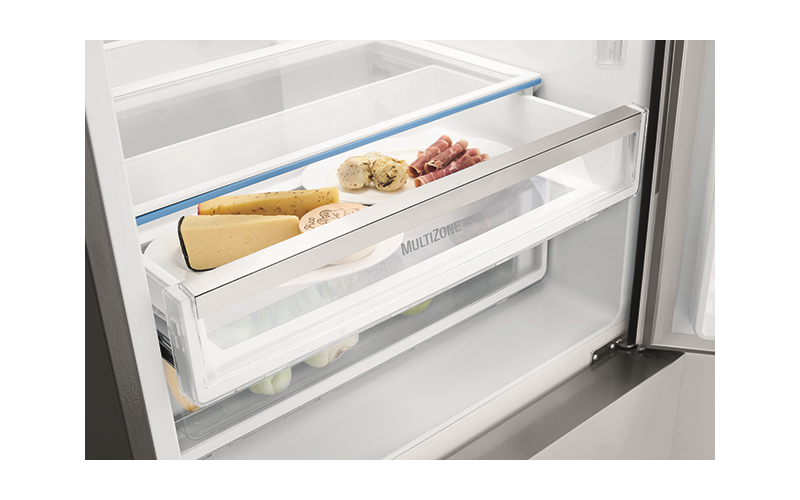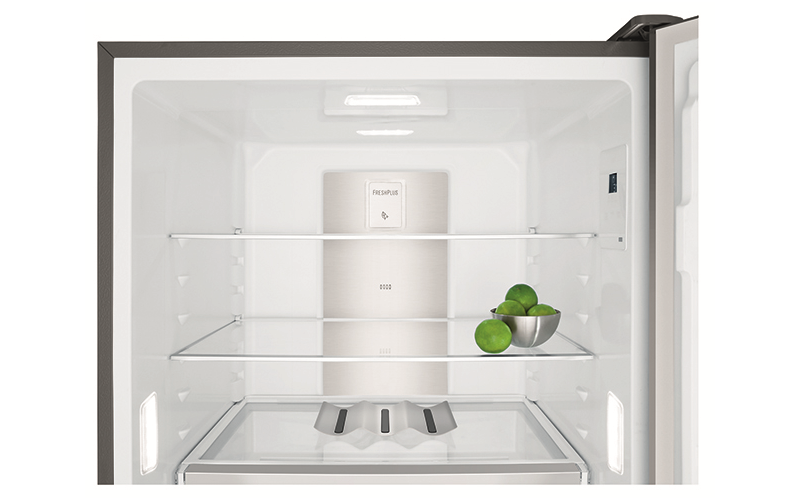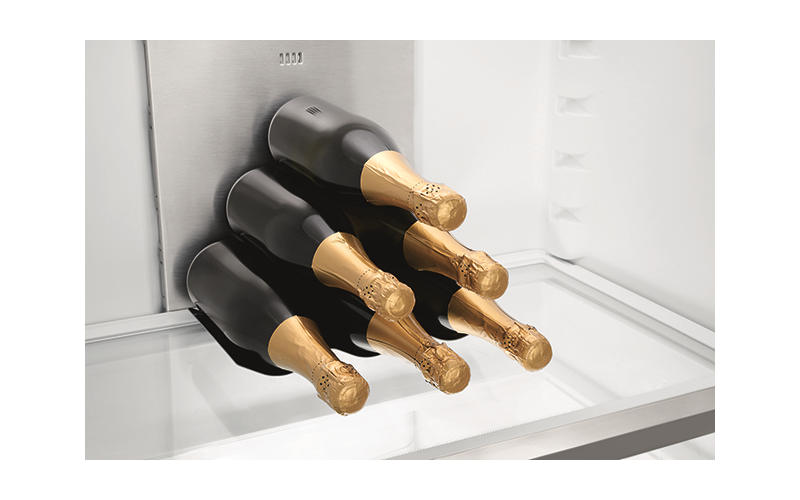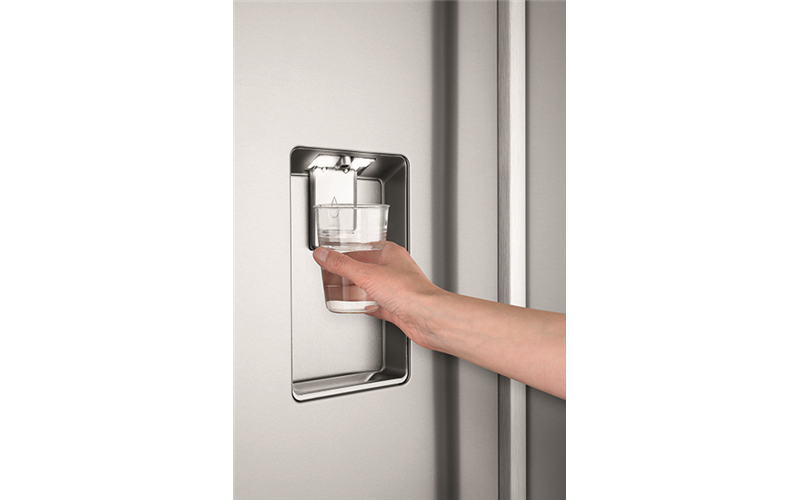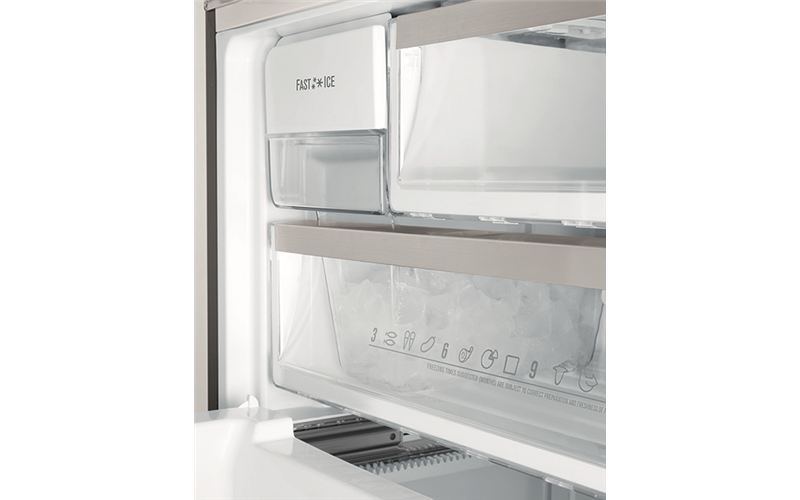 EHE5267SA
524L French door with ice and water
A 524L frost free French door refrigerator with best in class energy efficiency, FreshZone™ double insulated crispers, automatic icemaker & water dispenser.
Rated

4

out of

5
by
Chooky Person
from
Early days but happy so far.
I bought this fridge mainly as it's the most energy efficient in its class. Internal design makes it easy to clean and sales person who did not stock this fridge said it was far superior all round to many comparable on the market. It does make some very strange noises which I am yet to get used to. I reallly appreciated the on shore phone response when I called to ask about purchasing an extended warranty.
Date published: 2018-01-10
Rated

5

out of

5
by
Johnbec
from
Awesome fridge
Works well and great energy rating very happy with the fridge freezer combo and delivery was fast
Date published: 2018-01-07
Rated

5

out of

5
by
Cam and Larla
from
Fantastic option for a tight space!
Great look, best energy efficiency in the rage, slimline water dispenser and internal ice maker...fantastic! You can also set the size of the ice cubes via the function panel, which is incredibly convenient for speeding up the ice making processes (plus there's a fast ice setting). Well worth the investment.
Date published: 2018-01-02
Rated

5

out of

5
by
Luxlikelove
from
Fully fitting functional!
I bought the Electrolux as I wanted a proven refrigerator brand. Fits well as we don't have a large fridge space. It does everything and hasn't let us down.... We love the water and ice!
Date published: 2017-12-11
Rated

5

out of

5
by
Moorus
from
Greet fridge
I bought this a week ago and I am so pleased. Fridge size is fantastic so quiet i didn't think ot was running freezer has a great layout. We had too much freezer stuff but thats fine it just showed us how much stuff we had that wasn't needed. Money well spent.
Date published: 2017-11-29
Rated

5

out of

5
by
igerstep
from
Fridge that cannot be faulted!
I have had this fridge for 12 months. I was after a fridge that looked good and was feature packed. This ticked all the boxes, and for a great price. It is so quiet, I can honestly say I have no idea when the compressor turns on and off. The chilled water and ice dispensers are well designed with a convenient internal filter change. Very recommended model!
Date published: 2017-11-29
Rated

1

out of

5
by
jennifer
from
Lousy quality and worse post-sale service
I bought my fridge and immediately had problems which took Electrolux weeks to address. The ice maker didnt work. Finally they came out and replaced it. The technician also looked at other problems that i was having with the fridge, as in runners that weren't stable and an annoying cracking sound on one of the doors every time it is open and closed (and sometimes the freezer door). The techie told me he would write a full report (and send me a copy) about the repair required and also order new runners. I havent heard a word from anyone since. As it took months for Electrolux to send out the techie the first time, I haven't had the energy to deal with it till now - as you have asked for a review. The fridge still creaks and drives me nuts. Seems cheaply put together. If Electrolux would repair these issues, I'd be inclined to write a kinder review.
Date published: 2017-11-29
Rated

1

out of

5
by
VimG
from
Think I got a lemon
MY 5 month old Electrolux fridge died on Thursday. Emergency call out, came Friday, had a look didn't bring any parts with him only to be told all parts are in different city and wont be back 6 days later. Food is soiled! Any other appliance you can wait for parts but not a fridge. I think major city should have the minimum basic fridge parts. Surely there is some cross between models. Even once repaired I wont trust this product.
Date published: 2017-11-26