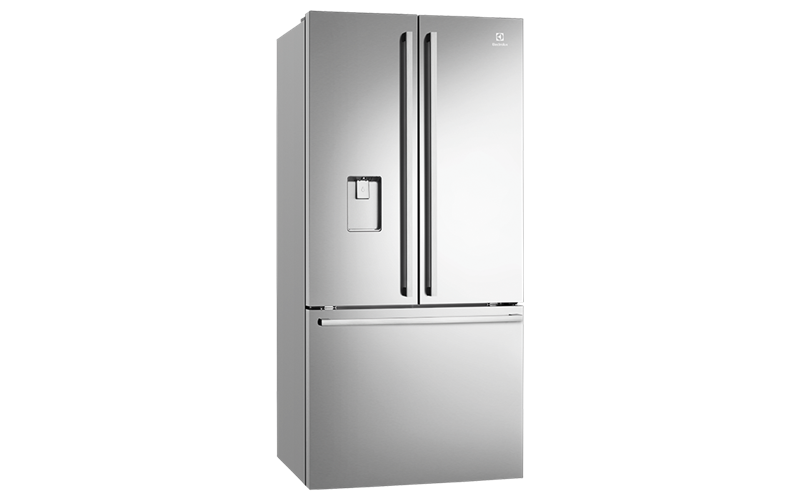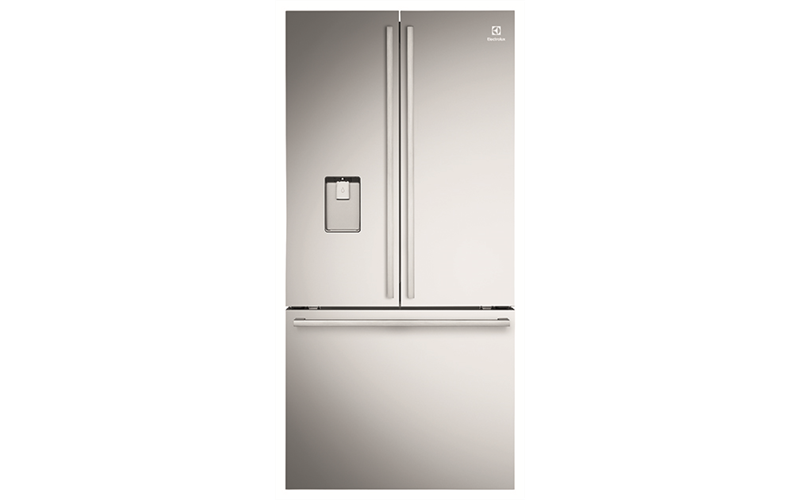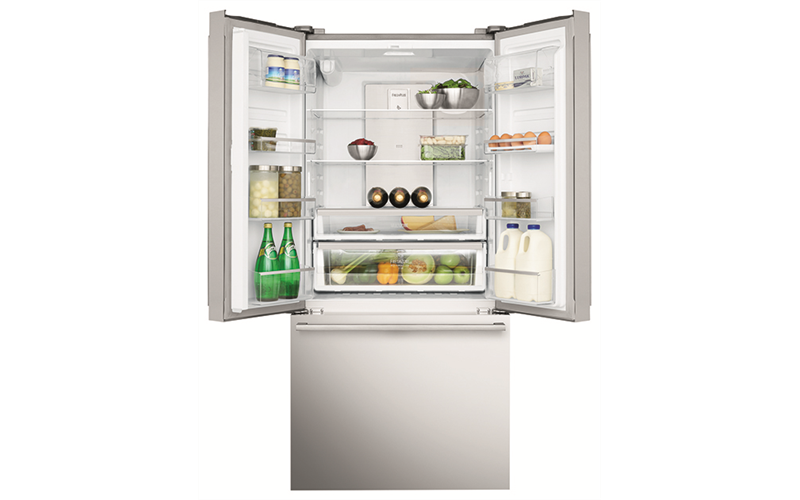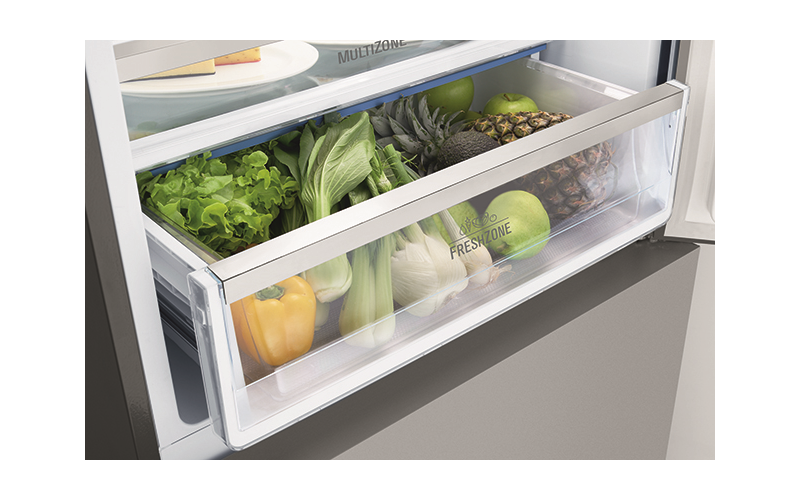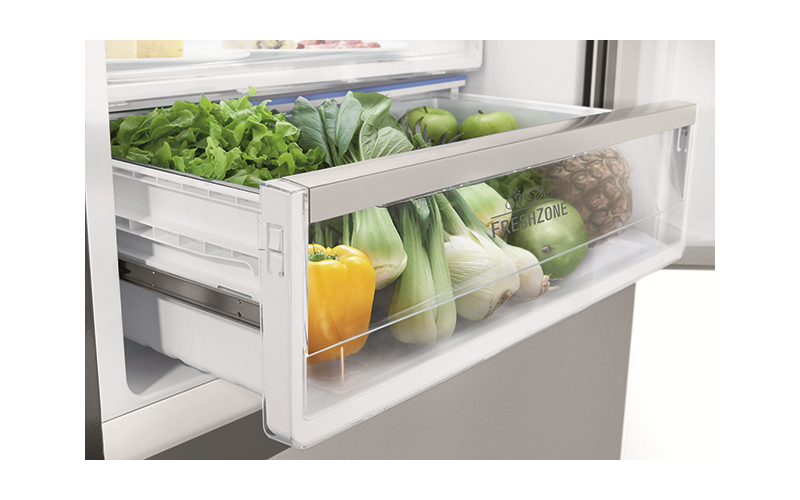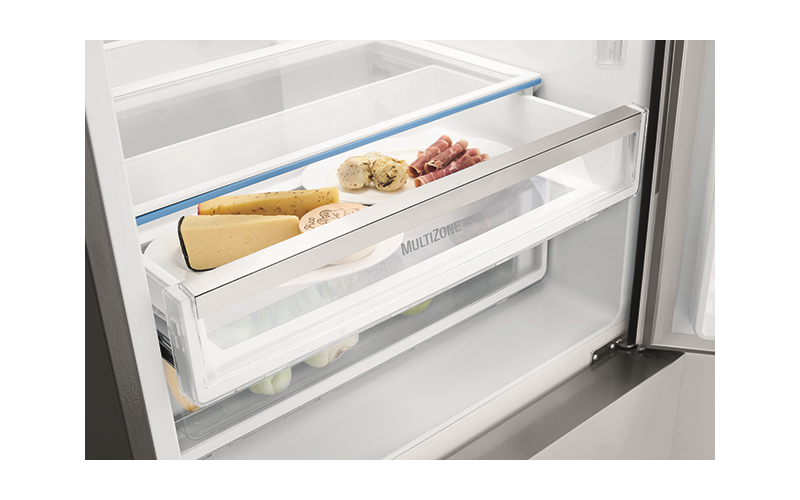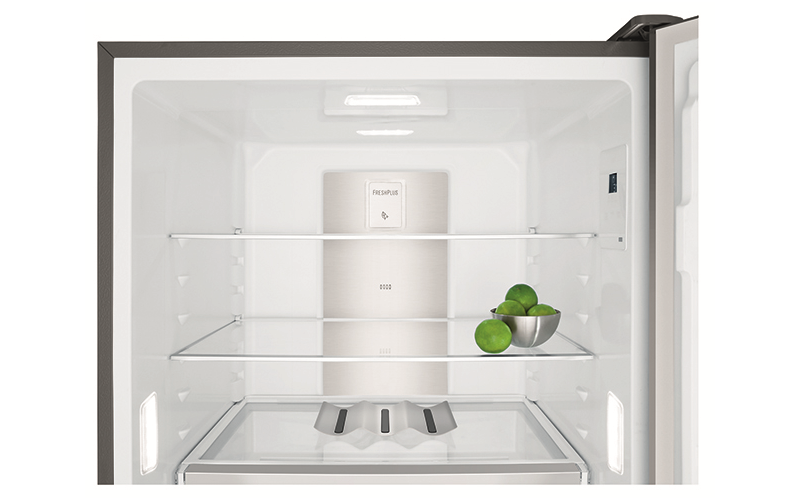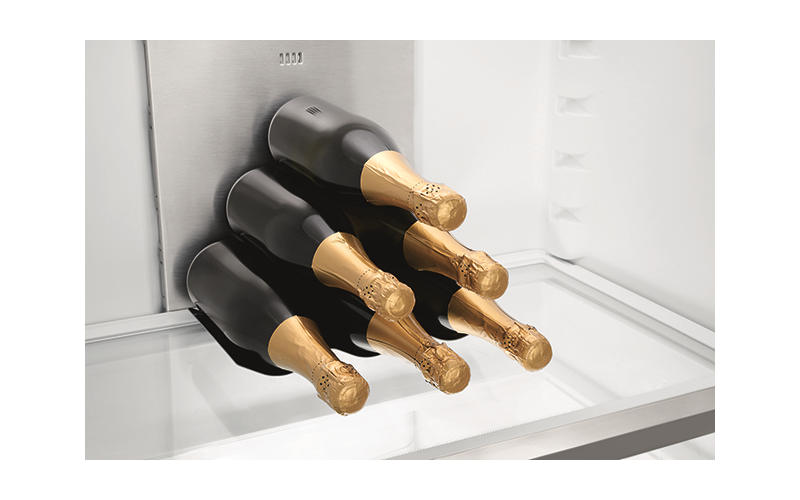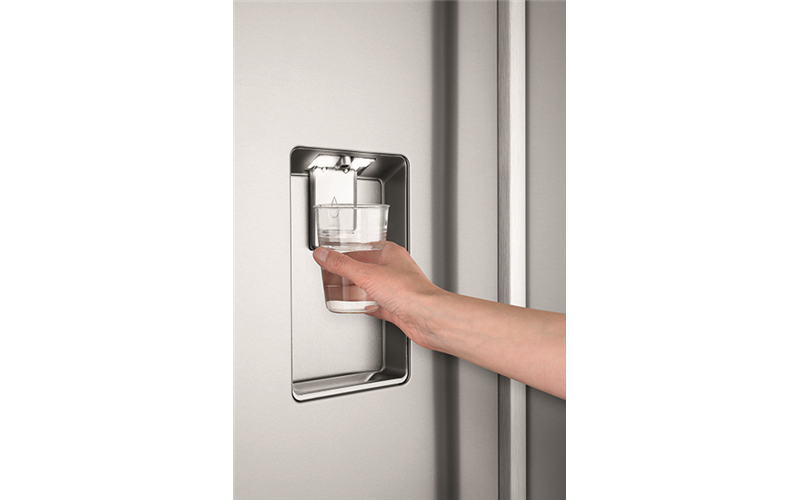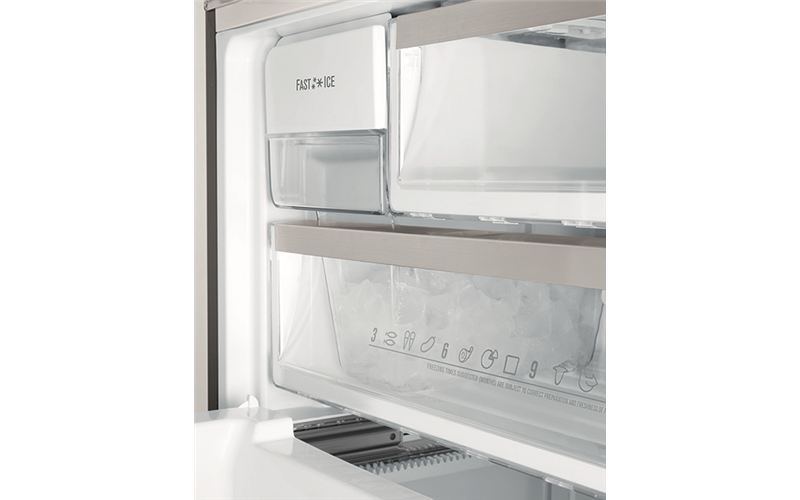 EHE5267SA
524L French door with ice and water
A 524L frost free French door refrigerator with best in class energy efficiency, FreshZone™ double insulated crispers, automatic icemaker & water dispenser.
Rated

5

out of

5
by
Beluvious
from
Spacious, easy to clean, great ice maker and water
Really happy with the purchase. A well designed fridge with plenty of space in both fridge and freezer.
Date published: 2018-06-01
Rated

4

out of

5
by
Marl
from
Great feature
I bought it last Dec.27/2017. I got it connected just 5 weeks so been using it virtually 5 weeks.Now I'm having problems with the fridge & freezer. It seems to me that the temperature was not working properly, I put on 7 , still was not cold enough & just two weeks ago, it stop making ice completely . The ice cream in the freezer compartment become soft & other stuffed was not frozen at all. It's a total disappointment. I really don't know what to do, so hopefully the service guy will find out what's wrong with it or I'll get my money back & use my old fridge instead.
Date published: 2018-04-10
Rated

5

out of

5
by
Sarah C
from
Perfect for our smaller fridge space.
We already had a French door fridge, but unfortunately it was too big for the fridge space in our new house. After looking around online, I came across this one that was actually going to fit, and it also had the added bonus of ice and cold water that could be plumbed in. It looks great, and I don't think that we have any less room inside, even though the volume is a little less. Loving the full width crisper with divider as well as the multi zone for cheeses etc. there are more than enough adjustable shelves on the doors to accommodate all our condiments, milk, and soft drinks. I was also very pleased with the delivery service, and the fact that the delivery guys plumbed it in for us.
Date published: 2018-03-11
Rated

5

out of

5
by
cyndi
from
We bought the Electrolux EHE5267SA 524L French Door Fridge about two months ago and so far so good. It is a big fridge and we really like the french doors and the pull out freezer compartment. Was worried when it first was installed as it was very loud but now that its fully operational its very quiet. Im sure that it'll keep being a great fridge for us for another 10 years or more just like our old one.
Date published: 2018-03-05
Rated

4

out of

5
by
bobkat
from
Clean, modern design.
Replaced a 27 year old fridge. So nice to not have to bend down for anything in the fridge. Great LED lighting and easy water dispenser. Overall an elegant and modern appliance.
Date published: 2018-03-01
Rated

4

out of

5
by
The Lawlers
from
Great size
I bought this fridge a month ago, it is large in fridge space and a decent size freezer space.The water and ice feature is great, the only problem I have is I cannot seem to get the water to come out really cold, no matter what I put the temperature control at, besides that has been good so far and would be great if I could get colder water.
Date published: 2018-02-09
Rated

1

out of

5
by
Marianne
from
Dont Buy
Fault with the ice maker and fridge controls The ids Fridge was faulty from day one. Seems a common problem. Have had no staisfaction in fixing the issues would not purchase an eleotrolux appliance ever again Regards Marianne
Date published: 2018-02-04
Rated

4

out of

5
by
johnnymac
from
Great fridge, just a little noisy
Great fridge and features. Had it for almost two months now. Only complaint is there is a fan noise emitted from it almost 24/7 so in a quiet environment you can hear it.
Date published: 2018-01-27