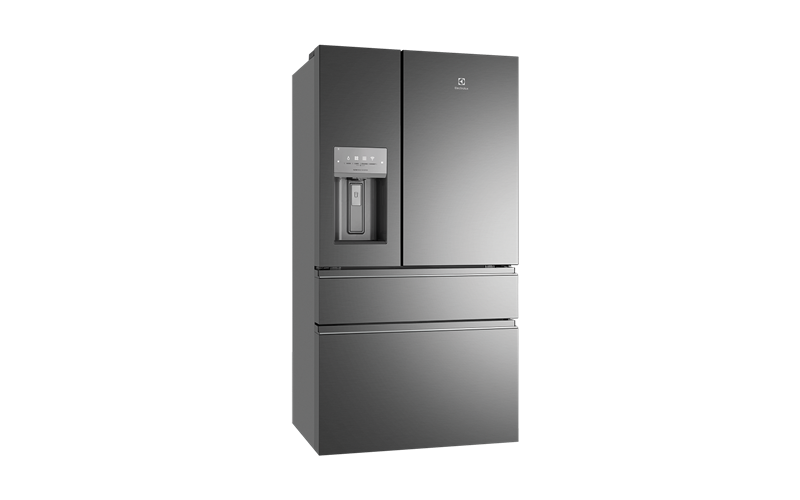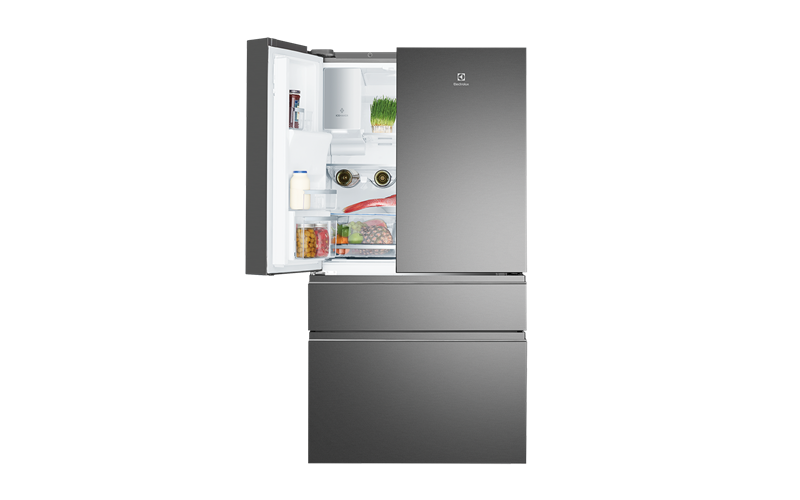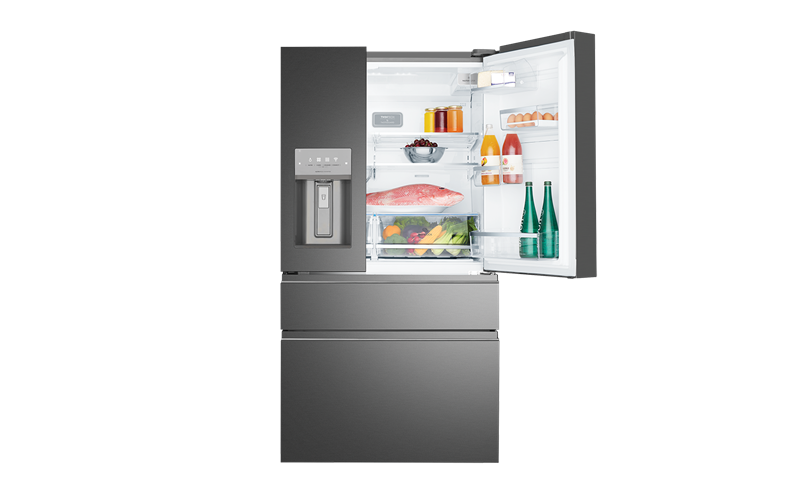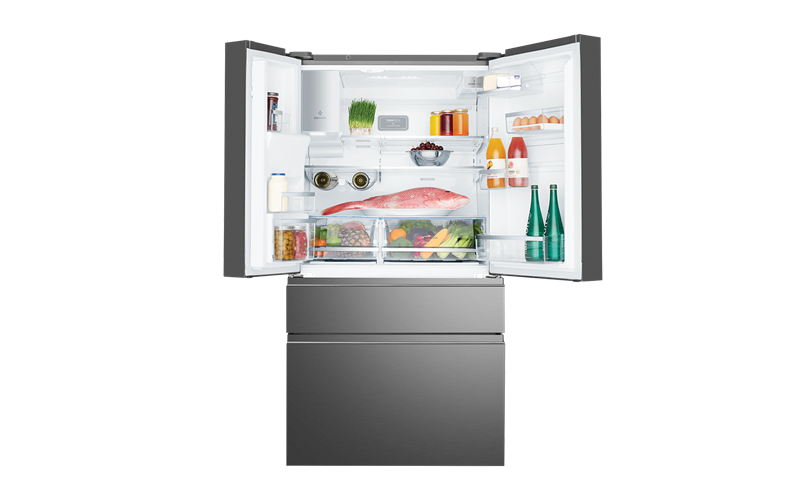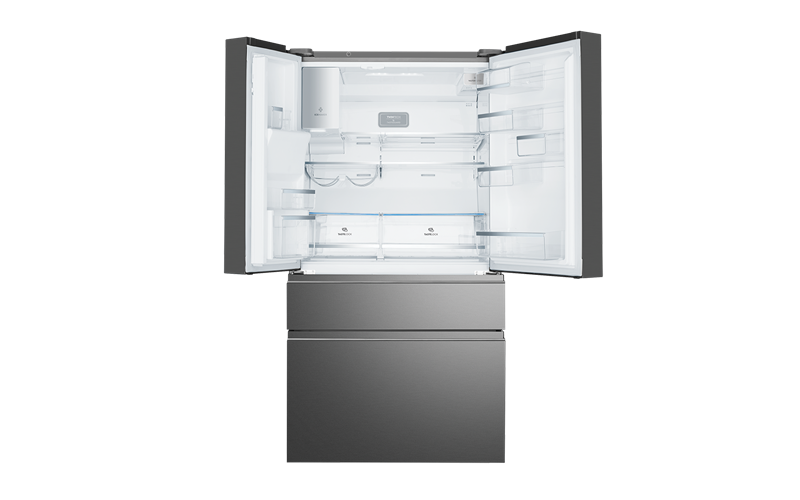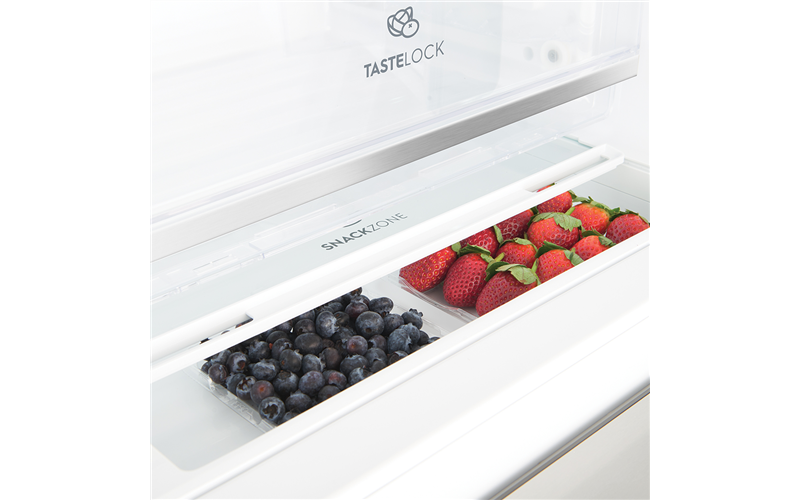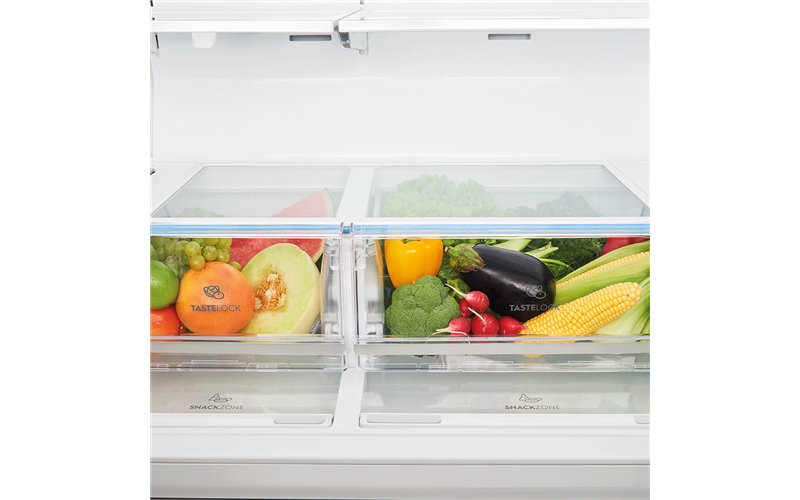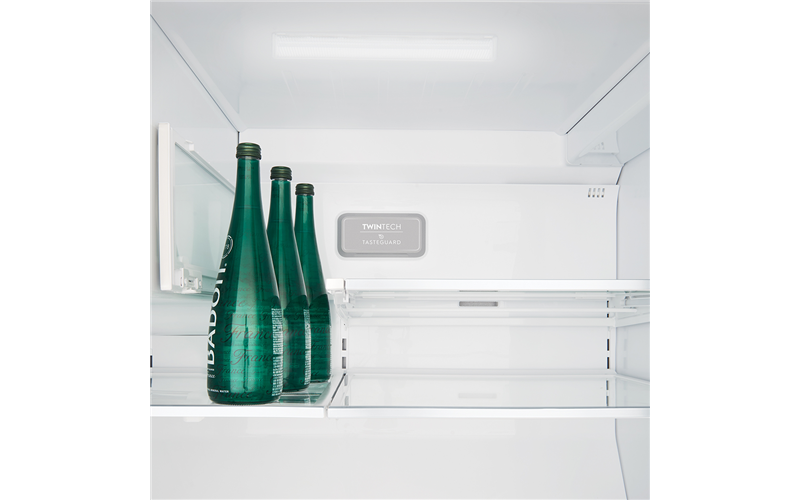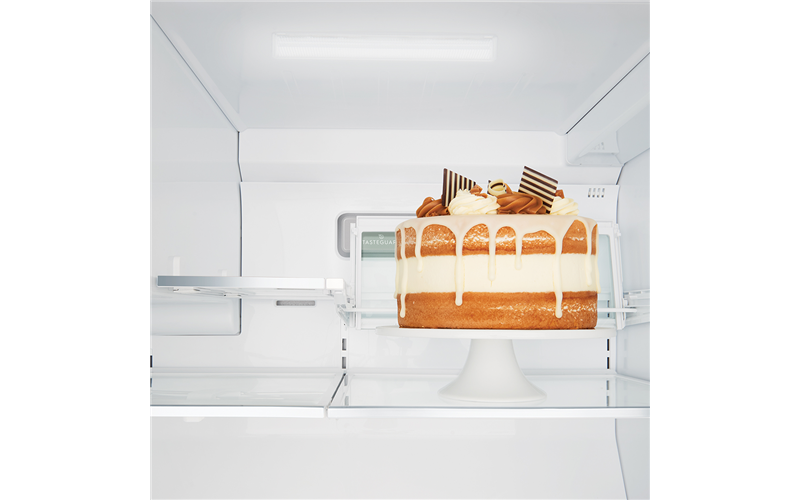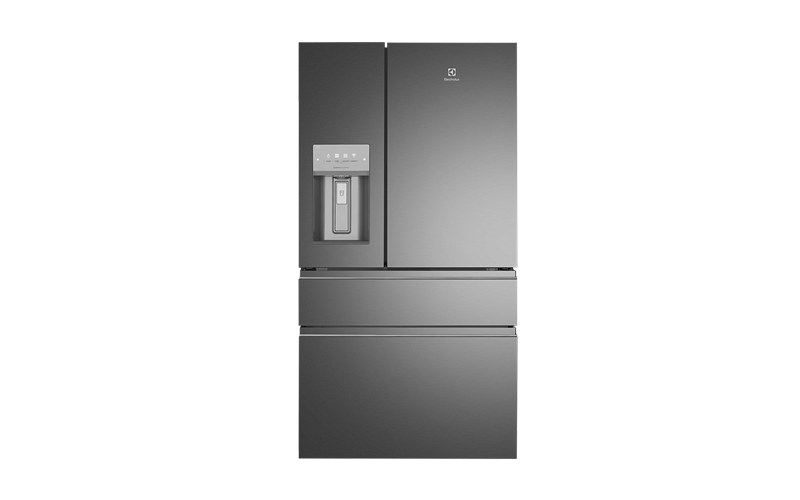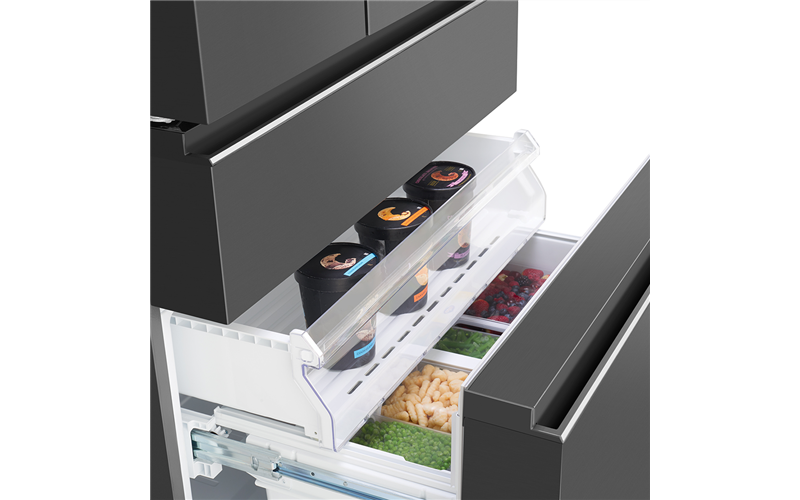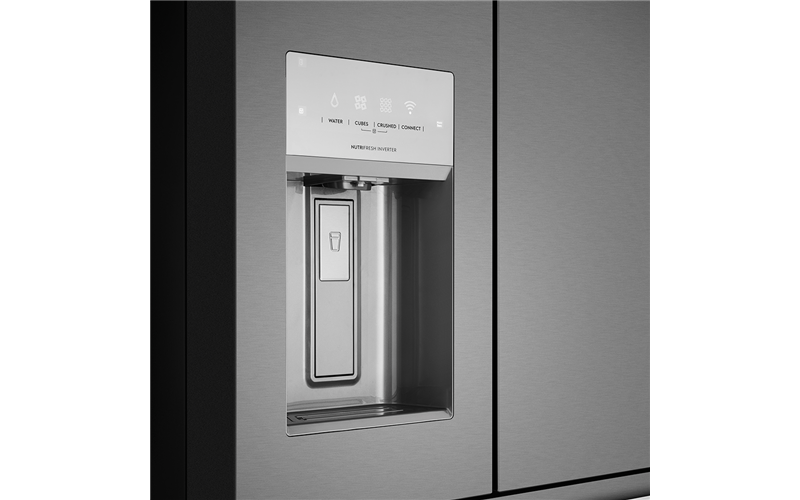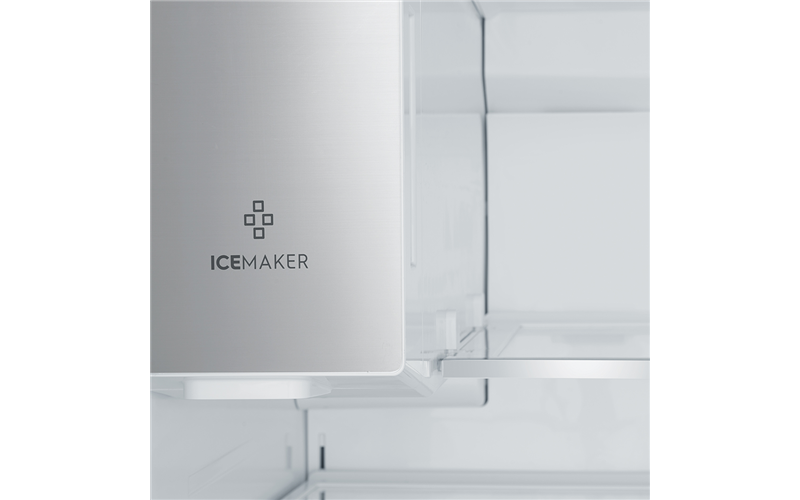 EHE6899BA
681L dark stainless steel French door
681L dark stainless steel French door
is rated out of
5
by
225
.
Connected 681L dark stainless steel French door refrigerator featuring a FlexFresh fully convertible entertainer's drawer, SmartSplit door design and TasteLock Easy-glide crispers with automatic humidity control.
Rated

1

out of

5
by
Ausrockdoctor
from
Worst design ever!!
Snack drawers are useless dirt traps that can't be removed or easily cleaned. Channels on the freezer drawers are also dirt traps. Drawers above snack zones do not seal and leak onto the top of the drawers below
Date published: 2020-07-22
Rated

3

out of

5
by
Claire
from
Love the drinks drawer, however flimsy plastic on
Hi Four out of five. After using the fridge for a little while , we have discovered a major design / operational fault. We are big fruit and veg eaters. We use the drawers often. If they carry weight...example half a pumpkin and a quarter cabbage along with some apples. The drawer hits heavily against the middle pillar at closing, and consequently snaps the clip off the drawer. This makes the facade come away from the drawer. Im up to my second drawer replacement .
Date published: 2020-07-22
Rated

4

out of

5
by
Fal boys
from
Looks awesome great features ice maker heaps extra
Purchase it a few months Very happy recommend to all my friend
Date published: 2020-07-21
Rated

5

out of

5
by
Alex10
from
Exceeded our expectations
We purchased this fridge about a month ago after tirelessly trying to figure out which type of fridge would suit us best. Apart from needing to replace our fridge, we also had a freezer and small fridge in our garage which we wanted to get rid of due to high running costs, so we needed a roomy new fridge and freezer combination. This fridge was the best option for us with the FlexFresh fully convertible entertainer's drawer being extremely versatile and my personal favourite feature as I can use it as a vegetable draw, a drinks chiller or freezer depending on what our needs are. The vegetable drawers are roomy and wide and the right hand one can be opened fully with just one door fridge being open. This is important to us as we didn't want a french door fridge which required both doors to be opened every time. The drawers can also be easily removed for cleaning which is something that not all fridges offer. The snack drawers are very handy. The 2 wines racks are a fantastic feature too. Every area is very well lit. We were told to take care with the plastic door compartments as apparently if dropped could easily break. Yes it is true that once the ice has run out it takes some time to reproduce but that would be the same with any fridge. The doors are heavier than our previous fridge but once we got used to them we found it normal to be careful not to slam them shut. It is not noisy at all, however we can hear it making noises every now and then but that is not an issue at all. We are very pleased with our purchase and highly recommend this fridge for all it's features as well as for it's aesthetics. I personally love it!
Date published: 2020-07-21
Rated

4

out of

5
by
Pete W
from
Very nice fridge
This is a very nice fridge, with some great features, but i will call it an "entertainers fridge", because that is where it is aimed rather than as a standard family fridge. The main compartment is a great size, nice wide shelves and with the french doors, could easily hold very wide plates or products. However the snacks draws are too small and hard to open, and really a waste of time. The mid compartment offers a variety of uses, but we use it as our "deli" section, but could be added freezer space, or for wine or anything. It has a great sized freezer section, with pull out draw, and would definitely hold a family size of frozen goods. Overall it a really good fridge.
Date published: 2020-07-20
Rated

5

out of

5
by
Sonya05
from
The best features and so much room
I bought this fridge 6 months ago and I'm so glad I did it has so much storage it looks beautiful and the functions are so easy to use
Date published: 2020-07-20
Rated

5

out of

5
by
Chesty
from
Fridge
Great fridge plenty of space and keeps food fresh first fridge you sent us was marked and had compartments missing
Date published: 2020-07-20
Rated

5

out of

5
by
Debbie61
from
I LOVE this fridge!!
So much storage, easy to see and find items, quiet ice maker. There's absolutely nothing that I don't love about this fridge!!!
Date published: 2020-07-17