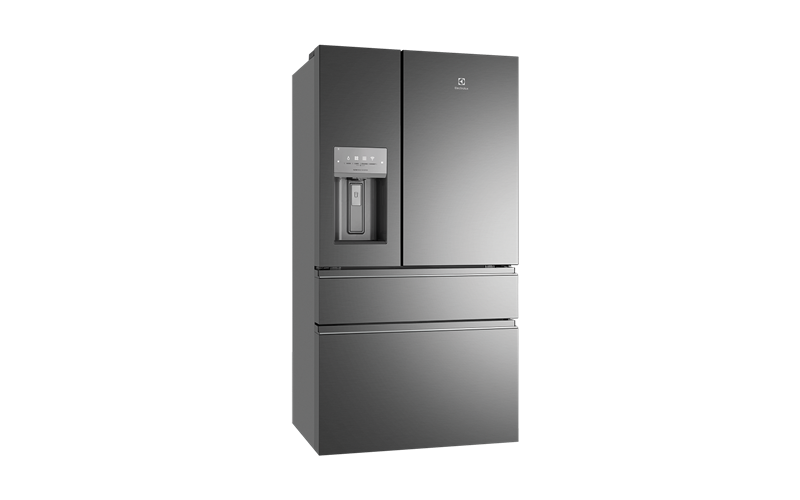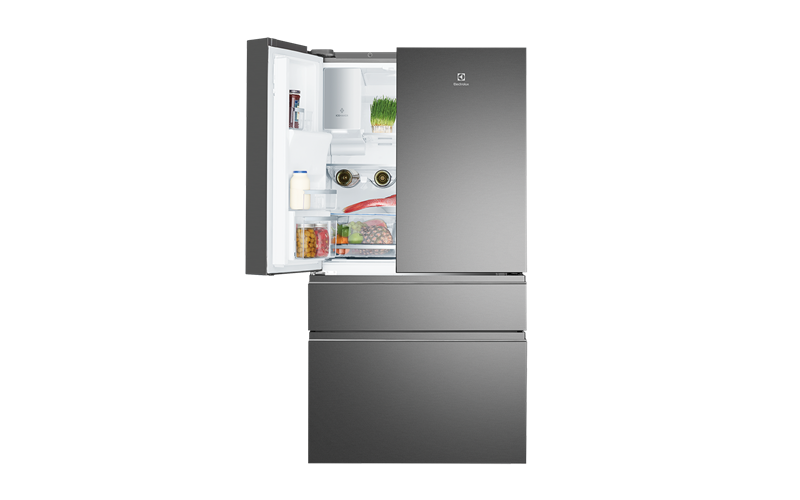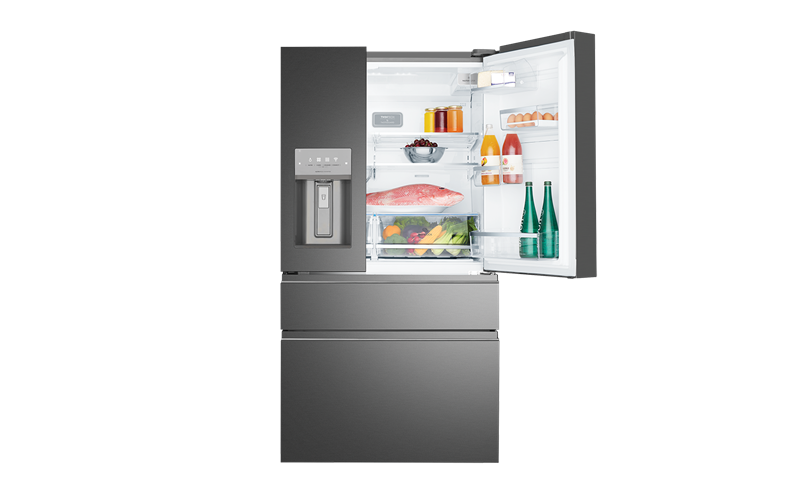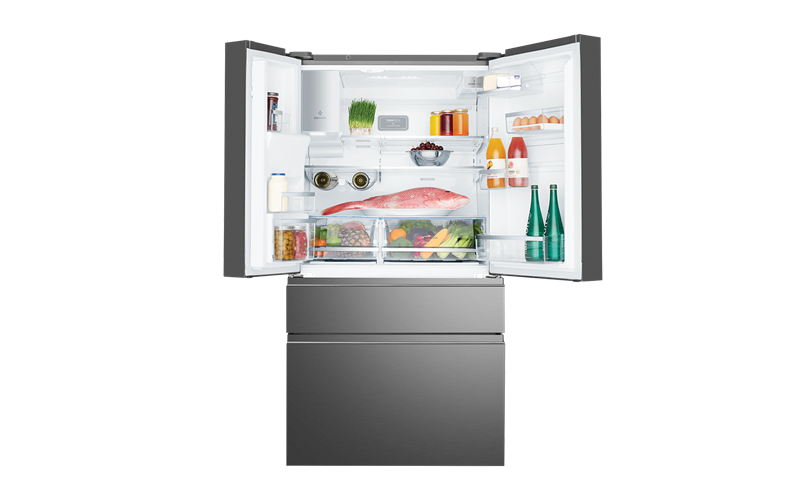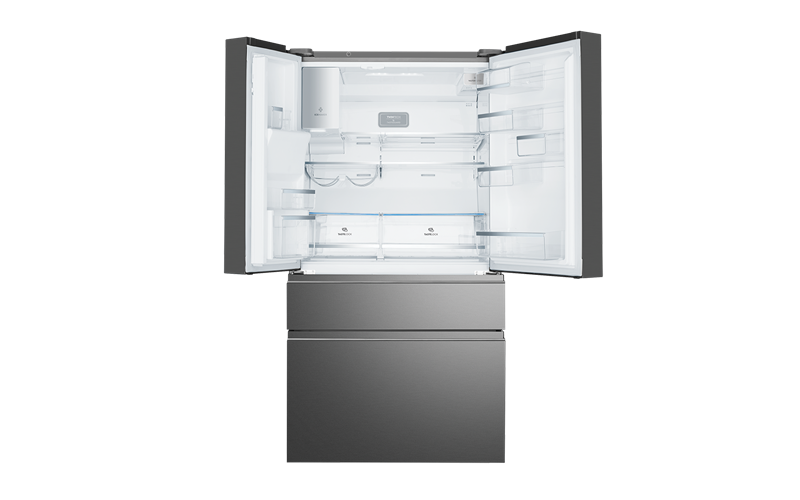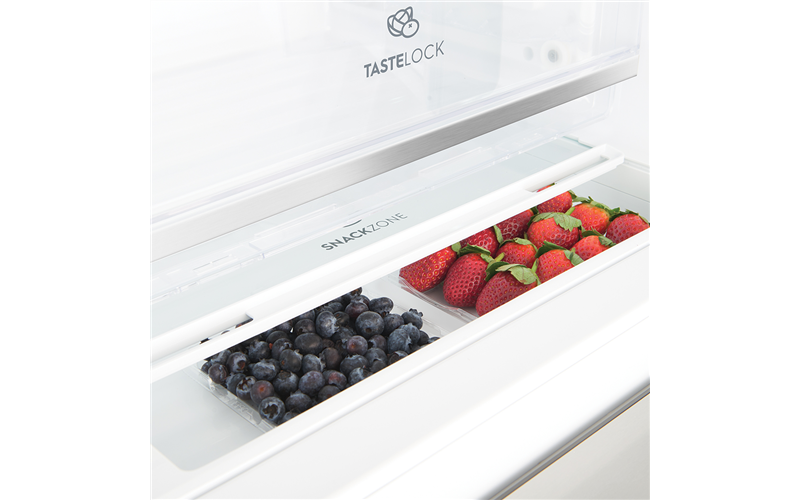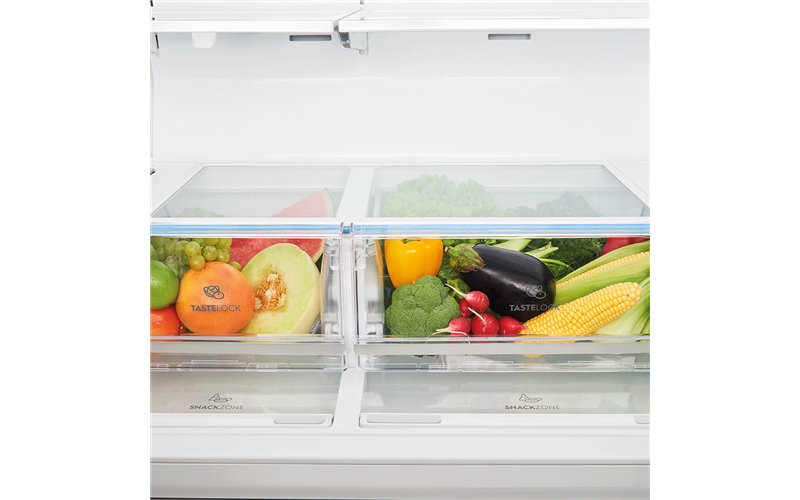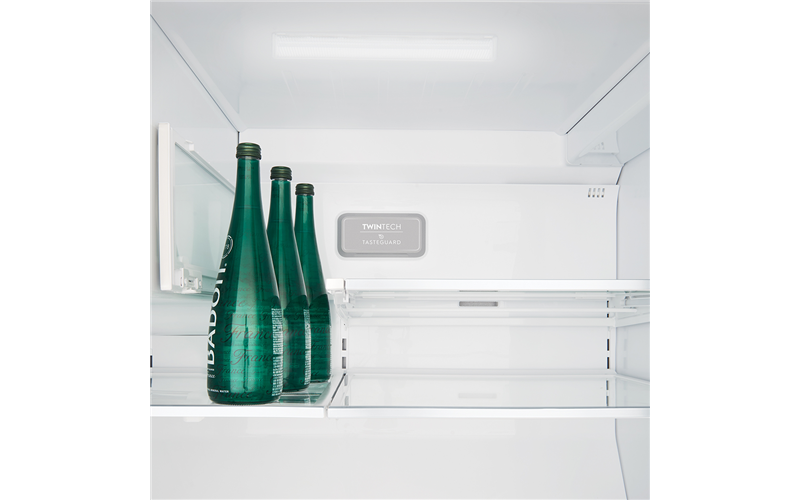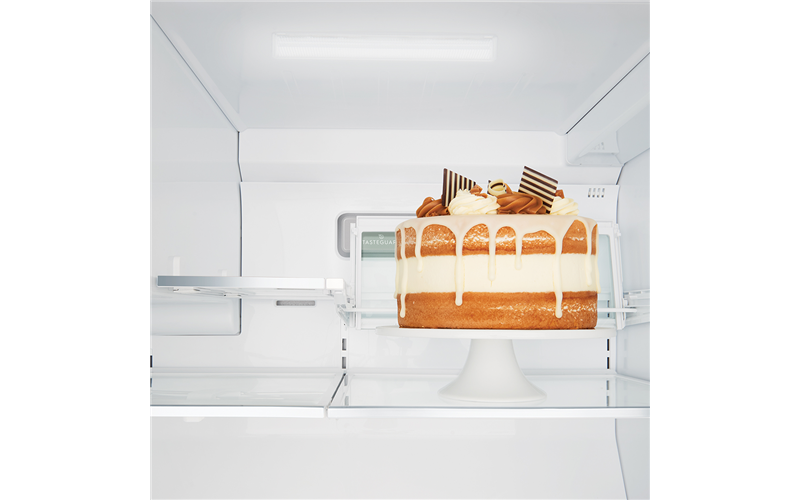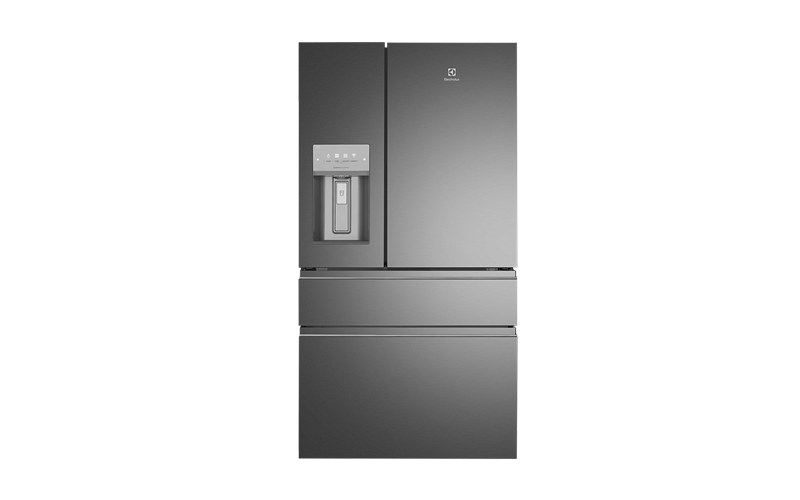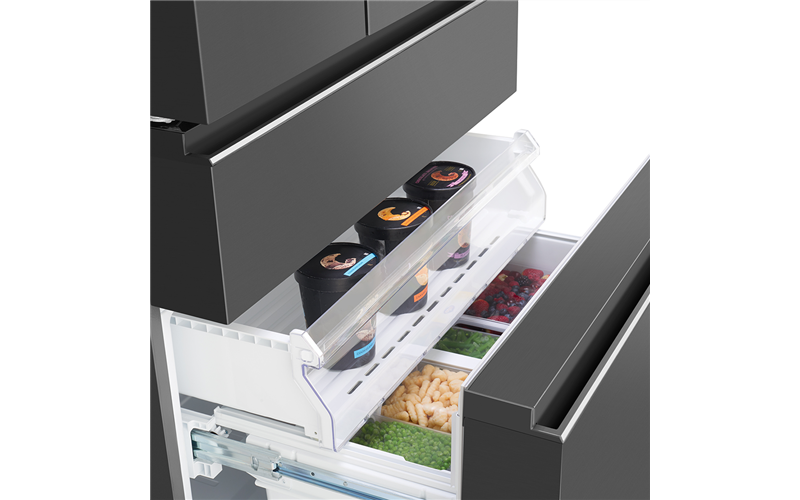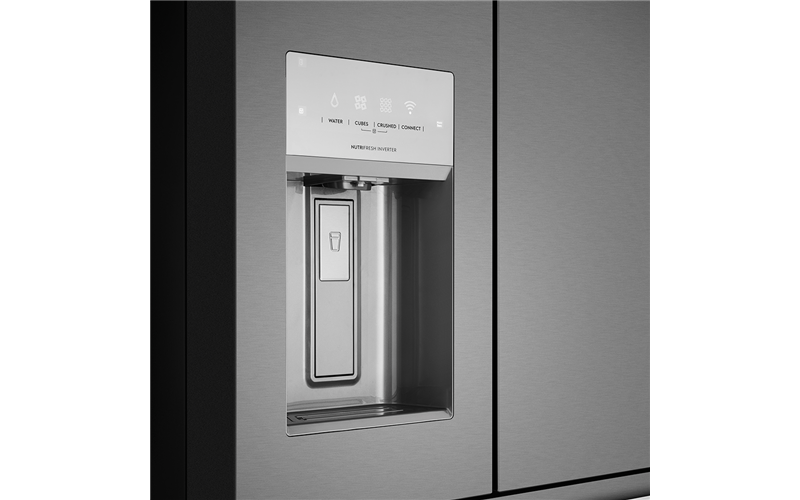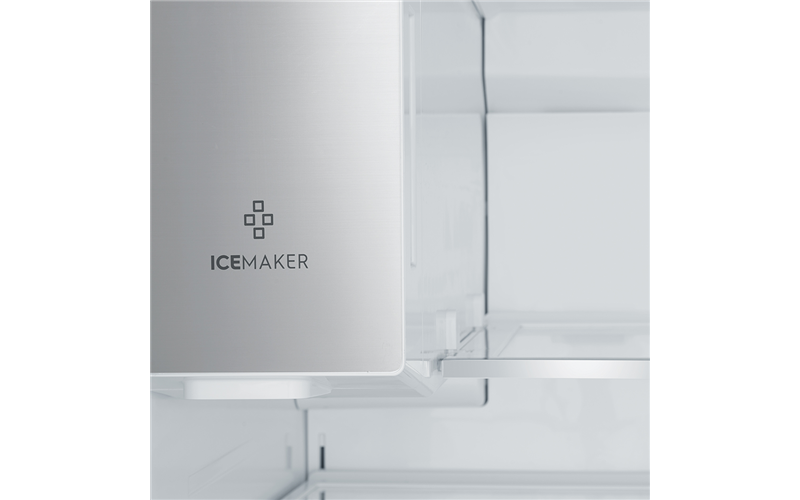 EHE6899BA
681L dark stainless steel French door
681L dark stainless steel French door
is rated out of
5
by
200
.
Connected 681L dark stainless steel French door refrigerator featuring a FlexFresh fully convertible entertainer's drawer, SmartSplit door design and TasteLock Easy-glide crispers with automatic humidity control.
Rated

5

out of

5
by
Mari
from
good features,
No problems with this 2nd fridge. First one I think had been dropped as there was a dent in the front door and the whole fridge was not straight.
Date published: 2020-05-31
Rated

1

out of

5
by
Jodhi
from
Not happy Jan
Why make such a nice fridge, with heavy clunking doors???? So annoying all day every day, close each time softly with hand to avoid this... who wants to do this, dont buy it its loud damaging annoying and not a thing i can do about it.
Date published: 2020-05-27
Rated

5

out of

5
by
Kaspa
from
Great Fridge
This fridge has a new and innovative way of keeping food fresher, for longer, meaning a lot less waste.
Date published: 2020-05-23
Rated

5

out of

5
by
BDNSA
from
Sensational and Sleek - a feature piece
Purchased earlier in the year, only just finished renovations, the Electrolux appliances in the dark stainless steel look amazing - especially the French door fridge. The fridge is a great size for a big kitchen, plenty of space in both fridge and freezer, and the flexibility of the smart draw from freezer, chiller, fridge and wine/drinks is a great versatile feature. Can't fault the ice and water at this point, not noticing any major noise either.
Date published: 2020-05-17
Rated

5

out of

5
by
Jany
from
Stunning inside and out!
I am loving my new fridge purchased only a month ago. So much to write about but I'll try to keep it simple! Very spacious shelves, with optional flip shelf a bonus. Crisper drawers strong and hold plenty but still glide easy and snug. Right hand door shelves exceptionally sturdy, even when filled with bottles of sauces and condiments. Left hand side door shelves uniquely shaped and lower shelf good for protecting delicates eg avocadoes. Snack zone good for keeping small special items out of the main fridge area. Loving the freezer drawers and layout, and top drawer has choice of operating as fridge or freezer. I'm using as a freezer as fridge has enough space. Outer doors and drawers close with just a nudge, and close solidly. Water dispenser works effortlessly. Easy to choose ice or water with a single press. Quiet in operation (some fridges ive had are very noisy!) Instruction manual easy to follow. No handles showing looks sleek and stunning! Thought id miss my old fridge but glad we now have this Electrolux! And my smart fridge and smart phone are all hooked up and registered too!
Date published: 2020-05-11
Rated

4

out of

5
by
nickjw
from
Great fridge, but allow for the doors
Loving the new fridge. We have been able to consolidate two freezer loads from our old fridges into this. the space is great, very flexible. Note however that the diagrams and space requirements in the manuals are incorrect. The doors do not hinge in place as indicated in the manual, and the fridge needs more than 40mm either side in order for the doors to open. Any less than this and the doors cant open sufficiently. My manual showed the doors hinging in place and 10mm needed either side, which resulted in us having to rebuild the kitchen to allow enough space for the fridge doors to open. The fridge is also very heavy, and big. We had to remove all the packaging and our front door to get it in. However now that it is in we love it. One last issue is that the back panel on ours was dented on delivery, and despite a service call being requested by our supplier, we are still yet to hear from Electrolux...
Date published: 2020-05-10
Rated

5

out of

5
by
alexisclq
from
Best fridge for food storage
Have had this fridge for a little over a month and am loving the storage capabilities in the fridge section - snack storage. Also really find it useful to be able to expand the middle drawer as another freezer and set different temperatures
Date published: 2020-04-29
Rated

5

out of

5
by
Varun
from
Heaps Space, cool Features, great app!
Heaps Space - Need i say more? 681 Lts for a refrigerator is humongous. We being family of 3 always needs space, we always have lots of home parties & we need space for our drinks & space for food.Keeps the food fresh, the freezer is large and has a drawer for small items as well. The shelves are movable and it looks lovely. I totally recommend it Features - Nice little features like cooling, changing the slider from cooling to freezing for times like parties, needing nooks for pouches & packets. Touchscreen & feather touch buttons! Great App - Really responsive app, you can lock & unlock the door features of water, ice & crushed ice in case you have a naughty little one. Changing the temperature of the refrigerator is as easy as swiping the button on your phone. Can't praise more, must buy.
Date published: 2020-04-27