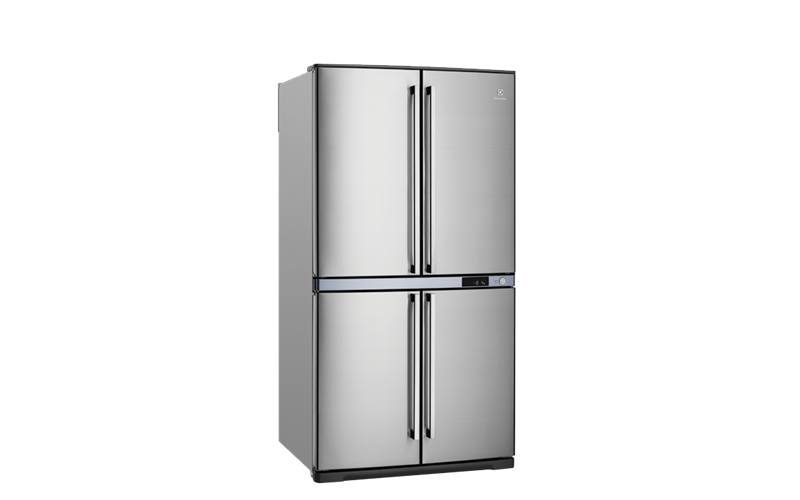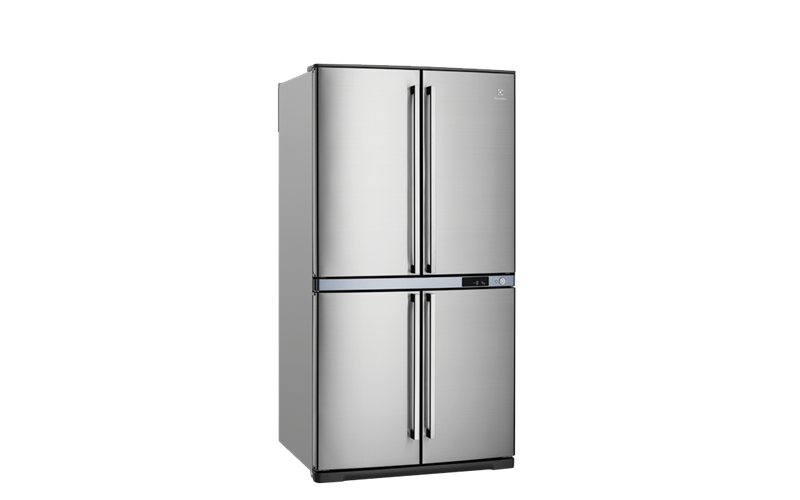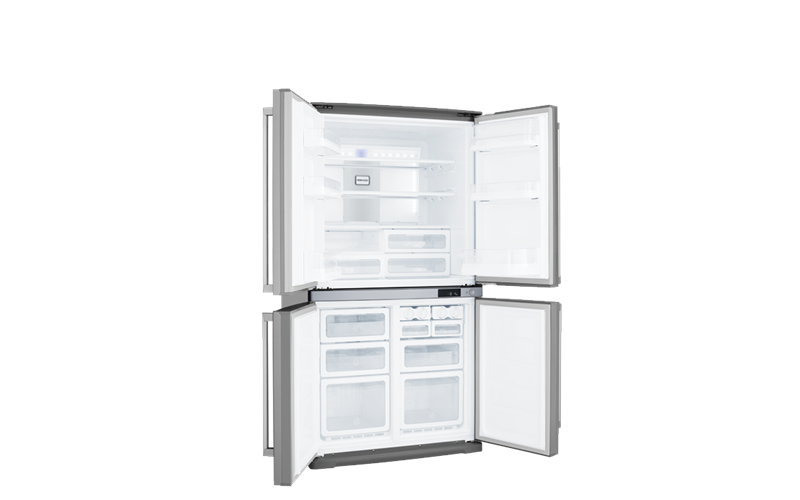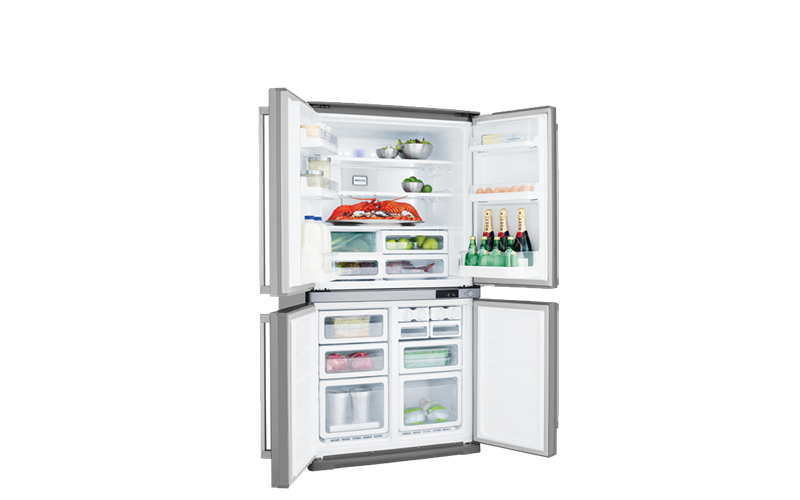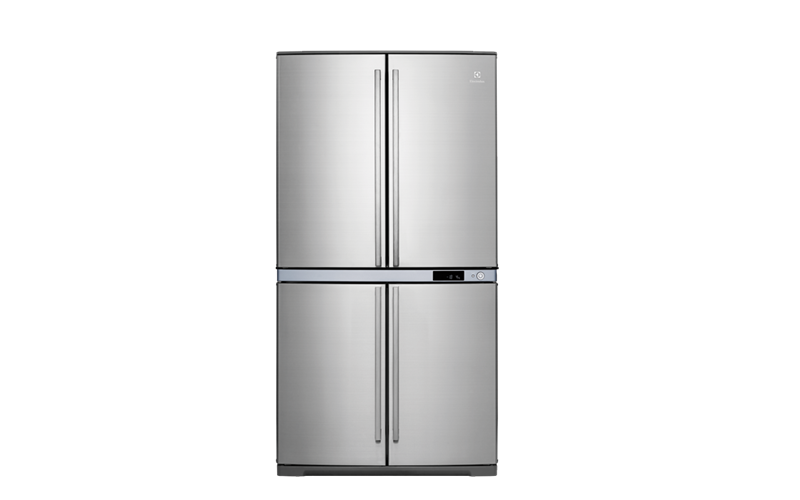 EQE6207SD
620L four door refrigerator
620L four door refrigerator with stainless steel doors, bar handles, 3 star energy rating and R600a refrigerant
Rated

5

out of

5
by
Libi
from
It has everything i was looking for
I am really happy that i bought it because the features suit my needs very well.
Date published: 2017-11-15
Rated

5

out of

5
by
fatenhappy
from
Used "Choice" as the greounding fort my purchase
Traditionally we use "Choice" (Australia) to guide us through any quirks of whatever we are looking to purchase ... that is, if they have a report available. I particularly noted on their web site this time, how many others preferred Electrolux as a brand, so went looking for a suitable product. The report on the 620L French door (4 door) refrigerator was exceptional, so that's what we went with. Great price, great service and an exceptional product ... could not be happier. At this point in time I just can't see how the product could be improved upon at all.
Date published: 2017-11-15
Rated

5

out of

5
by
Leelee
from
Gorgeous well thought out design
I purchased this fridge to go in my new high end kitchen. It has t disappointed - we love the compartments both in the fridge and especially the freezer. Ever again will things get buried in the freezer! I also love the vegetable crisper as things are so easily accessed. I would highly recommend this item.
Date published: 2017-11-14
Rated

5

out of

5
by
DiseeC
from
The 4 doors are amazing!
We decided on this fridge after researching what else was available knowing we wanted a fridge with 600+ litre capacity for our family of 5 and French door style. Other French door fridges seemed to have one large freezer drawer at the bottom which didn't seem practical and, knowing me, would guarantee I'd find something several years old down the bottom of the drawer during a clean out!! The freezer is my favourite section of our new purchase. It's so easy to organise our frozen goods with several different sized drawers and is more efficient as you only need to open one door so keeps more cold in than opening one big drawer. It also has 4 ice cube trays that you can turn out into small drawers which is a good idea too.The fridge storage is excellent and well designed. We previously had a side by side so it's so good to have a fridge where platters fit in again. The lighting is good and I love the large vegetable drawer. Only negative, it needs more drink storage for larger bottles. Whilst we've only had our new fridge for about a month we're certainly happy with it so far and is very practical for our family.
Date published: 2017-11-14
Rated

5

out of

5
by
Kim VA
from
LOVE my Fridge!
After much research, it was decided... and we haven't looked back. Love the organised storage, the space, and the look. It actually helped in deciding on our most recent purchases. An Electrolux oven, stove and rangehood.
Date published: 2017-11-14
Rated

5

out of

5
by
JeffnBernie
from
Quite and stylish cold food storage
We 've had several brands of large fridge/freeser units and this Electrolux is by far the most impressive for both layout and operational silence. Our kitchen and laundry are now complete with the electrolux brand of appliances.
Date published: 2017-11-14
Rated

5

out of

5
by
mitch
from
Our wonderful four door refrigerator
We wanted a fridge which would give us the room that we wanted not only in the fridge but freezer as well. It is a most practical Fridge/Freezer.. we are very pleased with your choice.
Date published: 2017-11-14
Rated

5

out of

5
by
Kendell
from
Best fridge I've ever owned!
Large freezer and fridge- we liked Electrolux as our last fridge was fantastic but we needed more freezer space- the 4 door fridge freezer is great.
Date published: 2017-11-14