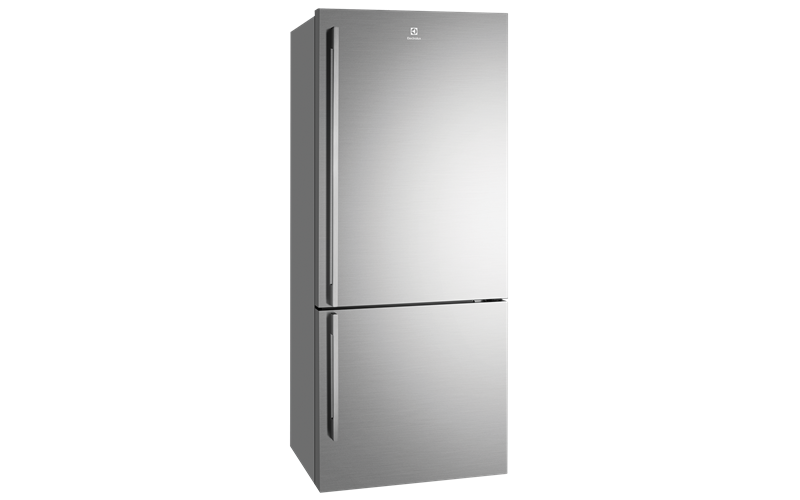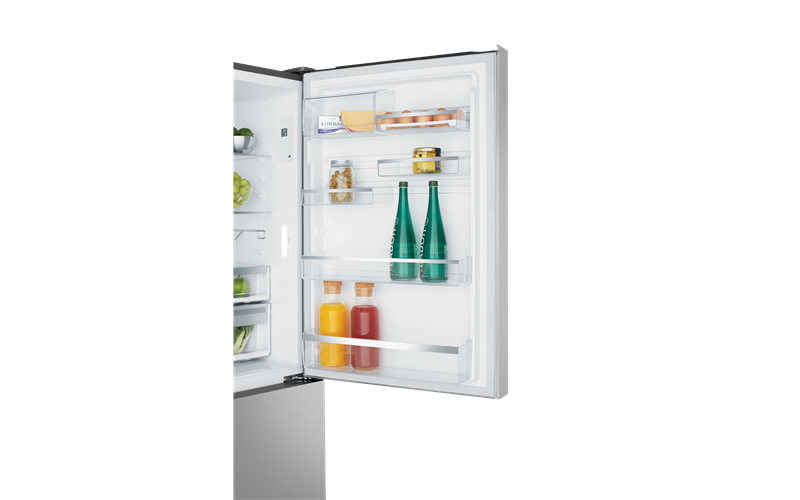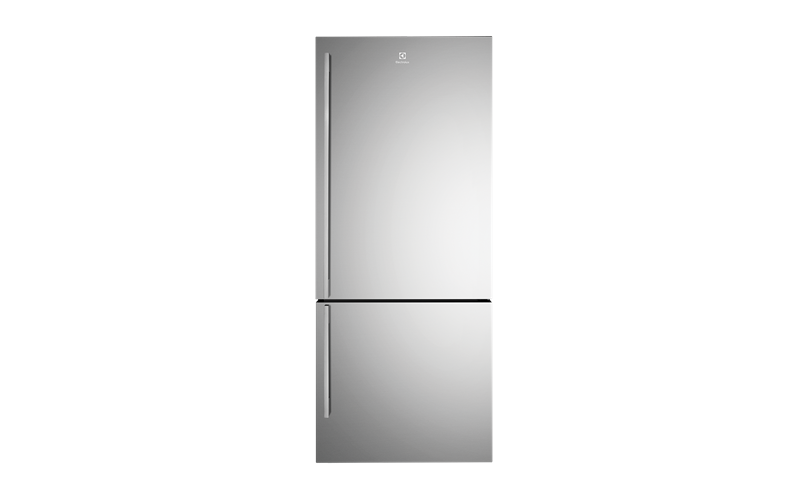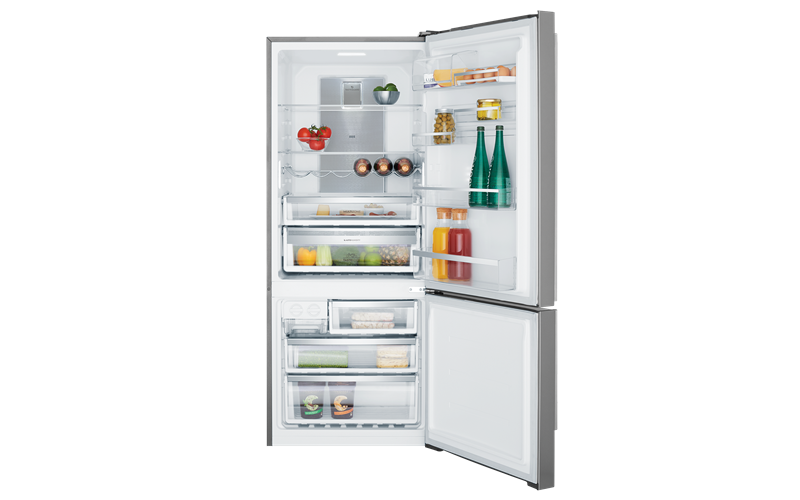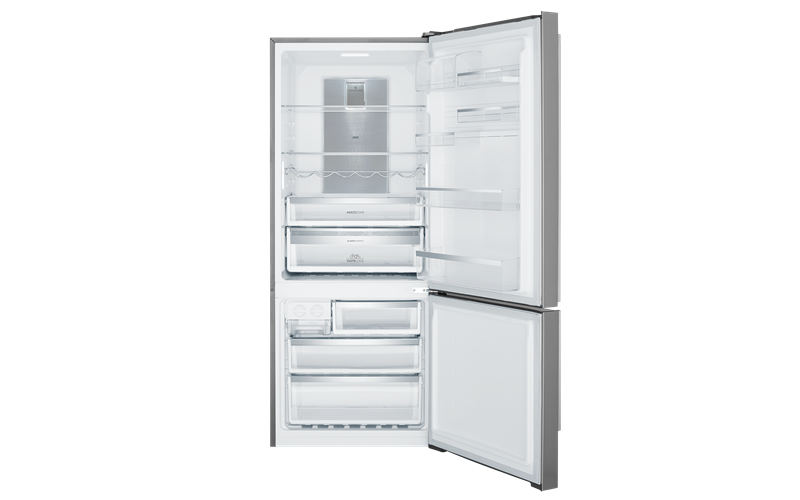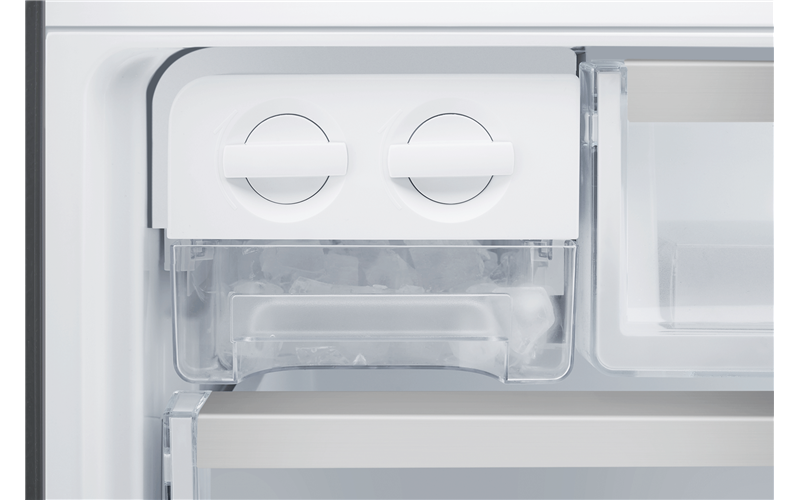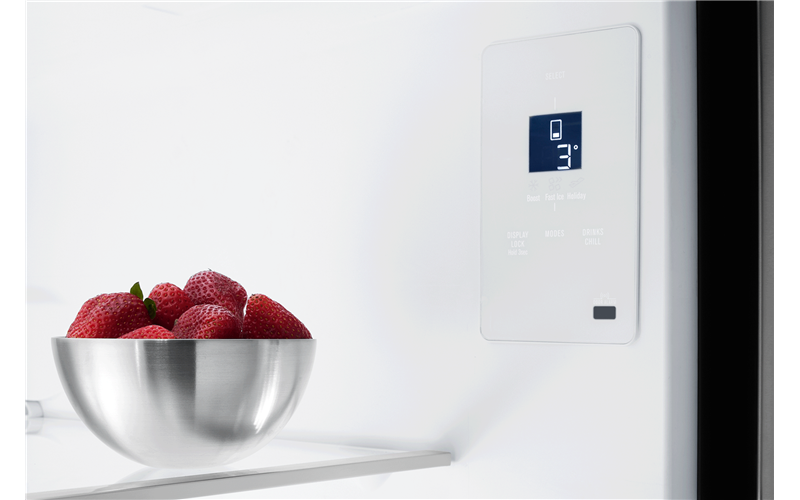 EBE4507SB
453L stainless steel bottom mount
453L stainless steel bottom mount
is rated out of
5
by
19
.
453 natural stainless steel bottom mount refrigerator featuring a TasteLock Easy-glide crisper, 4.5 star energy efficiency and a mark resistant real stainless steel finish.
Rated

5

out of

5
by
Pinky73
from
Great Storage
I absolutely love tis fridge it has so much room to store things in and the freezer has the draws which are fantastic as well I highly recommend this fridge and reasonably priced.
Date published: 2020-05-29
Rated

1

out of

5
by
Alan Burwood
from
Non-stop annoying noise
I received this Electrolux fridge on 31 March 2020 at my home, ie my length of ownership is just 1 day. From the time that it's been on, it is very noisy (really noisy so that the kid cannot sleep) all the time which means it works all the time and produces heat all the time as well. I just read the manual considering that we bought just a day ago and just saw that it says it may make a bit of noise. Firstly, no one said it at the store and no one warned us in the store about this issue, also no one gave us the manual to read at the time of purchase, and the similar fridge in the showroom was also off, so no chance to identify this issue at the time of purchase. Secondly, the manual says it may make noise, but practically it makes noises all the time (I recorded the noise) even when we didn't open it for several hours. Being annoyed by its noise, I just read feedback about this product and saw this is a REAL issue that they also experienced and practically was kept untold in the store.
Date published: 2020-04-01
Rated

5

out of

5
by
Maggie50
from
Why do we chhose Electrolux
We celebrated our golden wedding (50) anniversary this year. Over these years we have purchased a wide range of home appliances and white goods - manufactured in Australia and overseas. Our first Electrolux appliance was a vacuum cleaner. The most recent a refrigerator. Why did we choose these two Electrolux products - and others in between? Because of their quality, value for money and, above all, their reliability. Our Electrolux Time Manager washing machine is bullet-proof.
Date published: 2019-11-25
Rated

5

out of

5
by
Libby
from
Good things come in small packages!
I chose Electrolux because of its excellent reputation and I couldn't be happier! I love the clever layout and the super design features which gives me so much space for everything including a wine rack and ice! The freezer drawers are super convenient as are the fresh food drawers which keep vegetables fresher longer. The door layout can be customised and don't impinge on the contents of the shelves when the door is closed. These were my main issues with my old fridge which was much larger and less efficient!
Date published: 2019-11-25
Rated

5

out of

5
by
Helene
from
Awesome fridge
We bought this fridge about a month ago and we are so impressed with the features such as the multi zone drawers. It also looks great in our kitchen.
Date published: 2019-11-22
Rated

5

out of

5
by
Chris G
from
Thrilled!
I love everything about my new Electrolux fridge! It is very quiet, but what I like best is that everything is at eye level - no more bending to see what is in the crisper or on the lower shelves. It is such fun now to open the fridge door & peer inside.
Date published: 2019-11-22
Rated

5

out of

5
by
Nanaba
from
Love the fridge design, stylish & functional
So happy I bought this fridge, had been looking for a new one for a while and was recommended this one.
Date published: 2019-11-22
Rated

5

out of

5
by
Vonney
from
Great features just love it .
I bought my Fridge 5 months ago and I am so pleased with it . The finish , the features , are amazing . Best fridge I have ever had . Electrolux you have produced a fantastic product .
Date published: 2019-11-22