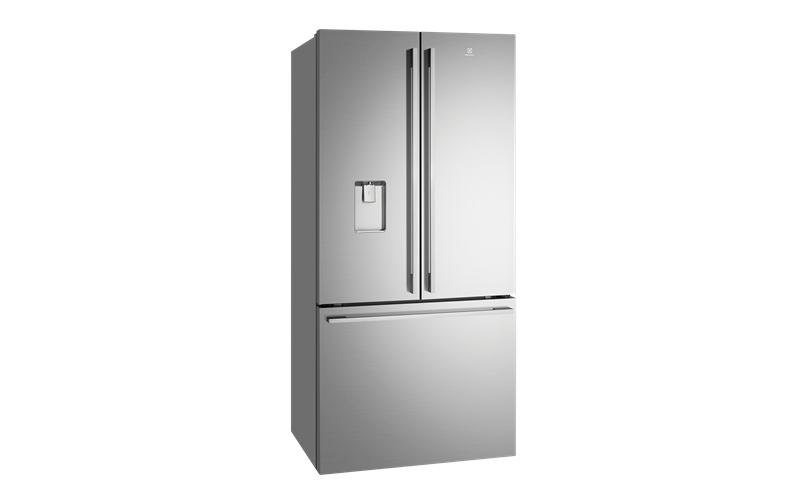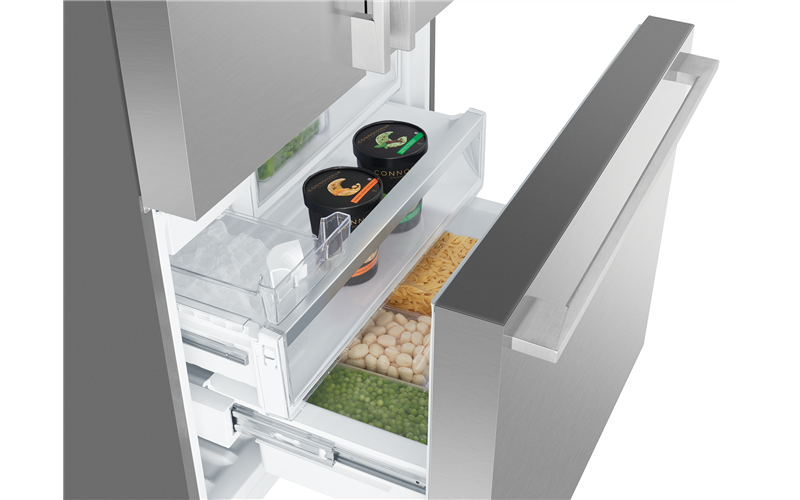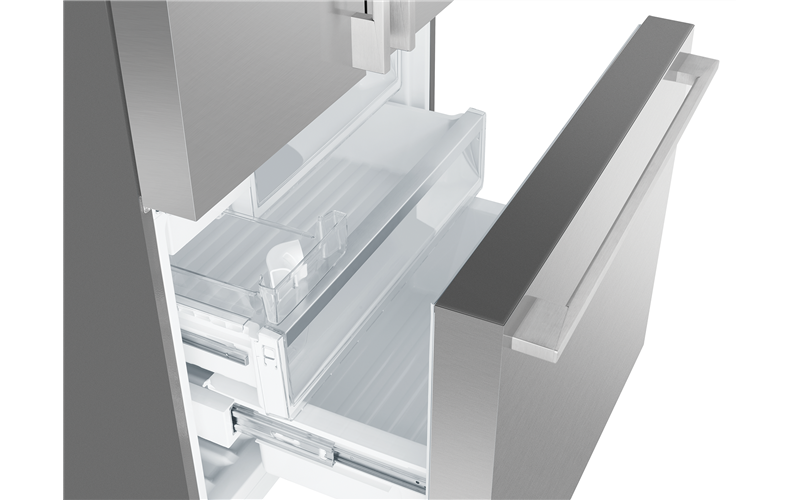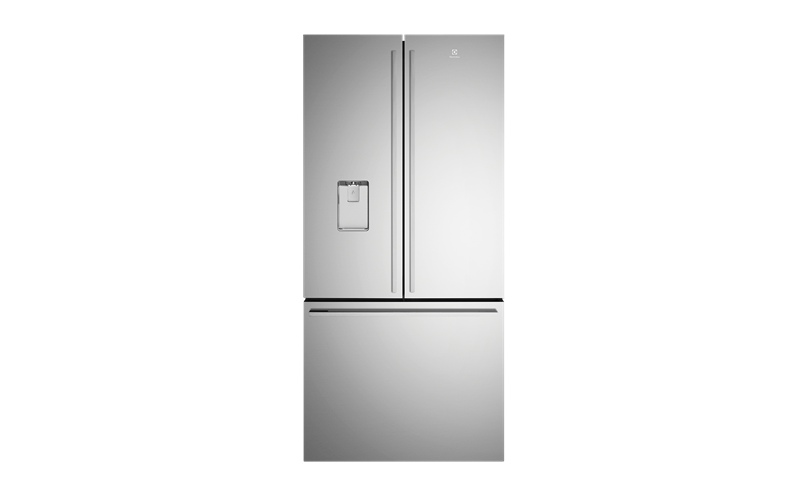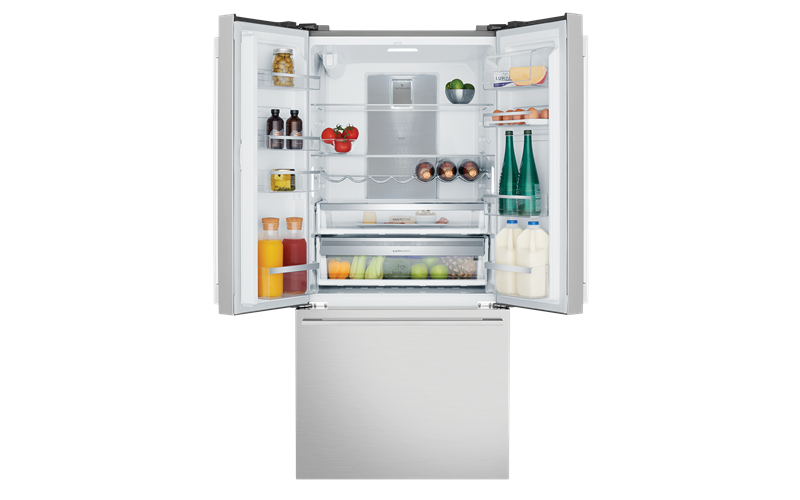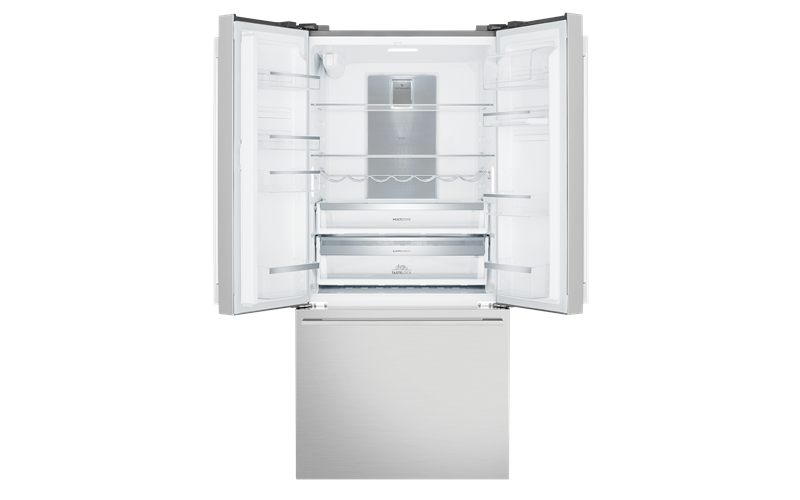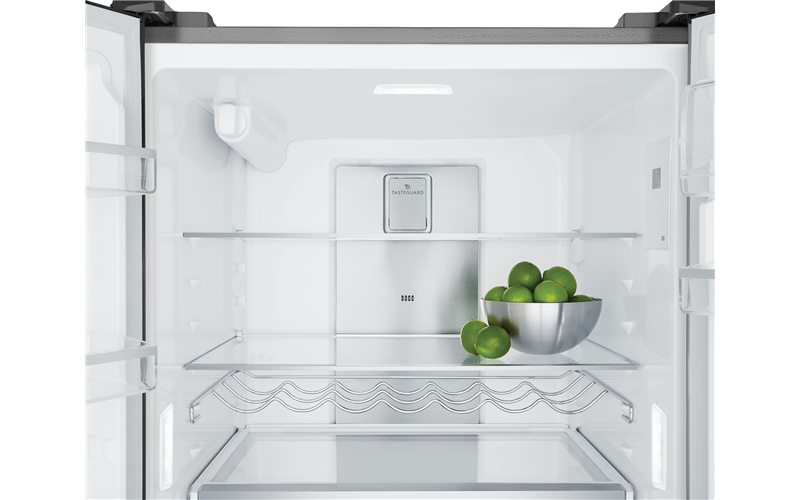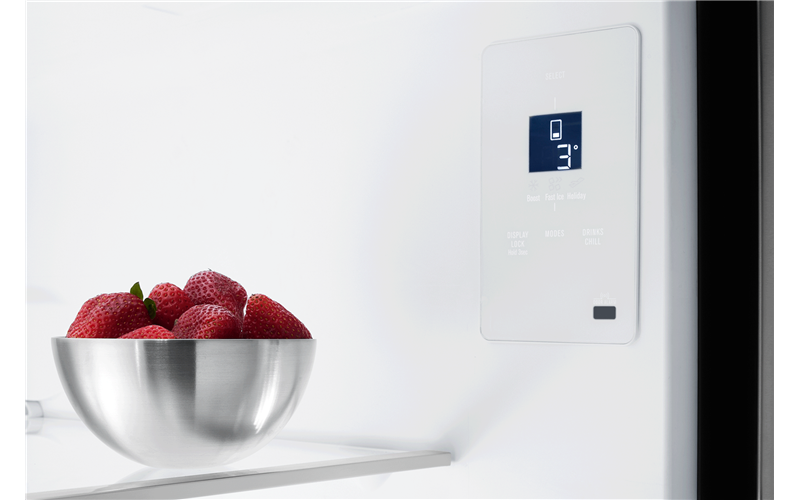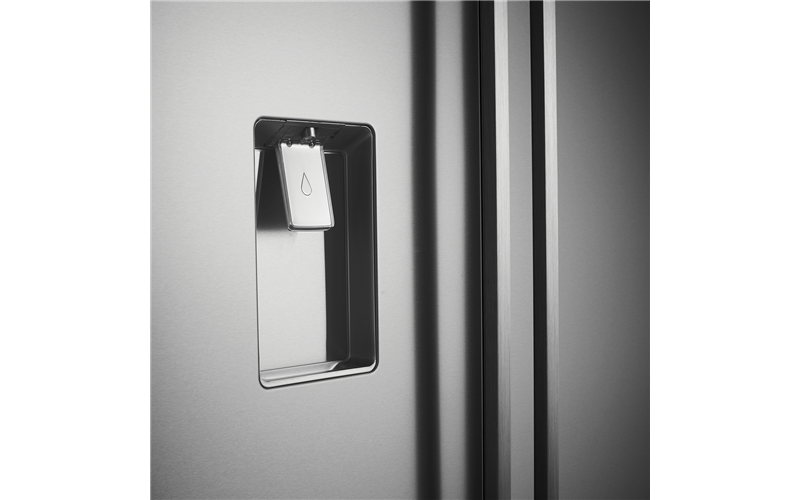 EHE5267SB
524L stainless steel French door
EHE5267SB 524L stainless steel French door
is rated out of
5
by
9
.
524L natural stainless steel French door refirgerator featuring a TasteLock Easy-glide crisper, 4 star energy efficiency, a mark resistant real stainless steel finish and continuous filtered ice and water.
Rated

5

out of

5
by
Shazza
from
Love my new fridge
The french door fridge freezer combo works well in my kitchen. I love the freezer drawer and in particular Electrolux have 3 separate freezer drawers which is much better than having one deep freezer drawer that you then have to dig to the bottom to get what you want. The water access at the front is perfect and alleviates having 12 plastic bottles taking up room in the fridge. Great decision to invest in a new fridge to match my new kitchen.
Date published: 2020-06-25
Rated

4

out of

5
by
Boslapet
from
Spacious Fridge - Very Happy.
+ The design of this fridge allows for storage capability beyond what you'd expect, given the external dimensions. + When being accessed, the double-door design takes up much less space in our kitchen. - I think the freezer (drawer) access could be improved. - The top of the fridge is not uniform - there are recesses, gaps and indentations in which dust collects. I'm tall (194cm), so I can easily see the top of the fridge, as I walk by. I'm also a neat-freak.... the uneven top surface collects dust and is difficult to keep clean.
Date published: 2020-04-17
Rated

5

out of

5
by
CJac
from
Love everything about it!
We've had this fridge for about a month now and so far I'm loving it. The layout of the fridge section is wonderful and a big reason we chose this one. Love the rack for the bottles! I also love how energy efficient it is. Freezer is a bit on the small side but adequate for 2 adults who entertain a lot. The water and ice making feature is so good! It's also a really nice looking fridge.
Date published: 2020-04-02
Rated

5

out of

5
by
Ezzle
from
Best fridge I've ever had
I love the double doors. I love the easy access to everything in the fridge and freezer. It's lovely and bright and so easy to find stuff and get things organized. The chilled water in the door is nice and it's SO good to be able to get a scoop full of the large supply of ice cubes for drinks. I also love the long sturdy door handles. The freezer pull out drawers are good too. Every day I think how much I love my new fridge. The only problem I have, is the slight bowing of the shelves when loaded.
Date published: 2020-04-01
Rated

2

out of

5
by
Voula
from
The water tastes plastic!!!
I bought this fridge in December 2019. At the beginning the water tasted normal. After a month the 'plastic taste' water appeared. The technician came and changed the filter. For a month or so all going well. On Monday 16/3 again the taste has changed to plastic again! The bad thing is that Electrolux claims that 'since the product is normally working, we are not to blamed!' As if the filter is not been manufactured by them!
Date published: 2020-03-20
Rated

5

out of

5
by
Aloha
from
Awesome
This fridge is awesome!! Sleek n elegant inside and out!! Inside is very roomy with smooth walls and beautiful shelves !!!!
Date published: 2019-11-29
Rated

5

out of

5
by
castle
from
Absolutely love it
I bought this a couple of months back and I must say I absolutely love it. It has a lovely design, lots of space and way lower energy consumption rates for a fridge of the same size.
Date published: 2019-11-22
Rated

4

out of

5
by
StevePH
from
Excellent fridge!
This fridge does everything we expected and paid for. I can't fault its features or performance. Although it isn't claimed to deliver chilled water it can up to the water capacity of the filter, which is internal. Thus it's possible to get around 2 full glasses of chilled water.
Date published: 2019-11-15