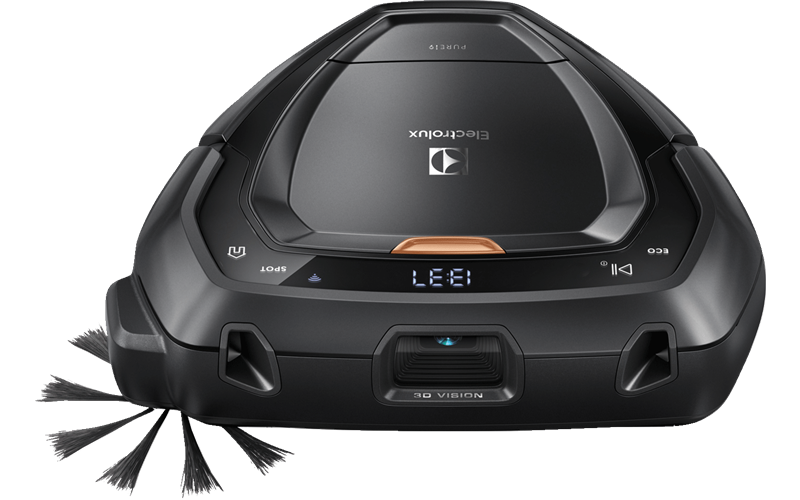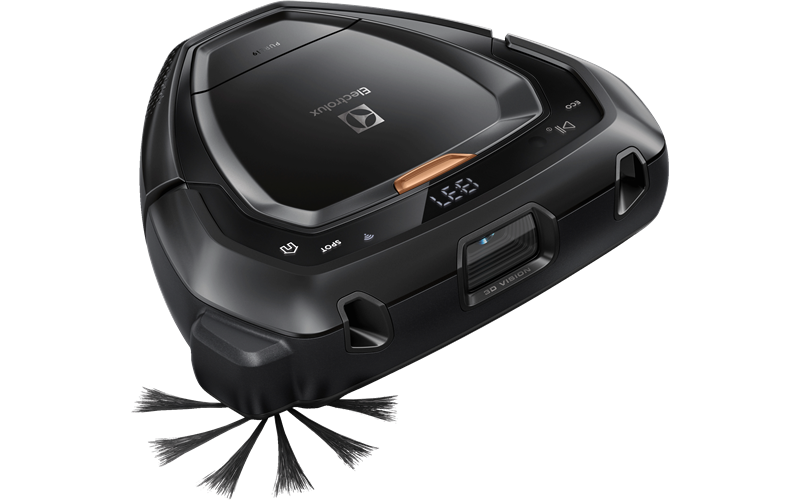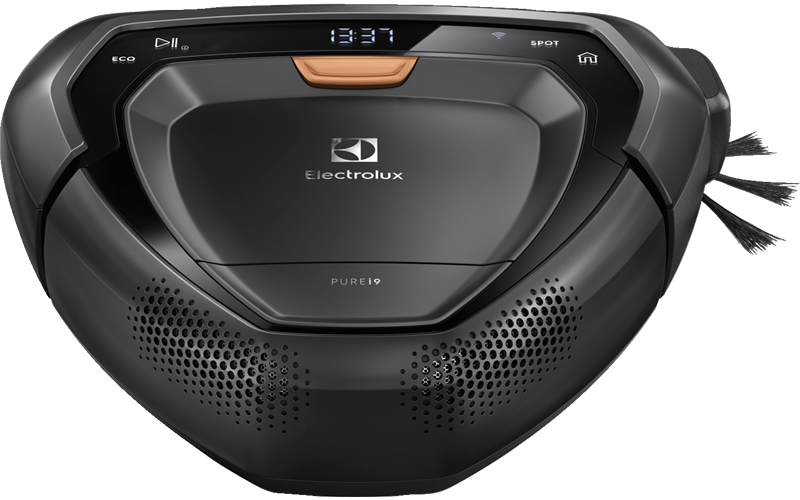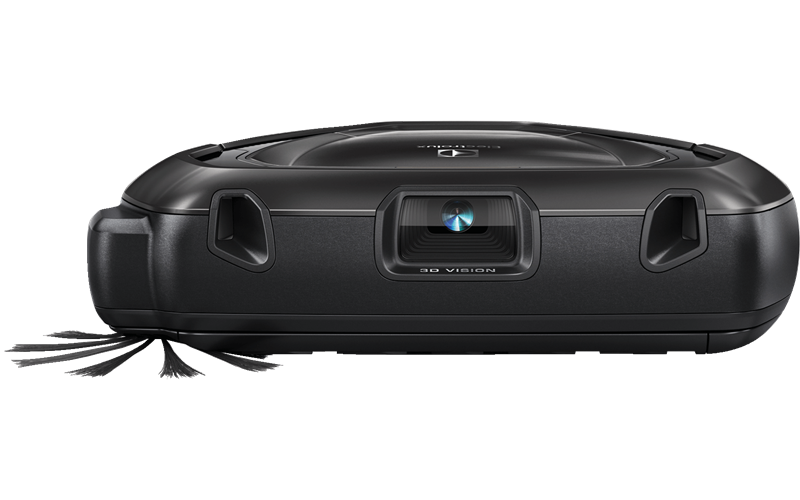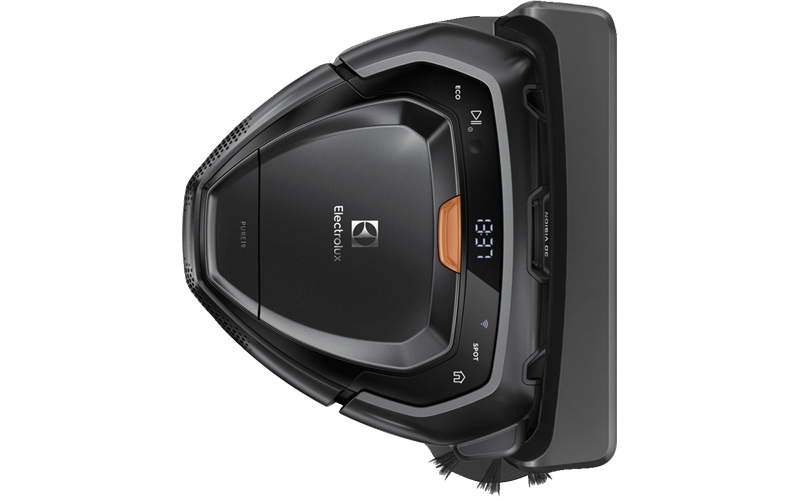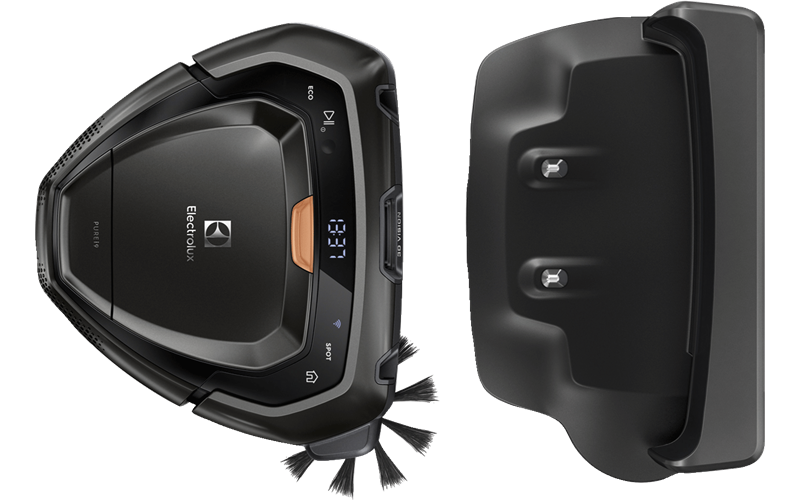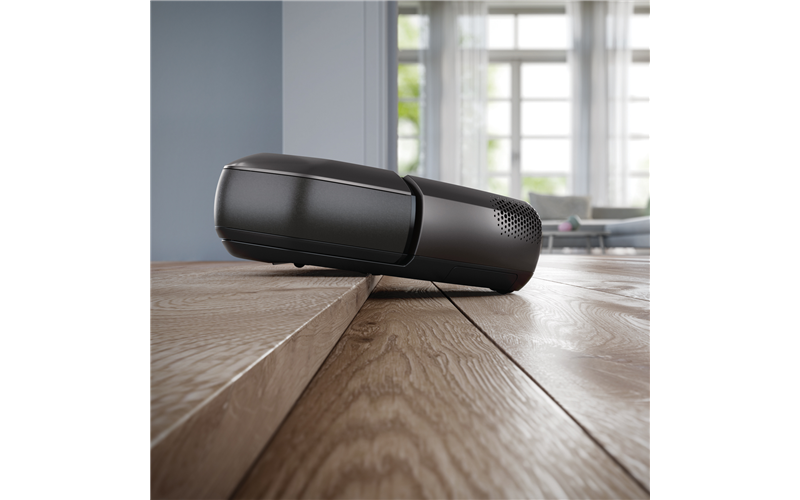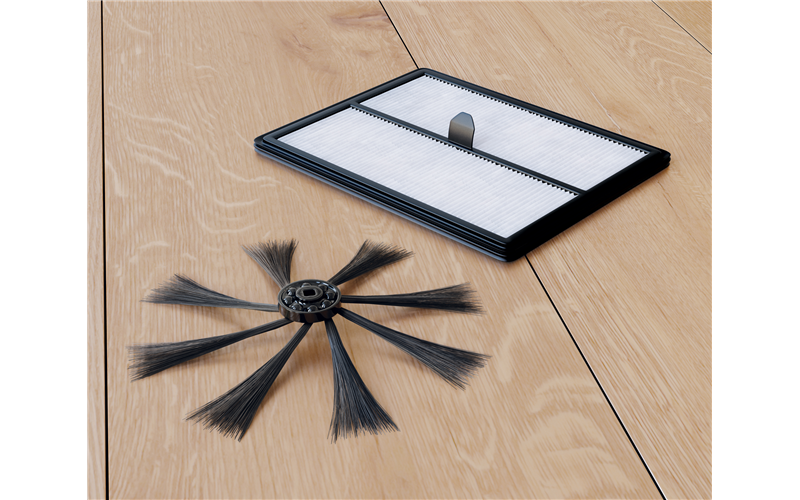 PI91-5SGM
PUREi9 Robot Vacuum Cleaner Shale Grey
PUREi9 Robot Vacuum Cleaner Shale Grey
is rated out of
5
by
40
.
You no longer need to be home to vacuum your home. You can do it from wherever, whenever through the mobile app. Take comfort in knowing you can always return to a clean home, because with the Electrolux PUREi9 you can vacuum from anywhere. Backed by Electrolux Platinum Service for complete peace of mind.
Rated

1

out of

5
by
Superg
from
"The World's Best Robotic Vacuum". NO
Doing 15m2 every 40min cycle. 4 goes over 11hrs to do my apartment. Spends more time jogging on the spot than cleaning. Useless. Looks good though.
Date published: 2019-05-17
Rated

4

out of

5
by
L and A
from
Powerful
Bought this about a month ago. It is quite powerful and cleans very well. I love how autonomous it is and it just keeps going! It doesn't just go over each spot once, but multiple times, resulting in confidence in the clean job. I have lifted it and put it in another room and pressed play and it's still managed to find its home base when it needs a charge. Incredible! I also love that I can start it cleaning remotely using the app and have become entranced watching it clean the house from work. A few bugs: It's got lost and failed to find the home base a few times and the waste bin can sometimes display as full when it's not (generally cleaning the filter seems to help). It seems to favour one room above all others, literally going back to it again and again. Not sure if it's sensing how much dirt there is, but it sure makes that room super duper clean! It doesn't always go into all rooms without physically being put there, but that's pretty easily done.
Date published: 2019-05-15
Rated

2

out of

5
by
Colin82
from
Doesn't like sunlight
Have had it since February, is pretty much useless until about midday as the sun coming through the windows seems to create fake obstacles as it shines on the camera lense. Works a treat other than that.
Date published: 2019-05-12
Rated

5

out of

5
by
Harro67
from
Really cleans well
This is a really good vacuum-it gets into the corners very well and is so intuitive it never gets stuck on furniture
Date published: 2019-04-29
Rated

3

out of

5
by
Freckle13
from
Loses most features when app unavailable
We bought PUREi9 less than 10 months ago. The vacuuming side of things is just fantastic. However, the full features on the unit can't be used without the app. For the last mont it won't connect to the wifi so the app doesn't work. So most of the features such as scheduled cleaning won't work. I paid a whole lot more for these features that now won't work. I've reset it and it still doesn't work. Disappointing especially considering the cash we paid for it.
Date published: 2019-04-08
Rated

4

out of

5
by
gogojiyoung
from
good& smart working
I bought a month ago it is very smart and good working itself.
Date published: 2019-04-02
Rated

4

out of

5
by
Foss
from
Has not disappointed
We had purchased a number of different brands of Robotic Vacuum Cleaners and at this stage the i9 has not disappointed in its performance. The only area that would be of benefit would be the ability of the App to send the i9 to specific locations in the house from the base station.
Date published: 2019-03-31
Rated

2

out of

5
by
Not a mountaineer
from
NOT a mountaineer, Swiss or otherwise
I bought this 2 months ago. In that period the Pure I9 has not ever cleaned a side corridor to my home despite ledges of less than 22 mm separating the corridor from bedrooms 1 and 2. The ledge separating the main bedroom from the side corridor is 18 mm high, and the ledge in bedroom 2 is only 5 mm rising to 7 mm high. Electrolux calls the product "the Swiss Mountaineer" and states that the machine "effortlessly crosses thresh holds up to 2.2 cm thanks to ClimbForceDrive". This is a critical misrepresentation of the product's ability. I have returned the product.
Date published: 2019-03-29