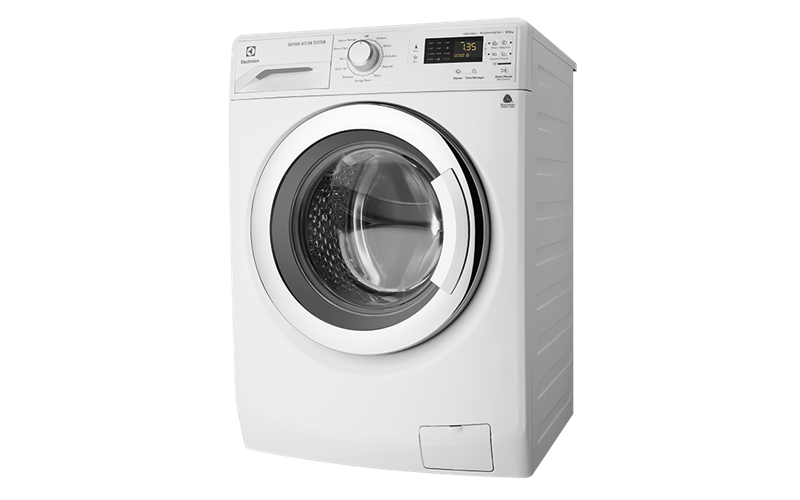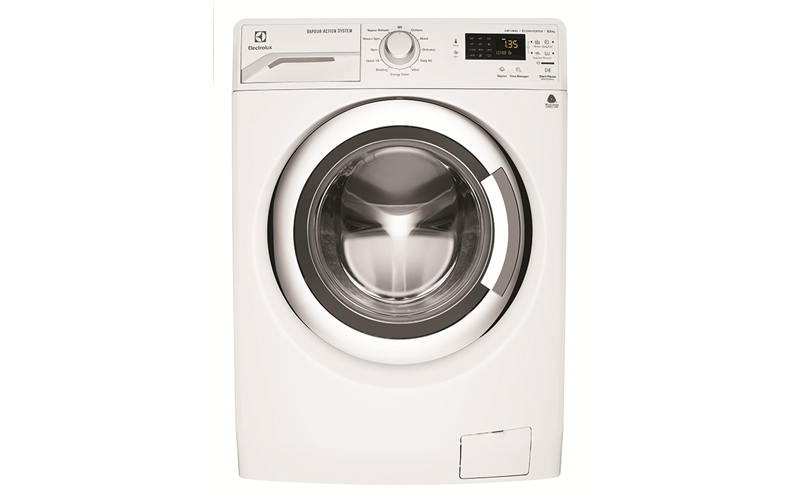 EWF12853
8.5kg Vapour Action System
8.5kg Vapour Action System
is rated out of
5
by
153
.
The 8.5kg washing machine comes with the Vapour Refresh program that freshens and gently revives your garments without washing. Other feature includes Time Manager, EcoInverter motor, Daily 60 minutes program and Woolmark accreditation.
Rated

5

out of

5
by
CA15
from
Great purchase
Bought this a month ago - easy to use, great functions, minimal noise. Highly recommend
Date published: 2018-11-13
Rated

1

out of

5
by
Leeann
from
Dissatisfied customers
I bought this product a month ago and am extremely dissatisfied with the machine. It has destroyed my bath towels and a mink blanket - which will all now have to be replaced. The towels are now hard & scratchy. The mink blanket no longer looks like mink. I have also found many items come out of the machine discoloured. I have always had a top loader which I loved. Thought I would try a front loader as its meant to be more economical. Worst decision ever and an extremely costly exercise.
Date published: 2018-11-10
Rated

5

out of

5
by
jl123
from
Great machine
We have only used it for about a month and so far we are very happy with it. It's quiet and great size for two of us. The cycle finishes in much shorter time than my old Fiusher&Paykel machine which is great. Whether it will last long or not, we'll have to see - I hope it will!
Date published: 2018-10-05
Rated

4

out of

5
by
Xandria
from
Easy to use
I love the washing machine - easy to use and great results
Date published: 2018-10-04
Rated

5

out of

5
by
Mossy
from
Great Value Machine
I am very happy with my new front loader Electrolux washing machine. I am particularly happy with the delayed start programme as I can set the machine up at night and have the washing ready to hang out in the morning freshly ready. The only problem is the noise of the machine often wakes me when I would rather be sleeping in. I have used a good number of the wash functions and am still experimenting with the many different options. After having a front loader for many years, I am absolutely thrilled with the superior eco features of power and water saving in comparison to my old top loader. My only query to date is why a rinse and spin setting takes as long as a full wash.
Date published: 2018-09-09
Rated

5

out of

5
by
Ricky
from
Excellent machine
Bought the machine about three months ago and happy with the performance. Machine is quiet, efficient and easy to operate. Call centre in giving advice is polite and very helpful.
Date published: 2018-09-09
Rated

4

out of

5
by
Fin12
from
Easy to use and no condensation on the walls!
We bought this dryer a few months ago and I love how user-friendly it is. The vapour action system is great - my old dryer used to leave condensation all over the laundry walls but my new machine leaves everything dry.
Date published: 2018-09-08
Rated

4

out of

5
by
Shire Kenny
from
has all the basic features and plus a few more
great machine so far, runs quiet, still trying to work out the delay start timers on it. nil problems so far. I brought this because of the price, load capacity and that it was not a brand new type/model. I hoped that if there was any teething problems that they might have been addressed and resolved
Date published: 2018-09-07