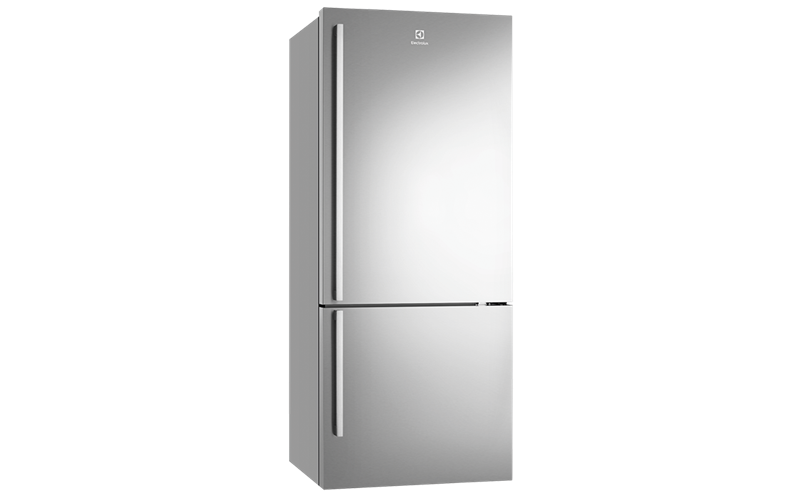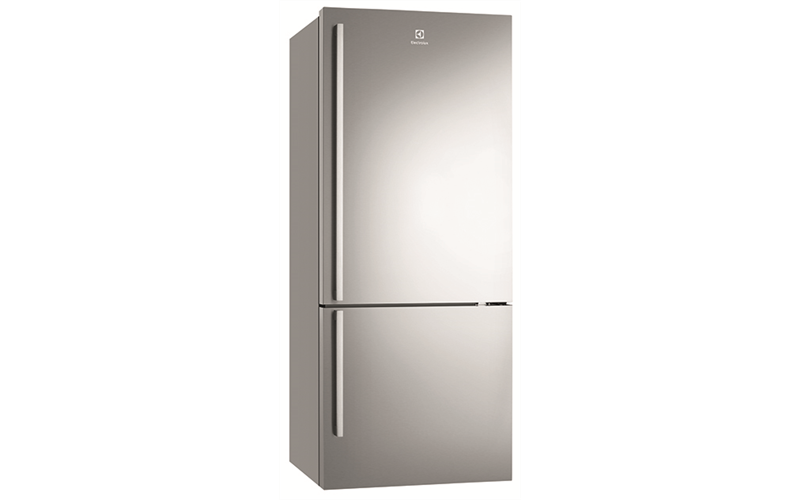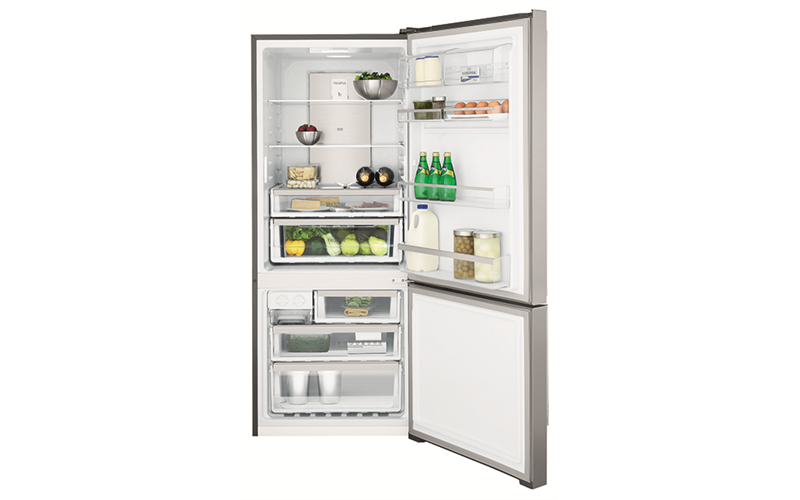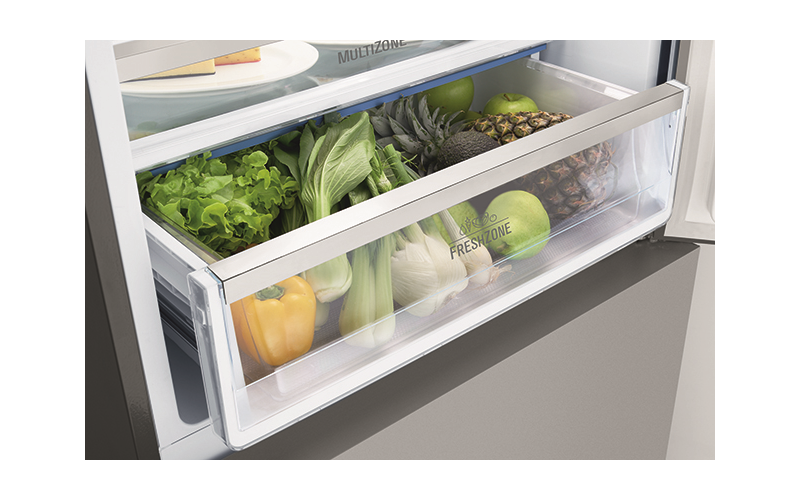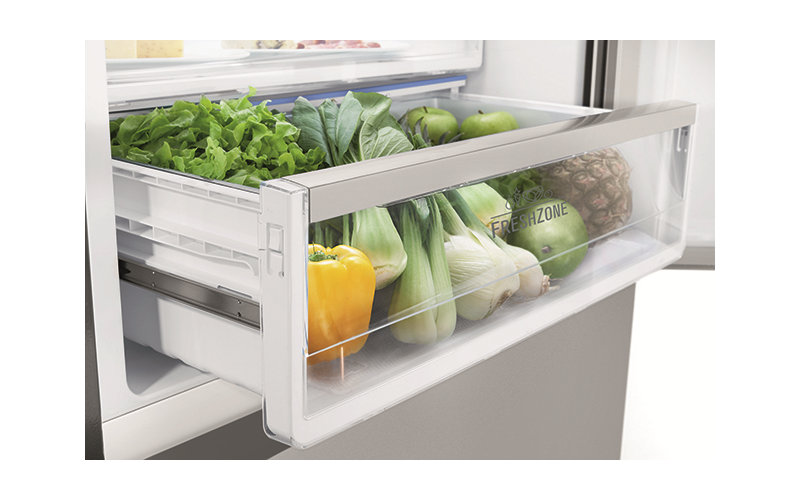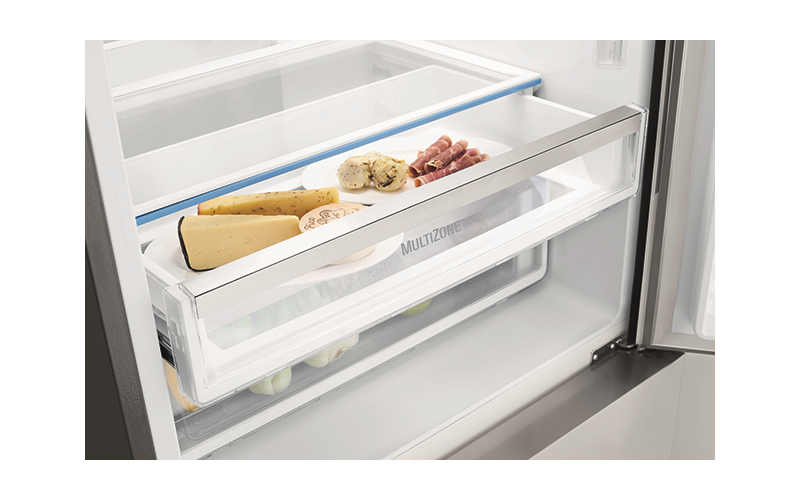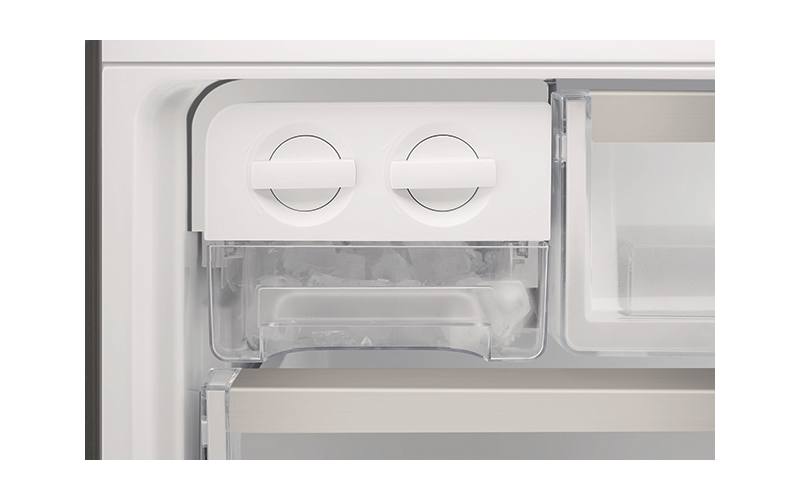 EBE4507SA
453L stainless steel bottom mount
A 453L frost free bottom mount refrigerator with best in class energy efficiency, FreshZone™ double insulated crispers & a mark resistant stainless steel finish.
Rated

5

out of

5
by
Alioops
from
Great size and quality
I bought this fridge/freezer a couple of months ago. Love that we could order a right side opening version and really find it a brilliant size for 2 people in an apartment.
Date published: 2018-05-06
Rated

3

out of

5
by
Andy01
from
Troublesome door
We bought our EBE4507SA-R a year ago, and although yes its silent, has nice shelves, crisper, lighting it does suffer from one issue. When we close the door we have to wait 60 seconds before we can open it again!.. perhaps this is a feature, to keep it sealed or soemething, but it would be nice to have the option to dull it down a bit so we can open it again after getting the milk out! 60 senconds might not sound very long but when you are waiting to put somthing straight back in it is an issue we didnt expect... Apart from that MAJOR issue its a lovely fridge...
Date published: 2018-01-20
Rated

5

out of

5
by
Filthy
from
Great fridge ice trays are great and easy to use .
Very energy efficient and easy to regulate cold beer.
Date published: 2017-11-29
Rated

5

out of

5
by
Greggles
from
Standard exterior, amazing interior!
The fingerprint resistant St/Steel front actually resists fingerprints. Drawers for bottom freezer section mean the cold mostly stays in when accessing freezer. Super quiet operation. Glass shelving means you can see into the Vegie crisper drawers, right to the back of the drawer. Two crisper/fresh zone drawers is a boon for loads of fresh produce storage. The two dairy shelves with flip top doors have a design where the shelf door flap receeds into the storage compartment, which means if you leave the shelf door open it does not foul into anything when closing the main fridge door (i.e. doesn't get broken). Drinks Chill alarm reminds you of bottles left in the freezer to chill quickly. Reasonably shelfing adjustment options for both main shelves and door shelves. Roller rails for drawers have a solid feel, in fact the interior in general all seems suitably durable (some other fridges seem flimsy).
Date published: 2017-11-29
Rated

5

out of

5
by
catty
from
Extremely efficient
relatively silent with occasional whir. Well lit. Very well insulated - biggest selling point. handle clicks, but husband fixed it with a 0.5mm cardboard shim. temperature display shows planned temperature, not actual. our last fridge was bought in 1990. can't say how much i looove this fridge - it's life changing!
Date published: 2017-11-26
Rated

5

out of

5
by
Kat5
from
Great features
Almost a year ago and very happy Second fridge one for me and one for my partner
Date published: 2017-11-22
Rated

5

out of

5
by
Edna
from
Great features
The fridge itself has a lot of room for everything . I love that you can move all door containers anywhere to fit large bottles . The freezer is fantastic also the only thing missing is a light in the freezer . Other than that it's a perfect fridge for one person .
Date published: 2017-11-22
Rated

5

out of

5
by
mapa
from
Perfect Match
Perfect fit with ultra modern kitchen decor. Looks like it was made fort he kitchen and matches other appliances of stainless steel.
Date published: 2017-11-22