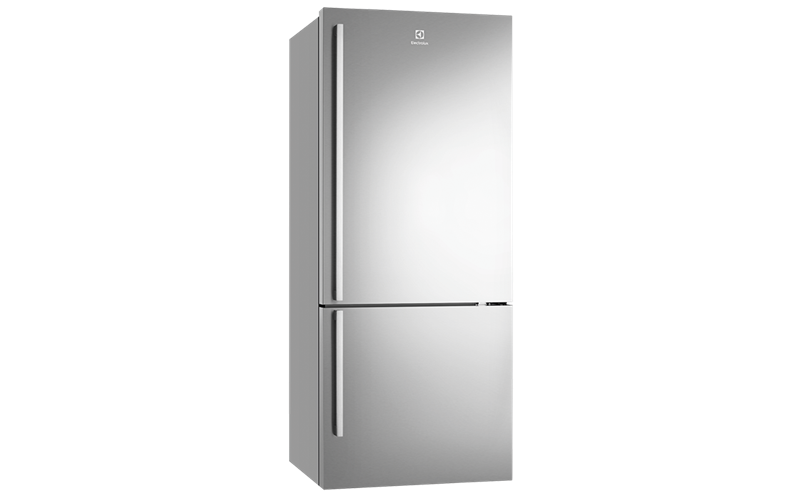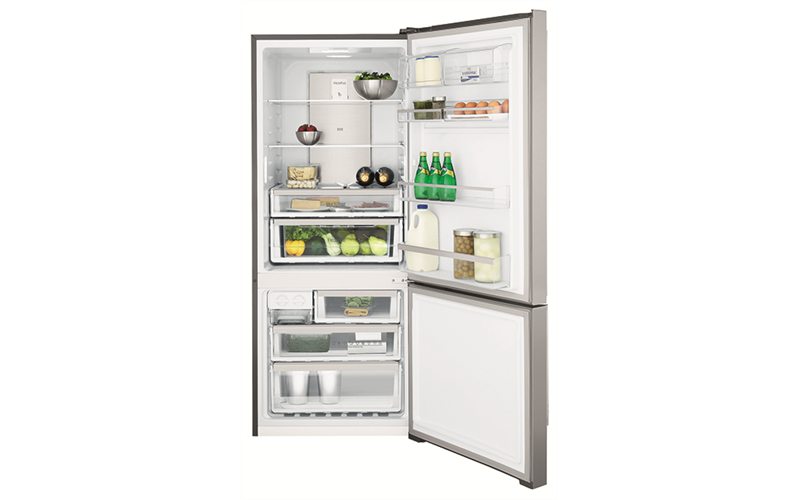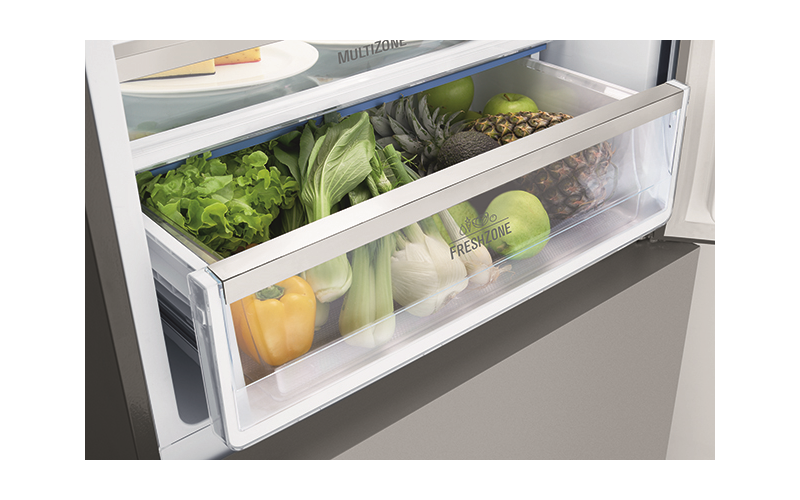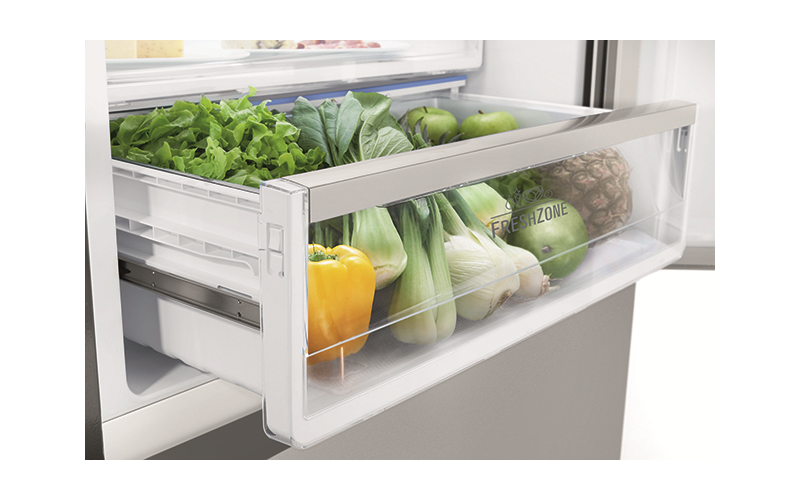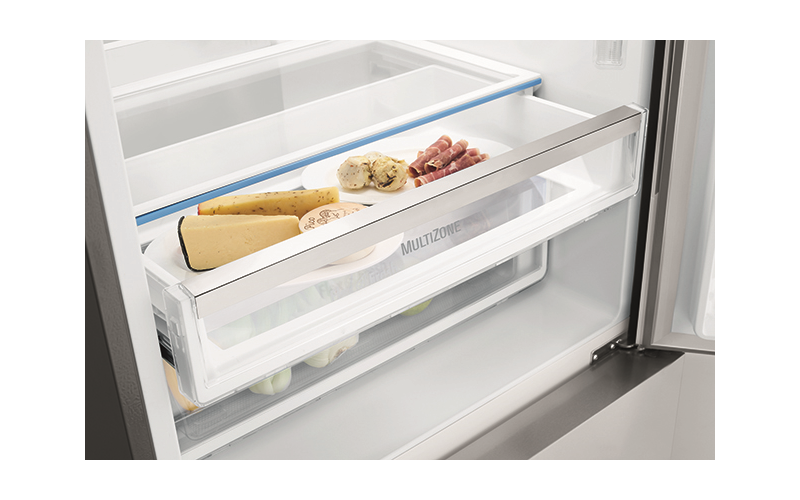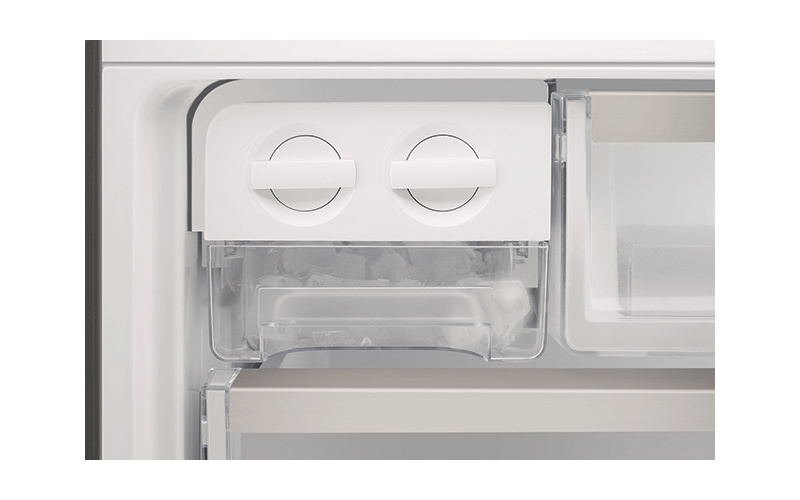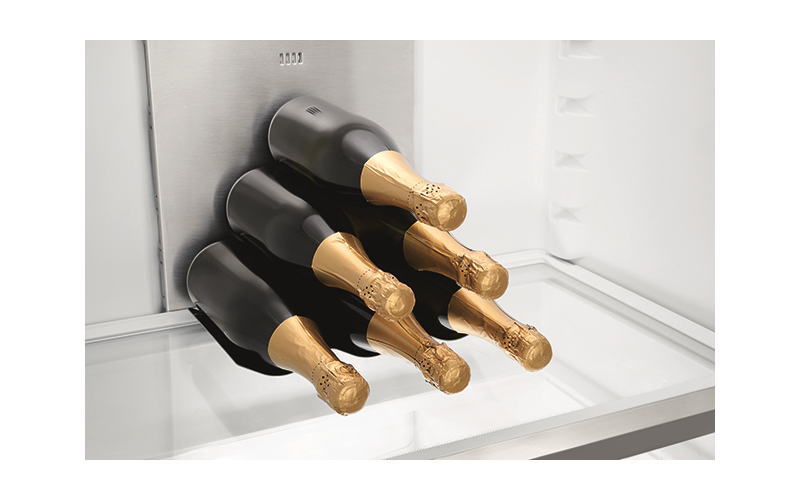 EBE4507SA
453L stainless steel bottom mount
453L stainless steel bottom mount
is rated out of
5
by
72
.
A 453L frost free bottom mount refrigerator with best in class energy efficiency, FreshZone™ double insulated crispers & a mark resistant stainless steel finish.
Rated

5

out of

5
by
MarkDi
from
4.5 energy star rating - best in class
We literally tried all the other fridges out at the stores and ended up buying the Electrolux. We found what set it and its larger volume versions apart from all the other brands is (a) the energy efficiency (we found no other brand this well insulated-you can tell right away by the massive doors), (b) the clean design lines (typically swedish :) suit modern interior), (c) roller bearing drawers (none of those cheap drawers that get stuck!), (d) maximum space inside (no space wasted by rounded compartments like with other fridges)
Date published: 2018-12-08
Rated

5

out of

5
by
Debbie
from
Just the best
Love everything about this fridge, Keeps food so fresh for so long. Looks amazing
Date published: 2018-11-10
Rated

5

out of

5
by
Pili
from
Super good looking and the quality wow
I was looking for a quality fridge good looking and affordable so after a month or so I narrowed my search to 3 brands fisher and paykel, panasonic and electrolux, after taking into consideration the power consumption and the smart features Electrolux won the quality inside and out the smart technology and the $88 dollars yearly power consumption is just stunning now the fridge have learnt our use patterns and never heard the fridge working again... just great plus no finger prints
Date published: 2018-11-09
Rated

4

out of

5
by
Leydig88
from
Great fridge, very noisy compressor
I've been a long term electrolux fridge fan. I've owned two in the past, one of which is still running strong after 5 years. The reason for change is because I had a top mount before and the freezer space is too little. The new one is perfect, except the compressor is very noisy. It makes a clicking noise whenever its operating. I thought this was faulty, and applianceonline was happy for me to have it changed, and the new one is still as noisy. They were very helpful, offered to change to a different brand but I decided to live with the noise. Luckily I can close the kitchen door at night.
Date published: 2018-09-25
Rated

4

out of

5
by
Whichie
from
Great Fridge
This fridge has got a really great interior. Layout could be a bit better for large water jug but we manage. Its very easy to clean. It looks good on the outside too and makes almost no noise running. It is very energy efficient and keeps an even temperature throughout. The holiday energy saving mode is great.
Date published: 2018-09-17
Rated

5

out of

5
by
maria57
from
Very Happy
I'm very happy with my new Electrolux Fridge. It looks great, inside and out. Foods like fruit, salads and veggies last longer in the crisper than any other fridge I've owned. Frozen foods keep well. No more rock solid ice cream for me and the Ice-maker is so handy.
Date published: 2018-09-09
Rated

4

out of

5
by
Marco
from
Electrolux - 453L S/S bottom mount fridge
I bought my Electrolux fridge about 6 month ago, I did some research on price, energy saving and suitability to my needs before I purchase it . So far I am happy with its performance, I would recommend this product is someone ask for my opinion.
Date published: 2018-09-06
Rated

4

out of

5
by
Grimjaw69
from
Struggling For Fridge Space Don't Stop With One!!
We've had this model for about 7months now and we're very happy so far. We looked at all the brands but nothing had such a good Star Rating when it comes to power consumption, especially when we decided to purchase x2 of the same model fridge to go side by side as they look awesome together, plus a lot of the other brands might look great with extra features such as ice makers etc, but when it came to the price we could purchase x2 453L models giving us 906L of space compared to buying one of the other well marketed brands, having those extra features which cut into your storage space not to mention only having enough room to have only one of those fridges instead and the power consumption was also double or so... We would always struggle having just the one inside fridge especially when entertaining/parties, but certainly not anymore and it's been wonderful. All in all they look very modern having them side by side plus you can get as an extra some skirting to go around them if they are in the wall flush which sets them off even more, which is another reason we purchased them as they will go nicely into our new house once we build!!
Date published: 2018-09-05