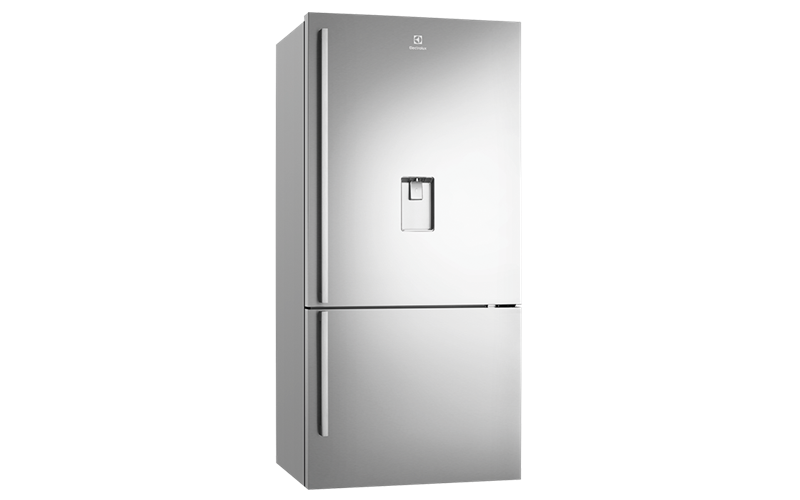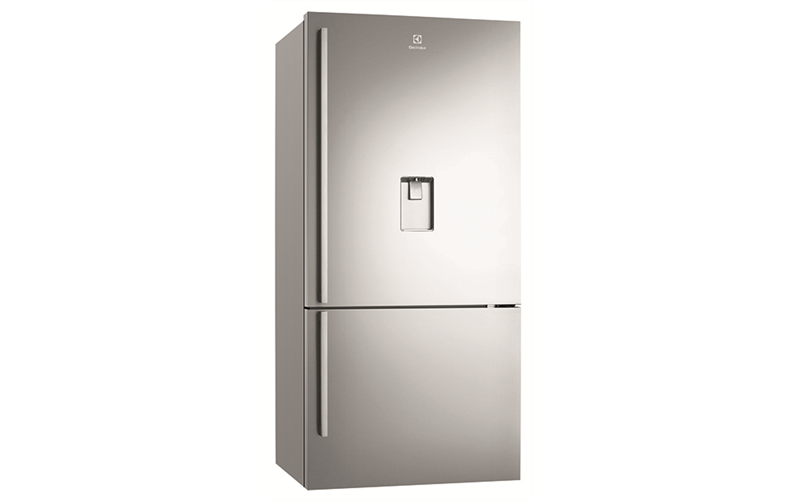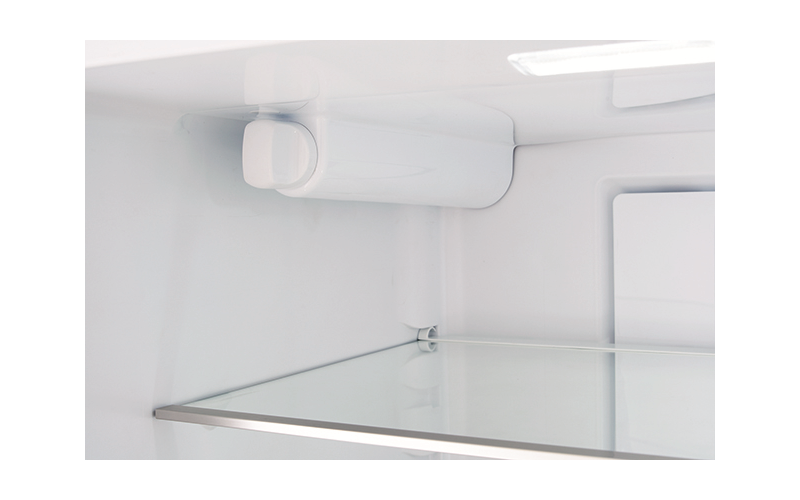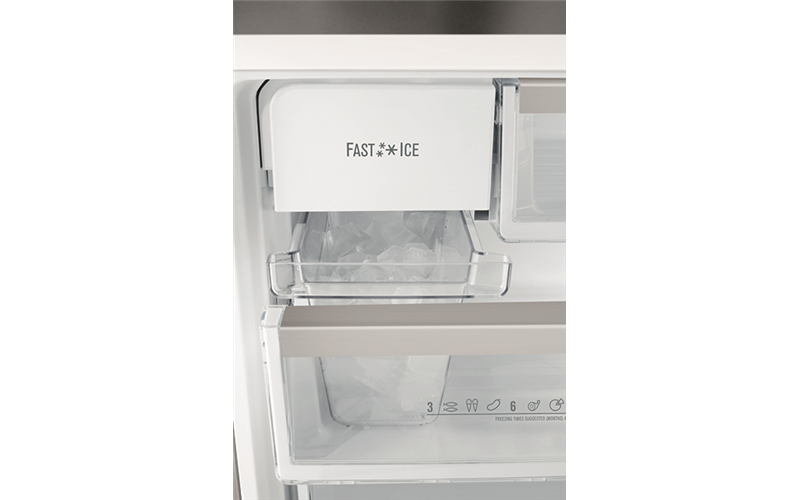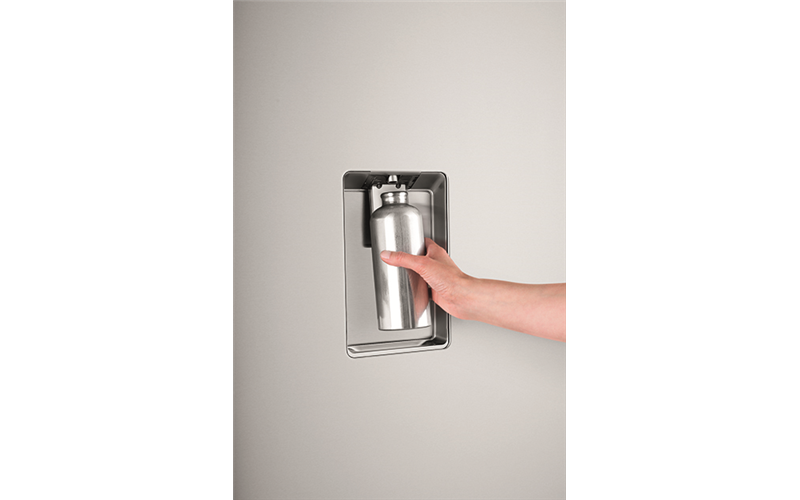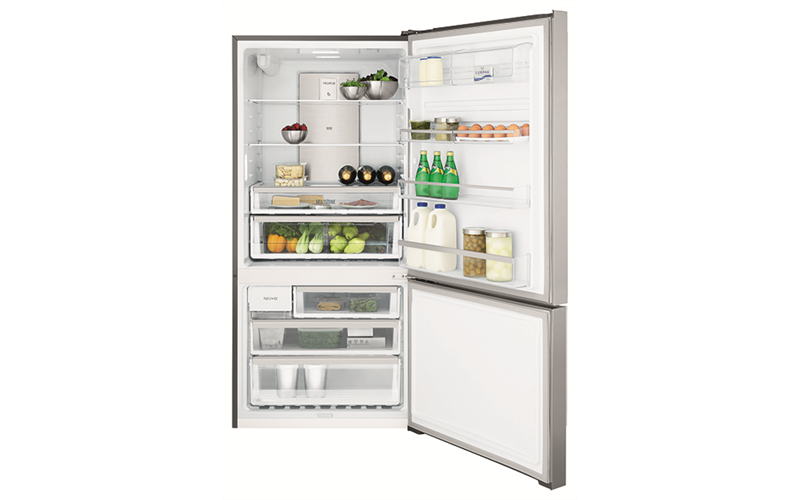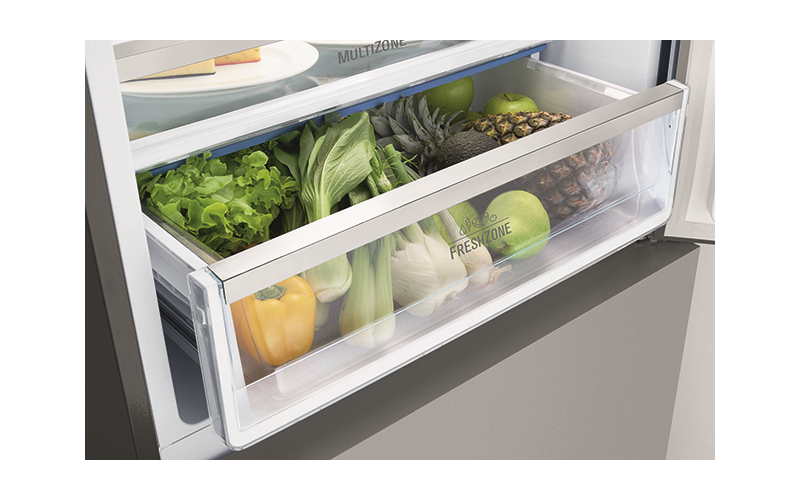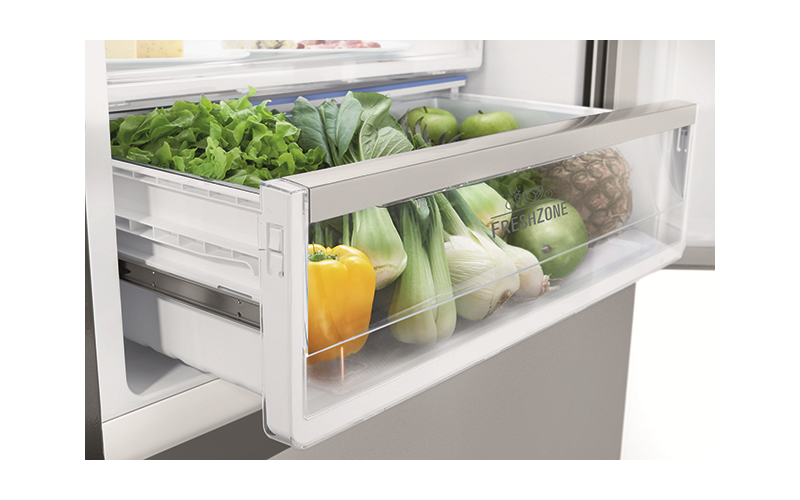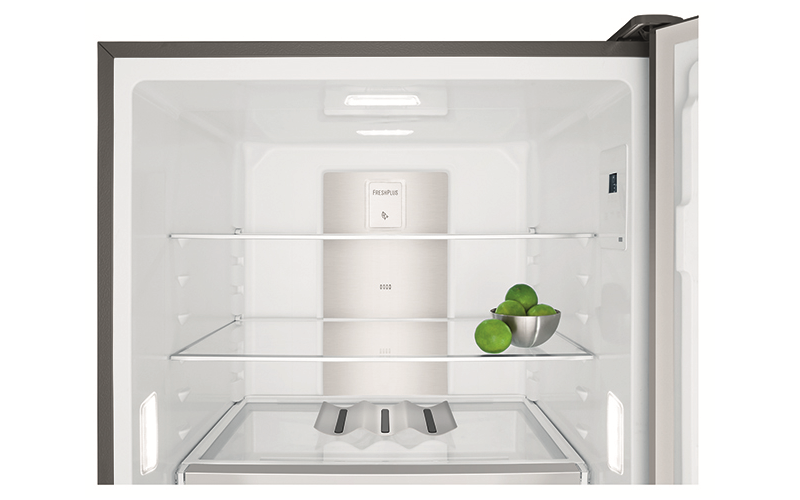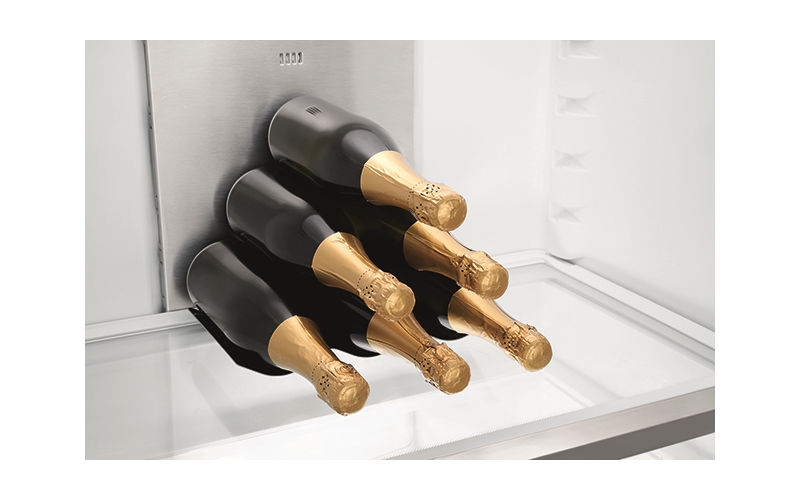 EBE5367SA
528L bottom mount with ice and water
A 528L frost free bottom mount refrigerator with best in class energy efficiency, FreshZone™ double insulated crispers, automatic icemaker & water dispenser.
Rated

5

out of

5
by
Porter
from
Perfect small fridge
After looking everywhere for a fridge to fit our smaller fridge opening, we discovered the Electrolux 528L with ice and water dispenser. This fridge tick all of our boxes. It's quiet, keeps a constant temperature and does everything a fridge is ment to do. Very happy with this purchase. Plus fingerprints are non existent on the stainless steel. The only dislike is you can't pull the bottom fridge drawer out all the way it comes into contact with door shelf
Date published: 2017-11-14
Rated

5

out of

5
by
margie
from
Ideal for empty nesters
As empty nesters, the time had come to downsize from a large refrigerator to a more efficient and convenient unit. This Electrolux provides plenty of space in both cold and freezer sections, with quick ice-making. Ideal !!
Date published: 2017-11-14
Rated

4

out of

5
by
Adam
from
Great fridge.
Original fridge had a broken water filter which wad replace after delivery.. the new unit works fine and we are really happy with the fridge and freezer now.. automatic ice majer and external water unit are the best features
Date published: 2017-11-14
Rated

5

out of

5
by
GodwinX
from
Great Fridge
We chose and bought an Electrolux EBE5367SA as a result of an extensive research on line. We have had it for a month and we are very happy with this model. It is super quiet, both fridge and freezer maintain excellent temperatures and we love the electronic pad to set temperatures, turn on/off water and ice maker, water chill alarm, etc. There is also plenty of storage space inside both compartments. The only 2 criticisms are that the unit design should have included a back plate at the bottom end of the back of the freezer to cover the motor unit. Also the piping and the water valve at the back of the freezer where the water line is connected to via a circlip,could have been made of brass instead of plastic. I had a 1/4" copper water pipe running into the back of the old GE fridge which I had to cut and fit into an adapter to connect to a reduced length of plastic pipe which came with the unit so that I could connect it to the plastic water valve on the unit. Would have been happy to pay a bit extra for that. Have rated build quality 4 stars because of these important omissions. However, this does not take away the fact that this is a great product with a 4.5 efficiency rating. Still waiting for those 6 bottles of wine from Elecrolux though, so we can celebrate!
Date published: 2017-05-20
Rated

5

out of

5
by
Emrah
from
Very good fridge! :)
We had this fridge for two months now, and everything is excellent about it! Except for the fact that after one week of usage both doors have started squeaking, it is a bit annoying. Probably there is an easy solution for this, but I was too lazy to deal with it. :D
Date published: 2017-03-05
Rated

5

out of

5
by
zeus66
from
Heaps of room, great design - Love it!!
We bought this fridge to replace a Maytag side by side. Although the overall capacity of the Electrolux is smaller than the side by side (on paper!), in reality we can get so much more in this fridge as it's nice and wide. The water on tap and icemaker work great and we are very happy with it. It also looks awesome! Highly recommended.
Date published: 2017-02-14
Rated

5

out of

5
by
eviltabouleh
from
Great Fridge, sooo much room
Had this fridge for a month or so now and it is great It's big check the measurements 3 times Pros - Plenty of room Dual crispers are good for sorting fruit and veg Very quite until the ice falls into bucket Unlimited Ice Cons - Parts of the freezer don't seem to be to coldest The dog runs to the fridge when it hears the freezer open to get ice Integrated cold water isnt really cold but meh The freezer space is a bit smaller than our large freezer due to the ice bucket
Date published: 2017-02-08
Rated

5

out of

5
by
Mahesh
from
Great product
great features, sleek, modern look and easy to maintain
Date published: 2017-02-03